News
Minister voices serious concern about S4C bullying allegations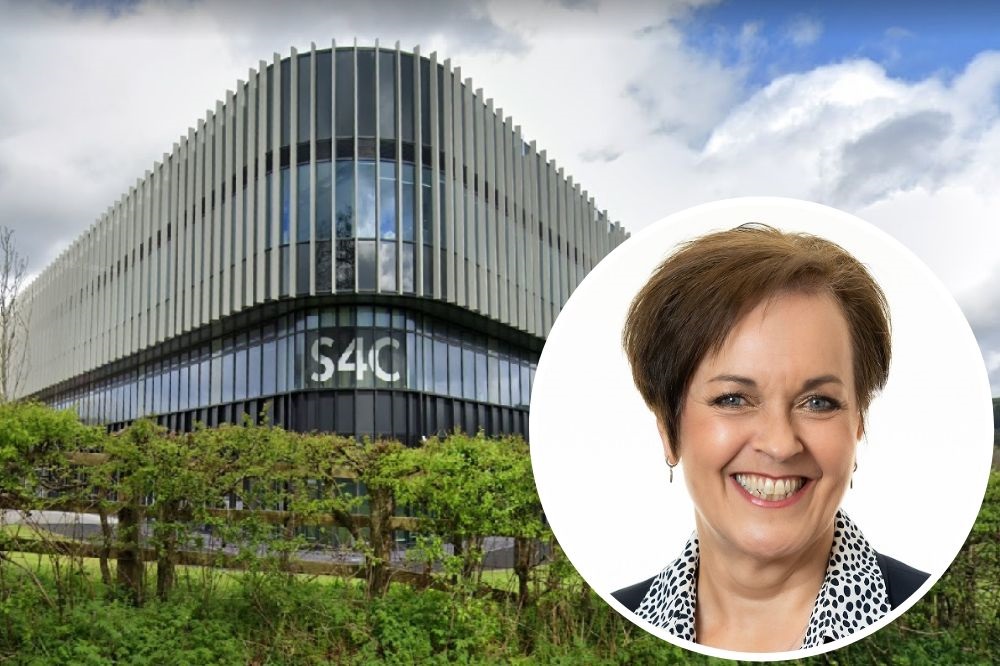 Martin Shipton
Deputy Arts Minister Dawn Bowden has said the Welsh Government is extremely concerned by bullying allegations at S4C and has called on the broadcaster to ensure that such behaviour is rooted out.
S4C's board commissioned Cardiff legal firm Capital Law to investigate allegations made initially by the broadcasting union BECTU, four of whose members had been in tears at a branch meeting as they outlined instances of bullying within the organisation.
Nation.Cymru has reported how an S4C executive suffered an incident of stress-related heart failure during a corporate "awayday" at the Urdd Centre in Llangrannog on the Ceredigion coast, and had to be rushed to Glangwili Hospital in Carmarthen.
It is understood that more current and former employees of S4C have come forward to give evidence to the inquiry than was originally expected.

Distressing
In a letter to S4C chair Rhodri Williams, Ms Bowden, herself a former trade union official with Unison, said: "Thank you for your time at our recent meeting to update me on the allegations concerning bullying at S4C. This is clearly a distressing time for all within the organisation, in particular those affected by the issues raised, and I recognise the courage it takes for anyone to speak out after experiencing abuse, harassment, or bullying.
"The Welsh Government will not be a bystander to abuse, and we are committed to tackling harassment and bullying in all forms.
"S4C occupies a special place in Wales's cultural life and is vitally important to the Welsh economy and ongoing sustainability of the creative industries in Wales. All of us have an interest in seeing a well led, modern S4C that supports a strong creative economy and a vibrant Welsh language and culture while protecting the rights and wellbeing of its employees.
"Our Memorandum of Understanding sets out our shared ambitions to support economic growth, diverse talent development, growth in the profile and portrayal of Wales and promotion of the Welsh language; a healthy, inclusive, safe working environment should be at the absolute forefront of the organisation's operations in delivering against this agreement.
"Recent events are a warning that no organisation is immune from falling below the high standards we all value and hold in high regard. Each of us need to continually challenge ourselves and our organisations in maintaining the highest standards of dignity and respect so that we continue to earn the trust and confidence of our workforces and those who we work with and represent.
"It is important that S4C's status as an independent broadcaster is clear and understood. While the Welsh Government intends to use its levers to ensure the serious issues in hand are addressed I am clear that it is for S4C to take the necessary action to ensure that the organisation emerges with the governance arrangements, policies and culture that are fit for the future.
"I am pleased to hear that the Non-Executive Board has moved swiftly to establish an independent enquiry into the allegations. I hope that this external review will provide a thorough understanding and explanation as to where the organisation has fallen below expected standards.
"I must stress that transparency is paramount, and I would ask that any findings are shared openly. As the Deputy Minister for Arts, Sport and Tourism I am taking the allegations raised extremely seriously and will press for immediate and transformative reform on the back of the findings of the external investigation.
"This is a disappointing period for S4C but my hope is that we can now work together to restore trust and confidence in an organisation that has and continues to deliver so much for Wales."
Ms Bowden sent a copy of the letter to Delyth Jewell MS, who chairs the Senedd's Culture, Communications, Welsh Language, Sport and International Relations Committee.
---
Support our Nation today
For the price of a cup of coffee a month you can help us create an independent, not-for-profit, national news service for the people of Wales, by the people of Wales.