News
Ministers exchange 'liar' insults in road building row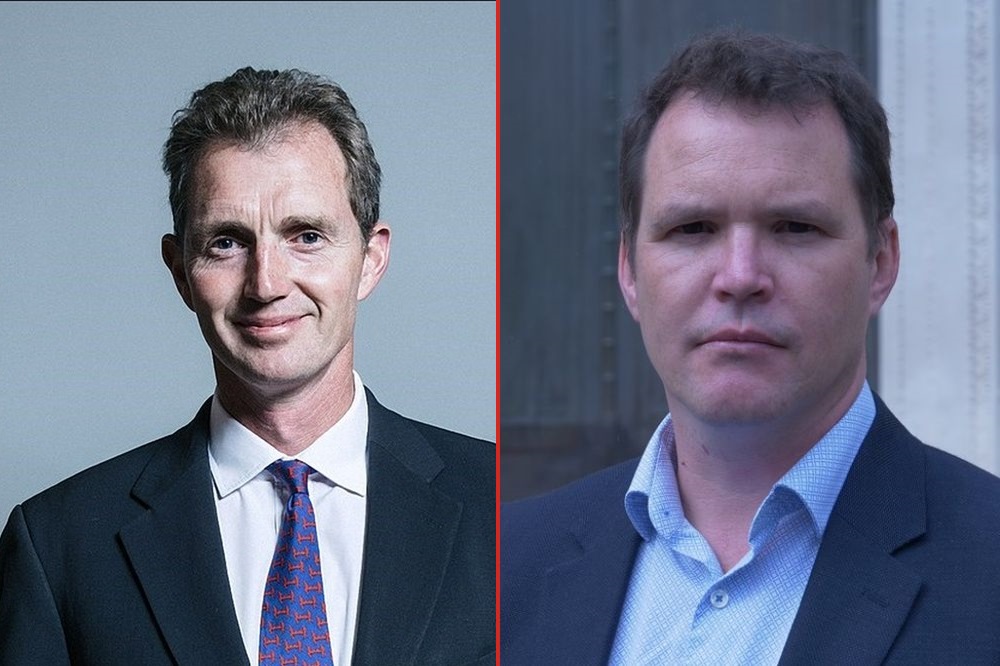 Martin Shipton
Secretary of State for Wales David TC Davies and Deputy Transport Minister Lee Waters have called each other liars in a furious social media row over road building.
It began when Mr Davies, the Tory MP for Monmouth, posted a message on X, formerly Twitter, which said: "According to the Labour leadership having 27,000 people stuck on a waiting list for over two years and a ban on having any roads being built ever again are things to be proud of… Labour is failing in every area it has responsibility for in #Wales."
Mr Waters, the Labour MS for Llanelli, responded: "It is a lie to say there's a ban on roads. And you know it. Shame on you." He reposted from February 2023 the Welsh Government's response to the Roads Review it had commissioned in 2021. The response said: "Our transport system is one of the most important national assets we have. It connects people to one another, binds communities together and enables businesses to grow and expand for provision of a vibrant economy.
"It's one of the most powerful and dynamic tools for community cohesion, social justice and inclusive economic growth that we possess. Of course, we will still invest in roads: we will still need to provide connections to support sustainable social and economic development, but this must be consistent with Welsh Government policy to prioritise public transport and active travel as well as support decarbonisation, modal shift and improve safety, recognising that needs vary across different parts of Wales.
"Reducing and re-prioritising our investment on new road schemes and increasing our investment in sustainable modes will assist modal shift, but it will also deliver wider benefits. These include less air pollution, more successful town and neighbourhood centres and a transport system that is accessible and fair for all. We recognise that this is a big and difficult change, that it won't happen overnight, and it requires us to work collaboratively, across government and beyond."
Mr Davies responded again, stating: "This is your own press release, Lee. Who is the one telling lies?"

Review
Mr Davies linked to the original announcement of the Roads Review in June 2021, which said: "The Deputy Minister for Climate Change, Lee Waters, will announce a freeze on new road building projects, whilst a review of highway schemes across Wales is carried out.
"The review will be announced in an oral statement to the Senedd this afternoon. The Welsh Government's recently published Programme for Government shows how we will act decisively to tackle the climate emergency."
Mr Waters told the Senedd: "Since 1990, Welsh emissions have fallen by 31%. But to reach our statutory target of net zero emissions by 2050, we need to do much more. In the next 10 years, we are going to need to more than double all the cuts we have managed over the last 30 years, if we are going to keep temperature rises within safe limits. That means changes in all parts of our lives. Transport makes up some 17% of our total emissions and so must play its part.
"We need a shift away from spending money on projects that encourage more people to drive and spend more money on maintaining our roads and investing in real alternatives that give people a meaningful choice.
"The full terms of reference for the review will be published in due course. However, the review is expected to consider how we can shift spending towards better maintaining our existing roads, rather than building new ones, and look at all proposed road investments, whether funded directly by the Welsh Government or indirectly by grants.
"The membership of the external panel that will carry out the review will be announced at a later date. The panel will be asked to consider setting tests for when new roads are the right solutions for transport problems in line with Llwybr Newydd, the recently published Wales transport strategy."
Mr Waters responded again to Mr Davies, posting a message which said: "A freeze is not a ban. And the freeze has now ended. We are still building roads and will continue to. And you know that. This is desperate stuff David. I thought better of you."
---
Support our Nation today
For the price of a cup of coffee a month you can help us create an independent, not-for-profit, national news service for the people of Wales, by the people of Wales.