News
Mother who fasted son to death during Covid-19 lockdown was insane, jury finds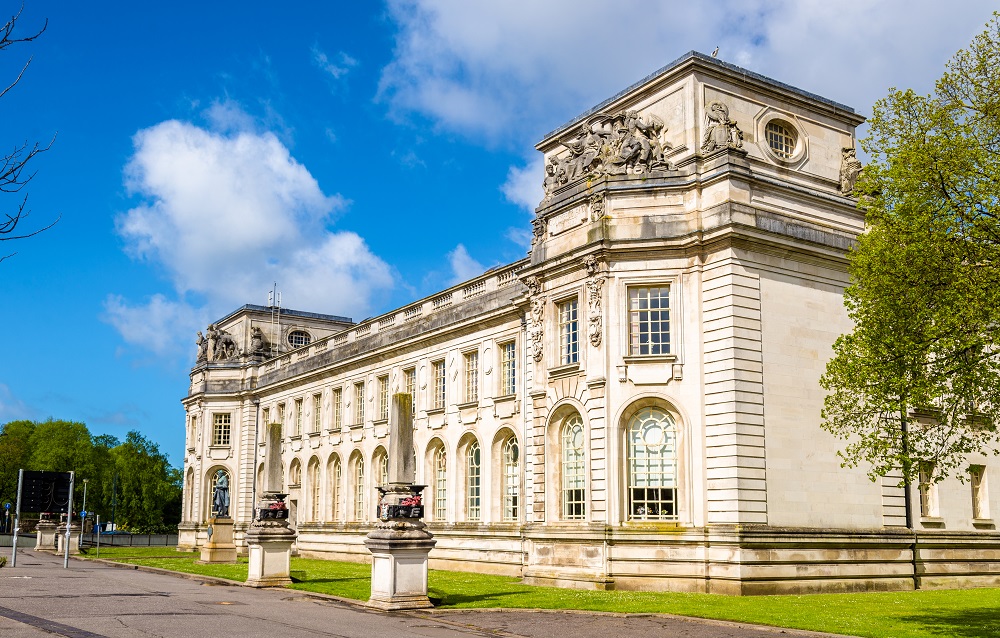 A mother who caused the death of her three-year-old son by fasting him of food and water during the Covid-19 lockdown was insane at the time, a jury has found.
Olabisi Abubakar, 42, from Cardiff, was found thin and dehydrated next to the body of her son Taiwo at their flat in Cathays, Cardiff, in June 2020.
Cardiff Crown Court has heard Abubakar, who came to the UK from Nigeria as an asylum seeker in 2011, is a devout Pentecostal Christian who has fasted for many years as part of her faith.
During her trial, two psychiatrists said Abubakar was suffering with paranoid schizophrenia during the coronavirus pandemic.
The former hairdresser became "engulfed by her religious beliefs" and began fasting for long periods along with her young son due to fears over the pandemic as well as personal pressures, the court heard.
She was sectioned the day after police forced entry to her home on Cwmdare Street on June 29 2020, following concerns for her welfare from a friend, and found Abubakar malnourished and her son dead inside.
A post-mortem examination found Taiwo, who had been dead for some time, weighed just 22lb and had died from malnutrition and dehydration.
Abubakar, who is detained in hospital for treatment for paranoid schizophrenia, was later charged with manslaughter and two counts of child cruelty.
On Friday, a jury at Cardiff Crown Court found her not guilty by reason of insanity to the three charges against her after four hours of deliberations upon which the defendant became visibly distressed.
Discharging the jury, Mrs Justice Jefford thanked the panel for their work.
"It has been an unusual trial and this has been very different from most trials due to the agreement between the prosecution and the defence and the very sad circumstances of this case where someone had been a sociable, good and caring mother suffered from a serious mental illness which resulted in the death of her child," she said.
She told them she was likely to impose hospital orders under Sections 37 and 41 of the Mental Health Act when the defendant returns to court next Tuesday.

Distressing
During the trial, Mark Heywood KC, prosecuting, described how police officers forced entry into Abubakar's flat and found a "tragic and distressing scene".
"Ms Abubakar is a deeply religious Pentecostal Christian, for whom fasting is a tenet of her faith," he said.
"Her religion makes it clear that fasting is an act of devotion, and children – too young to understand this – should not fast.
"The evidence suggests that in 2020, fearful of the coronavirus pandemic and under personal pressure, she caused Taiwo to fast both of food and water along with her."
Police officers who searched Abubaker's flat after Taiwo's body was discovered found a note on food in a fridge, stating: "Do not touch anything, whooping cough, virus, save yourself".
Abubakar wrote a series of notes while in an ambulance and in hospital, stating she was "very hungry" and "can't stand up" as well that Taiwo was dead.
In hospital, Abubakar told a police officer: "I don't eat, I can't cook, because of coronavirus I can't go and buy food".
Doctors found Abubakar was suffering delusions and she was sectioned under the Mental Health Act 1983 on June 30 2020.
It is believed Abubakar had been fasting for at least three to four months before she and her son were discovered by police.
Abubakar, who has attended her trial via video link from hospital, accepted she did the acts alleged but said she was not guilty by reason of insanity.
In police interview, she described how she had been "locking herself away" due to Covid-19 and believed she had fallen asleep on June 26, before being brought back from heaven when police arrived.
She told officers: "I saw myself among the dead in heaven. I was saying: 'I don't want to die.' Then I saw the angels of God and they brought me back to life."
Following the verdicts, Taiwo's father released a statement in which he described his son as an "amazing boy".
"The first time I saw Taiwo, he gave me such joy, I was fulfilled," he said.
"I wish Taiwo was still with us, but I want to remember him as the happy, talkative boy that he was."
---
Support our Nation today
For the price of a cup of coffee a month you can help us create an independent, not-for-profit, national news service for the people of Wales, by the people of Wales.