News
Motion of no confidence passed in Welsh Labour MP Nick Smith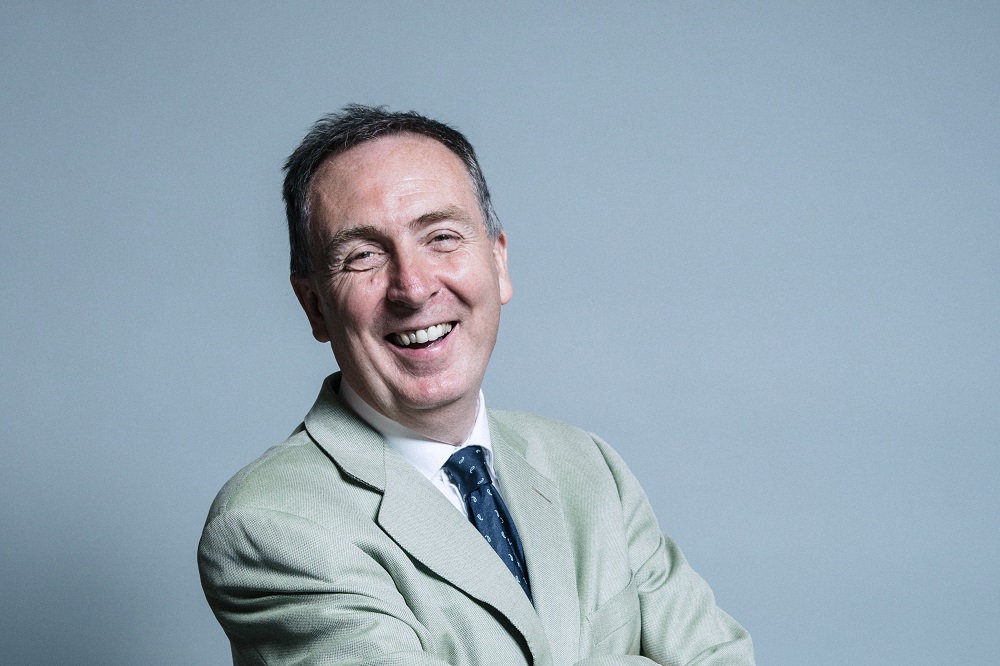 Martin Shipton
Members of Blaenau Gwent Constituency Labour Party have passed a motion of no confidence in their MP Nick Smith.
The unusual move is understood to have taken place following growing dissatisfaction among some local party activists with Mr Smith's performance. It comes just weeks after Mr Smith was promoted to the opposition front bench as Shadow Deputy Leader of the House of Commons.
A former charity sector worker, Mr Smith was first elected as the MP for Blaenau Gwent in 2010. In doing so he took the seat back for Labour from his Independent predecessor Dai Davies. Mr Davies, a former union convenor at Ebbw Vale steelworks, had been the agent for popular local politician Peter Law, a former councillor who had represented Blaenau Gwent at the National Assembly and for a time sat in the Cabinet as Assembly Secretary for Local Government and Housing.
Mr Law was sacked from his ministerial post when Rhodri Morgan took over from Alun Michael as First Minister and decided to pursue a career at Westminster when Blaenau Gwent's sitting Labour MP Llew Smith announced his intention to stand down from Parliament in advance of the 2005 general election. However, Labour insisted against the wishes of the local party that the new candidate should be chosen from an all-women shortlist. Mr Law decided to resign from Labour and stand for the seat as an Independent. He stormed to victory, defeating the official Labour candidate with a majority of more than 9,000 votes.
Sadly Mr Law was diagnosed with a brain tumour and died in April 2006. The resulting by-election was won by Mr Davies, but he was unable to hold the seat at the next general election four years later, opening the path for Mr Smith to enter Parliament.

Hero
At first he was seen by party loyalists as something of a hero for winning Blaenau Gwent back for Labour. He was elected to the high profile Public Accounts Committee, which monitors value for money in public spending. He highlighted a number of instances of the Ministry of Defence wasting taxpayer' money and criticised the "pathetic" tax contributions made by companies like Amazon.
Douglas Alexander, the Shadow Foreign Secretary, appointed him as his Parliamentary Private Secretary and a junior member of Labour's Foreign Affairs team. In September 2015, Mr Smith was promoted to Labour's DEFRA team as the Shadow Minister for Food, Farming and Rural Affairs. But he resigned in June 2016, saying that Jeremy Corbyn did not have the leadership skills needed by the party or the country.
Later Mr Smith was appointed as an Opposition Whip. When Theresa May's Brexit deal was heavily defeated in a Commons vote, he acted as Teller, reading the result to Parliament.
In 2014 Mr Smith married Jenny Chapman, the then Labour MP for Darlington. After losing her seat to a Conservative at the 2019 general election, she became Chair of Keir Starmer's successful campaign in the 2020 Labour leadership election and later accepted the role of political secretary to Starmer in his role as party leader. Subsequently she was made a member of the House of Lords, but was removed as Starmer's political director in June 2021 after what The Times referred to as "months of friction" with Labour MPs.
Nation.Cymru has been sent the minutes of Blaenau Gwent Constituency Labour Party's meeting held on October 11 which show that a debate was held on the motion: "This constituency does not have confidence in our Member of Parliament."
Conflict
The minutes state: "The motion was moved and seconded and the Chair opened the floor for discussion. Some members expressed a sense of conflict that they agreed with the motion and the strength of feeling amongst members but also felt that the priority needed to be getting the Tories out. There was a general feeling of a lack of confidence in the MP's acknowledgement and representation of members' views. Comments made included members saying they didn't feel they could knock doors for the MP and that the CLP [Constituency Labour Party] needed a candidate that it could get behind in the election. A member read out a communication from the MP sending apologies to the meeting as he was campaigning in Tamworth [where a Parliamentary by-election is due to take place].
A vote on the motion of no confidence was taken. Some 16 members voted in favour, six against and there were three abstentions.
A longstanding member of Blaenau Gwent CLP, who did not wish to be named, said: "People on the left in the local party have been unhappy with Nick Smith for a long time, but now he has opponents on the right who are against him too. He doesn't seem to be interested in the views of ordinary members and a lot of his local activity seems to be geared to photo opportunities. There's unhappiness that he has been reselected automatically for the expanded seat of Blaenau Gwent and Rhymney."
We left Mr Smith a detailed message, inviting him to comment, but he did not respond. It is unlikely that the motion of no confidence will affect his candidacy at the next general election.
---
Support our Nation today
For the price of a cup of coffee a month you can help us create an independent, not-for-profit, national news service for the people of Wales, by the people of Wales.