News
MPs back changes to protest laws amid 'fascism' warning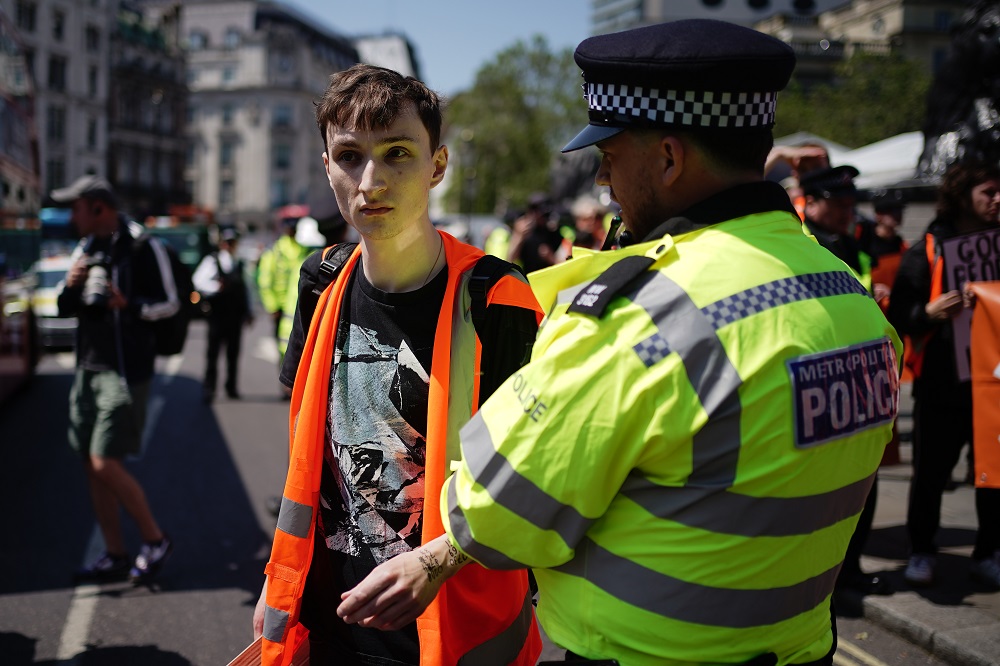 MPs have approved regulations making it easier for police to stop protests judged to be disruptive, amid claims the UK Government is "slow walking" towards "fascism".
The House of Commons voted 277 to 217, majority 60, in favour of measures to lower the threshold for what is considered "serious disruption" to community life from "significant" and "prolonged" to "more than minor".
Home Secretary Suella Braverman argued the changes would provide "further clarity" for police on when to impose conditions on "harmful" protests.
But critics warned the regulations will make it harder for people to protest about various issues, with existing law already capable of stopping "disruptive" slow walking protests by Just Stop Oil (JSO).
Ms Braverman told MPs: "People have a right to get to work on time free from obstruction, a right to enjoy sporting events without interruption and a right to get to hospital.
"The roads belong to the British people, not a selfish minority who treat them like their personal property. The impact of these disruptors is huge. Over the last six weeks alone Just Stop Oil carried out 156 slow marches around London.
"This has required over 13,770 police officer shifts, that's over 13,000 police shifts that could have been stopping robbery, violent crime or anti-social behaviour, and the cost to the taxpayer is an outrage – £4.5 million in just six weeks on top of the £14 million spent last year.
"In some cases the protests have aggravated the public so much that they've taken matters into their own hands. They've lost their patience, the police must be able to stop this happening and it's our job in Government to give them the powers to do so."
Shadow home secretary Yvette Cooper said there are already laws to deal with protesting involving slow walking in the road.
She said: "This is not about the seriously disruptive Just Stop Oil protests which are rightly already against the law.
"Instead, what it is doing is giving the police the power to prevent any and every campaign group protesting outside a local library or swimming pool that is about to be closed because it may be a little more than minor.
"This makes it harder for law-abiding, peaceful campaigners who want to work with the police to organise a limited protest – something we should all want people to do."

Lack of democracy
For the SNP, Alison Thewliss said: "It seems to me that the only slow walking that we should be concerned about in this place is the slow walking that this Government is taking this House in towards a state of lack of democracy and of fascism."
Labour's Richard Burgon (Leeds East) branded the Government's actions an "authoritarian clampdown" while Green Party MP Caroline Lucas (Brighton Pavilion) described the regulations as "oppressive, anti-democratic and downright wrong".
But DUP MP Sammy Wilson (East Antrim) said it was "exaggerated" to describe the changes as fascism.
He said: "This is not fascism. This is about the Government having to make a decision as to what do we do to allow in a democracy people to make their point – maybe you don't like the point they're making – and on the other hand stop those who are impacted by it being impacted, where the protesters have made it quite clear that's what their main aim is anyway."
The House of Lords will vote on the same regulations on Tuesday, with some opposition peers attempting to block them.
---
Support our Nation today
For the price of a cup of coffee a month you can help us create an independent, not-for-profit, national news service for the people of Wales, by the people of Wales.