News
MPs line up to criticise Avanti West Coast contract extension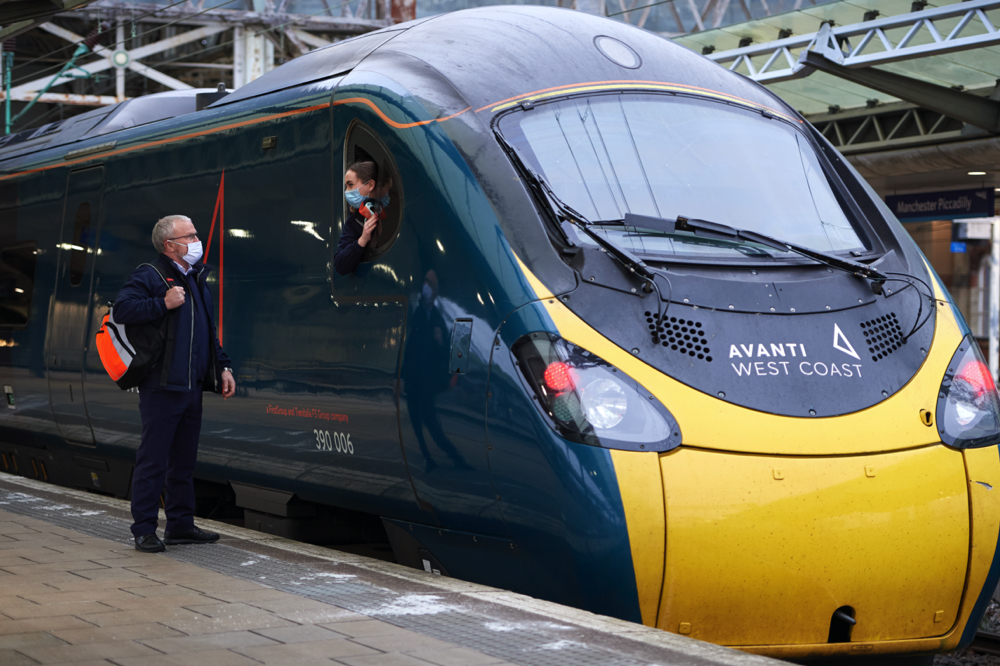 Claims that Avanti West Coast has done enough to merit a rail contract extension were met with cross-party scepticism in the Commons.
Transport Secretary Mark Harper has offered a further six-month contract extension to the operator, following the imposition of an improvement plan that he insists is working to improve the service.
But his remarks in the Commons of "significant improvement" were met by some MPs with tales of poor services and, in the case of one Labour MP, claims of being served mouldy food.
Plaid Cymru MP Hywel Williams said: "I just cannot reconcile the Secretary of State's statement that services have improved with my own experience as a passenger over the past month, from today's minor inconvenience of no food being available on the long journey from Bangor to London, to the delays in last week's trains, to what happened the previous week when the trains did not turn up at all—and that is on top of the withdrawal of direct services on the vital Irish route through my constituency and Ynys Môn to Holyhead.
"How can the Secretary of State have any confidence that in six months' time the service from Avanti will be any better?"
Conservative former minister David Jones (Clwyd West) said: "I was disappointed to hear from (the Transport Secretary) that he has decided to extend Avanti's contract by six months.
"Avanti have been letting down the people of north Wales for far too long. And I had rather hoped that he would be coming here to say that he was terminating that contract.
"It would appear that the progress that Avanti have made is that they are no longer delivering a truly deplorable service, they're delivering something rather less than a mediocre service.
"So can (the Transport Secretary) confirm that he will expect Avanti to be delivering an excellent service by October, failing which, they will be stripped of their franchise?"

Concerned
Conservative MP Virginia Crosbie is the Conservative MP for Ynys Mon said she was "concerned" by the extension, Labour MP Andrew Gwynne (Denton and Reddish) said: "Avanti have failed. They have failed spectacularly."
Labour MP Paula Barker (Liverpool, Wavertree) said: "During the period of Avanti's improvement plan, the operator had the highest proportion of trains running more than 15 minutes late on record."
She added: "Why is the Government rewarding this gross incompetence with yet another six-month extension?"
Labour's Mike Amesbury (Weaver Vale) said: "Since an assessment has been made by the secretary of state that actually it's just a little less rubbish, is that really a just case to extend our contract? My constituents are flabbergasted."
Labour's Cat Smith (Lancaster and Fleetwood) spoke of her own cancelled and delayed journey to London, adding: "Today's announcement of the contract extension has been met with anger by my constituents, but I've got to say that Avanti really did take the biscuit today when they managed to even serve mouldy food from their on board shop."
Ms Smith said on Twitter she had bought a chocolate brownie which had "mould growing on it", adding "I only noticed after the first bite tasted off".
Significant improvement
Mark Harper told MPs: "They have made significant improvement, enough to justify an extension until October. Is there more to do, there absolutely is."
He added: "The most recent cancellation rate is down to 4.2% which is the lowest level in 12 months, which is quite a clear improvement and I have said that needs to be sustained, which is why they have only got an extension until October."
He went on: "I have been very clear with them that they need to deliver improvement in the next six-month period. So, the figures do speak for themselves and they demonstrate an operator which is turning things around but still has more to do."
He said Mr Jones was being a "little unfair in not recognising the performance improvements".
He said Avanti's performance last summer and autumn was "terrible", but added: "They have made significant improvements. They need to continue those improvements."
On Avanti's punctuality, he said: "Although they were back in the pack with the other train operating companies, they were at the bottom of the pack and they still had more work to do."
---
Support our Nation today
For the price of a cup of coffee a month you can help us create an independent, not-for-profit, national news service for the people of Wales, by the people of Wales.