News
MPs vote overwhelmingly for report that found Johnson lied about partygate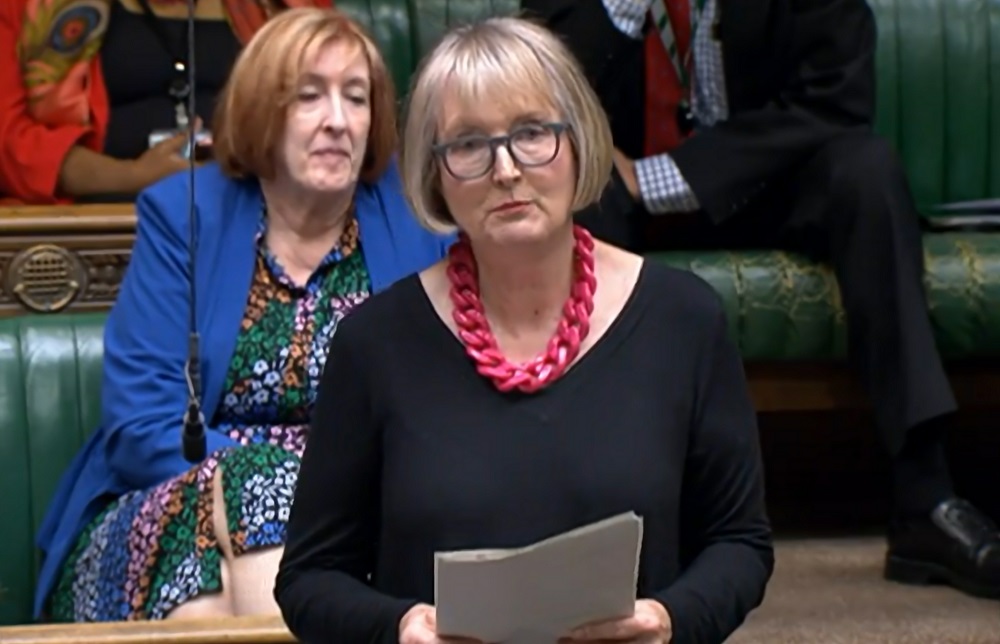 MPs have voted overwhelmingly to back a damning report that found Boris Johnson lied to Parliament with his partygate denials, as Rishi Sunak stayed away from proceedings.
Just seven MPs voted against the Privileges Committee's findings, in a humiliating defeat for the former prime minister less than a year after he left No 10.
With 354 votes in favour, MPs endorsed sanctions against Mr Johnson recommended by the committee, including banning him from having a pass to access Parliament, which is usually available to former MPs.
The Tory-majority panel also concluded that Mr Johnson should have faced a 90-day suspension for misleading the House when he told the Commons that Covid rules were obeyed in No 10 despite parties taking place.
Mr Sunak was accused of "a cowardly cop-out" for refusing to take part in the vote, but had insisted he did not want to "influence" how MPs might vote.
Mr Johnson was censured in his absence, having quit as an MP and labelled the inquiry a "kangaroo court" after being told in advance of its findings.

Contempts
Branding him the first former prime minister to have lied to the Commons, the Privileges Committee found Mr Johnson committed "repeated contempts" of Parliament by deliberately misleading MPs over lockdown-busting parties before being complicit in a campaign of abuse and intimidation.
The ex-premier had urged his allies not to oppose the report, arguing that the sanctions had no practical effect, although critics said it was a move designed to avoid revealing the low level of remaining support for him among Tory MPs.
The vote followed several hours of debate, during which Tory and opposition MPs delivered a series of blistering speeches in which Mr Johnson was criticised as a "man child who won't see that he only has himself to blame" and defended as "a human too".
As the debate went on, Mr Johnson, who turned 59 on Monday, was reportedly speaking at an event for the International Democratic Union in London.
Earlier in the day, it was not clear whether there would be a vote, but ultimately Labour forced one.
Conservative MPs were given a free vote, with 118 backing the report and the majority opting to stay away, including the Prime Minister.
Cabinet ministers who supported the motion included Justice Secretary Alex Chalk, Education Secretary Gillian Keegan, Science Secretary Chloe Smith, Welsh Secretary David TC Davies and Commons Leader Penny Mordaunt. Government chief whip Simon Hart also supported it.
The seven who voted against it included senior backbencher Sir Bill Cash and Nick Fletcher, who during the earlier debate urged MPs to remember Mr Johnson was "human" and that he "nearly died" during the pandemic.
Conservative former prime minister Theresa May said backing the Privileges Committee's conclusions would be "a small but important step in restoring people's trust" in Parliament.
In a veiled swipe at Mr Sunak's absence from the chamber, she urged her party to "show that we are prepared to act when one of our own, however senior, is found wanting".
Swedish Prime Minister
The Prime Minister's official spokesman said he had afternoon meetings on Monday, including hosting his Swedish counterpart, Ulf Kristersson, before attending a dinner in the evening.
Mr Sunak has claimed his reticence about publicising his view on the report's conclusions was because he "wouldn't want to influence anyone in advance" of the vote.
But publicly backing the report and its sanctions could have risked deepening the Tory civil war between Johnson loyalists and his own administration.
Liberal Democrat deputy leader Daisy Cooper said: "Tonight Rishi Sunak committed a cowardly cop-out. His failure to vote says all you need to know about this Prime Minister's lack of leadership.
"Sunak promised integrity yet when push came to shove, he was too weak to even turn up.
"The British public doesn't yet have the opportunity to tell Sunak and his sleaze-ridden Conservative Government what they think of them but the people of Somerset and Bedfordshire definitely do."
A Labour Party spokesperson said: "Rishi Sunak is too weak to lead a party too divided to govern and working people are paying the price.
"Rather than distance himself from his disgraced predecessor, Rishi Sunak has repeatedly demonstrated he's just more of the same Conservative failure we've had to put up with for 13 years now. It's time for a change."
---
Support our Nation today
For the price of a cup of coffee a month you can help us create an independent, not-for-profit, national news service for the people of Wales, by the people of Wales.