News
MS calls on Welsh Government to scrap Local Development Plans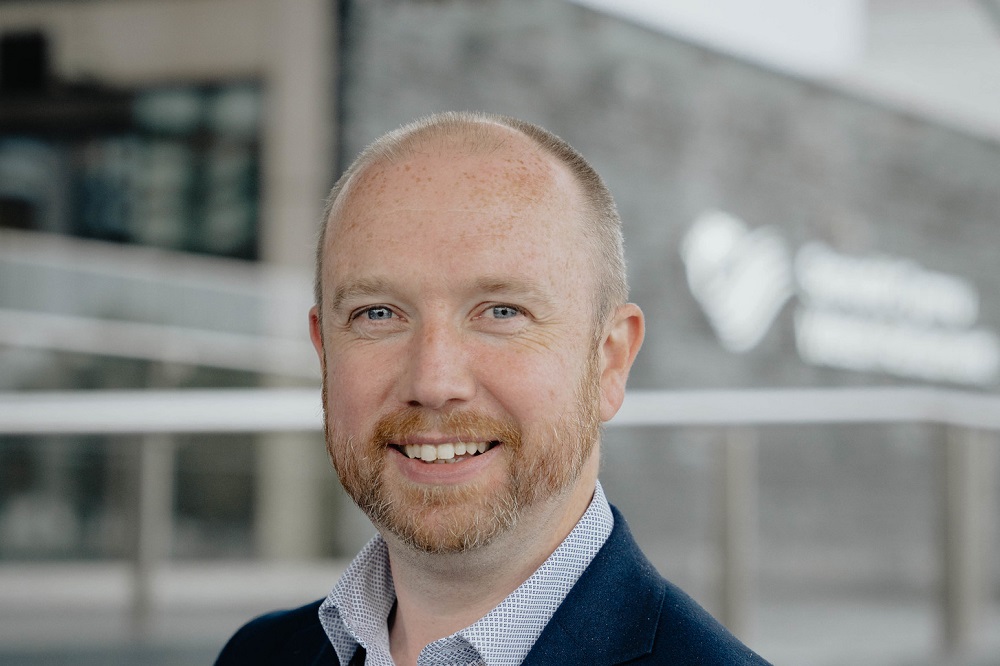 Siân Williams
Housing should be built according to need rather than developers' profit requirements whilst local authorities are better placed to manage that need, according to Plaid Cymru's spokesperson on Housing and Planning.
Dwyfor Meirionnydd MS Mabon ap Gwynfor was speaking with Nation.Cymru on his return from a housing conference in Barcelona.
The International Social Housing Festival is organised by Housing Europe and draws on expertise from individual states world-wide, social housing providers, academics and others. Mr ap Gwynfor said other countries, "are several steps in front of us when it comes to dealing with the housing crisis."
The long-term solution is a simple one Mr ap Gwynfor said: "We need to rapidly and massively increase the building of social housing; we need to change (the planning system) and the Local Development Plans (LDPs) need to be scrapped – they are inflexible and don't reflect the needs of our local communities.
"I view LDPs more of an economic driving tool rather than a community development tool and we need to introduce a new community development framework which reflects the needs of the community.
"LDPs are based on flawed forecasts of population and those are driving plans which aren't reflecting the requirements of individual communities – they are not fit for purpose. LDPs needs to reflect what is required in each individual community rather than a broad view of a large local authority area."

Framework
The Welsh Government sets the framework for drawing up LDPs which have a 20-year span but it's a matter for each local planning authority to fulfil its statutory duty to prepare a sound LDP.
Wrexham County Borough Council recently rejected its own LDP which was 10 years in the making and which included preferred sites where several thousand houses could be built.
County councillors were split on the issue with Plaid Cymru's Carrie Harper criticising the meagre level of affordable housing in the LDP. Campaigners were delighted when it was voted down by a slim majority of councillors.
What will happen if the Welsh Government don't rethink its LDPs and go back to the drawing board?
Mr ap Gwynfor is of the opinion that developers will use them as an economic tool to build housing and industrial units which create job opportunities for builders and their suppliers.
"That's not what LDPs should be so, as things stand, we see in Gwynedd or Ceredigion or Pembrokeshire – in rural areas, we've not seen hardly any development at all because developers don't see it as an economic prospect.
"In urban areas we are seeing ideas around house building in the thousands which are basically creating commuter belts for other areas and they don't reflect the requirements of those areas they are meant to represent."
Social housing stock
In 2009 and again in 2012 the Welsh Government published guidelines for local authorities on the transfer of their council housing stock to Registered Social Landlords (RSLs).
Broadly speaking, local authorities could retain their council housing stock and work with their tenants to achieve Welsh Housing Quality Standard (WHQS) or, the stock could be transferred to a housing association.
When it was put to the vote Wales was split down the middle, tenants in 11 local authority areas voted to stay with the council while tenants in the other 11 voted to transfer to an RSL. Some tenants, like in Gwynedd for example, were persuaded to transfer because of assurances given that housing associations were better placed to borrow money to modernise and upgrade their homes.
With hindsight, does Mabon ap Gwynfor think it was a mistake for local authorities, including Gwynedd Council, to offload their housing stock?
"Absolutely, the council houses should have been retained within local ownership where there was democratic accountability, they had local councillors who could feed back to the council's housing departments what the needs were locally.
"It's a huge shame that we saw – not just councils offloading their stock – but also, the biggest problem was the Right to Buy that (UK Prime Minister) Thatcher introduced in the 1980s. That policy created massive problems for us and we're still paying for it now."
Former Tory Prime Minister Margaret Thatcher had pledged in the 1979 Conservative Party manifesto that her government would legislate to enable local authority tenants to buy their own home at a discounted price.
However, this defining policy of Thatcherism did not include any plans to replace the five million houses sold to tenants in Wales and England with newly built housing. As a result, the Right to Buy policy which is enshrined in The Housing Act 1980 has since fuelled a 40-year housing crisis.
Homelessness
Recent figures show that the number of people in temporary accommodation "breached the 10,000 figure for the first time in Wales with over a third of those being children," said Mr ap Gwynfor.
Last week Nation.Cymru reported on the astonishing rise of homelessness in Gwynedd caused in part by soaring property prices and the proliferation of second homes and holiday lets.
"It's a completely unsustainable situation to be in and in my office, we are inundated with requests for assistance due to an increase in homelessness and a lack of social or council housing.
"In the short term the Welsh Government needs to uplift the Housing Support Grant (which aims to prevent homelessness) and the UK Government must also increase the local housing allowance which pays private rents for vulnerable people on benefits."
On his recent visit to the social housing conference in Barcelona Mr ap Gwynfor learned how other counties are addressing their housing crisis.
"Finland, for example, has taken the Housing First policy which was first developed in the United States a step further and they are far ahead of us when it comes to eradicating homelessness. In Wales we are trying to follow the Finnish model, albeit extremely slowly.
"In Finland they look at the issue way in advance before there's talk of homelessness, before an individual gets into financial difficulties. They identify people who might be vulnerable to homelessness due to issues around health; finance; addiction or family and they deal with those issues immediately and deal with them in advance before it becomes an eviction issue.
"They've also identified that one eviction costs them 10,600 Euro."
---
Support our Nation today
For the price of a cup of coffee a month you can help us create an independent, not-for-profit, national news service for the people of Wales, by the people of Wales.