News
MS concerned as 10% of north Wales GP practices close in a decade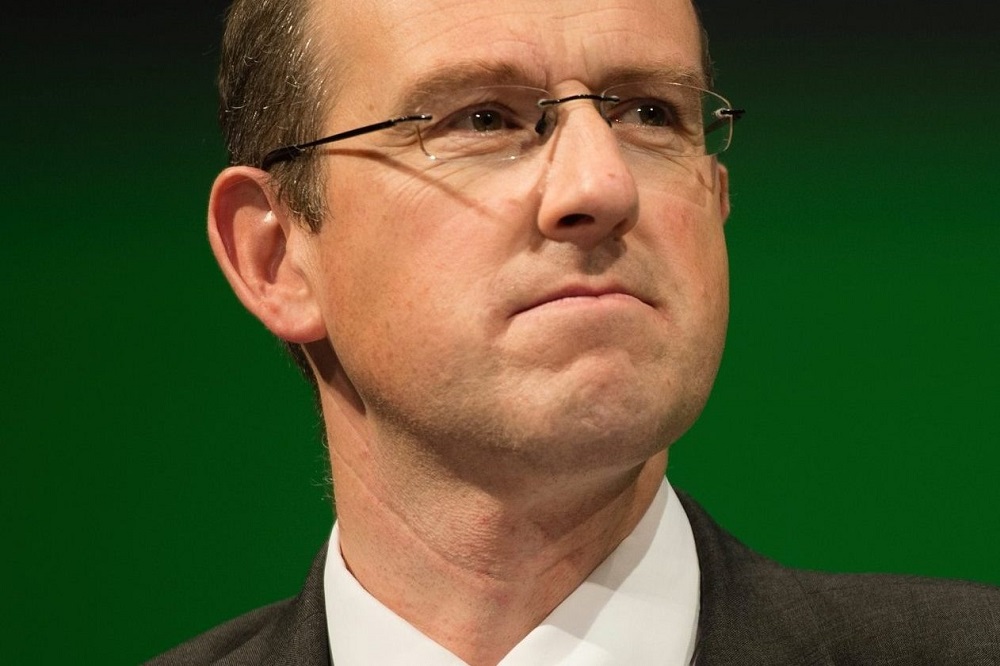 An MS has expressed concern in response to the closure of 10% of GP practices in north Wales over the last decade.
Llyr Gruffydd, who represents the region in the Senedd has warned that many more could close in the next few years as a report shows that more than a quarter of GPs are considering quitting the profession.
Figures from StatsWales from January 2023 show that there are only 104 active GP practices in the Betsi Cadwaladr University Health Board (BCUHB) area, compared to 115 in September 2013.
Mr Gruffydd is backing BMA Cymru Wales' Save Our Surgeries campaign, which is calling on the Welsh Government to issue an urgent rescue package of support to save general practice.
According to the doctor's union's Save Our Surgeries report 26.6% of GPs in Wales are planning to leave the profession in the near future.
Only half of GP partners said that they see themselves remaining in their current position in three years' time.
More than 80% of GPs surveyed said they fear they are unable to provide quality and safe care to patients due to their excessive workloads, diminishing workforce, and the rising demands on the service.

Practices
BCUHB also has 13 GP practices under its direct control, which is the highest number for any health board in Wales. The figure represents 50% of all the managed practices in the country.
A practice becomes managed when a GP partner hands back their contract to the health board.
Llyr Gruffydd MS said: "The closure of 11 GP practices in North Wales is concerning for medical professionals and patients.
"GPs are not getting the support they need from the Welsh Government and this will, despite their dedicated service and remarkable efforts, and this will inevitably have a detrimental impact on the care patients receive.
"The findings outlined in the Save Our Surgeries report are stark, and lay bare the wide-spread sense of disillusionment
""It's incredibly worrying that over a quarter of GPs are considering quitting the profession.
"It's clear that the Welsh Government's failure to deal with these concerns is a ticking timebomb, and if Labour minister's don't provide the necessary support it's likely we'll see more GP practices in North Wales closing in the future.
"The strain has been felt up and down the country, we have heard from GPs who have been unable to recruit permanent staff for years on end, examples of extreme burnout and a rising number of surgeries having to close their doors as a result leaving thousands of patients having to be treated elsewhere.
"It's a vicious cycle because this in turn puts even more pressure on the GPs that remain and makes them more likely to leave the profession.
The Plaid Cymru politician also pointed to his party's five point plan for getting to grips with the crisis in the NHS in Wales.
It includes tackling waiting times, investing in social care, and implementing a workforce plan to recruit and retain more doctors and nurses.
He added: "Thirteen years of cruel Tory cuts and twenty-four years of Labour mismanagement and ineptitude has left NHS in Wales in a terrible state.
"There are long-standing serious issues at Betsi Cadwaladr University Health Board and the closure of so many local hospitals over the last 10 years is yet another cause for concern.
"All of this unfortunately means that the long-suffering people of North Wales are not getting the health care they need or deserve.
"By putting the health board in special measures, Welsh Government effectively runs it. Yet Labour ministers have repeatedly sought to evade being held accountable for the mess that they are ultimately responsible for.
"This is an insult to patients in North Wales, as well as to the hardworking frontline staff who aren't being given the support or the resources they need, and to patients who aren't receiving the care they deserve.
BMA Cymru Wales says urgent action is needed to:
1. Commit to funding General Practice properly, restoring the proportion of the NHS Wales budget spent in general practice to the historic level of 8.7% within three years, with an aspiration to increase to nearer 11% in the next five years.
2. Invest in the workforce of General Practice to allow the implementation of a national standard for a maximum number of patients that GPs can reasonably deal with during a working day to maintain safe and high-quality service delivery.
3. Produce a workforce strategy to ensure that Wales trains, recruits and retains enough GPs to move toward the OECD average number of GPs per 1000 people. This must feature a renewed focus on retaining existing GPs and tackling the problems driving them out of the profession.
4. Address staff wellbeing by producing a long-term strategy to improve the physical, mental, and emotional well-being of the workforce.
---
Support our Nation today
For the price of a cup of coffee a month you can help us create an independent, not-for-profit, national news service for the people of Wales, by the people of Wales.