News
MS condemns prepayment meter threats to vulnerable customers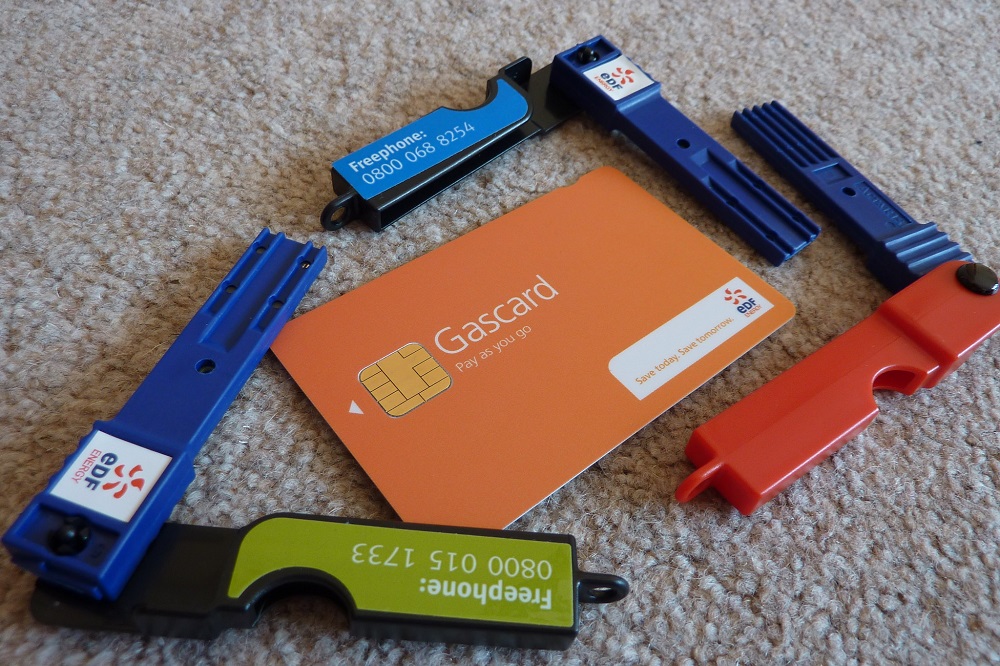 Siân Williams
A Welsh Labour MS has criticised energy companies for threatening vulnerable customers with prepayment meters
Cardiff Central MS Jenny Rathbone told the Senedd:"(Energy regulator) Ofgem's latest proposal (is) to allow energy companies to resume forcing households onto prepayment meters."
She went on to condemn energy suppliers for "making massive profits and using smart meters and prepayment meters to disconnect heat and light from households whose only crime is poverty."

Citizens Advice Cymru
Citing evidence provided by Citizens Advice Cymru, Ms Rathbone added: "We learn of households being threatened with prepayment meters, even during the so-called moratorium on forced installation; customers threatened with prepayment meters, even though they're on the energy suppliers' list of priority service registers, which means that they are a vulnerable individual.
"We have a widow with a smart meter switched to prepayment meters without her consent, to claw back a debt she didn't even realise she had; and we have a care leaver with a sick child, given two days' notice of a switch by a single text—no discussion about vulnerability, or any discussion about a repayment plan for a £5,000 debt that she did not realise she had accumulated."
Ms Rathbone asked the First Minister what powers the Welsh Government has to impose a statutory code of practice, similar to the one adhered to by water companies?
In short, his response was "no powers" because energy policy is not a devolved matter.
"The Minister for Social Justice is meeting with Ofgem (today, 26 April) and will make the case for further action to protect households in Wales," Mr Drakeford added.
"It is our view that the forced installation of prepayment meters should be banned completely."
"When a prepayment meter is forcibly installed in somebody's house, it isn't simply in order to pay for the electricity that that household is consuming, it is in order to recover debt.
"So, what happens is that the meter is turned up so that, even for the poorest people in the land, they get even less electricity for their money than anybody else."
Code of Practice
On 18 April Ofgem issued a statement confirming: "All British domestic energy suppliers have signed up to an updated Code of Practice and tougher Ofgem oversight of prepayment meters that are enforced under warrant installations or remotely switched without consent."
The Code of Practice, continued Ofgem, "Sets out clear procedures that suppliers must follow, strengthening protections for customers in vulnerable situations."
Jenny Rathbone asked: "What is the point of a voluntary code when suppliers are already in breach of it before it has even started?"
Mr Drakeford agreed, and said: "I would like to see the code strengthened, and I certainly want to see it obligatory rather than voluntary."
Ofgem
Nation.Cymru asked Ofgem to respond to the claim that it has allowed energy companies to resume forcing households onto prepayment meters.
A spokesperson on behalf of the energy regulator said:"All forced/involuntary installations and courts applications for warrants are suspended until further notice.
"We set out five conditions last week about where, when and how suppliers could have the suspensions lifted (realistically not until early autumn)
"Our new Code of Practice will be made legally enforceable over the summer and sets a very high bar for forced installations as a last resort, for example, independent panel assessments etc.
"We expect the overall number of prepayment meters to reduce significantly."
---
Support our Nation today
For the price of a cup of coffee a month you can help us create an independent, not-for-profit, national news service for the people of Wales, by the people of Wales.