News
MS urges Welsh Govt to ban dogs from sports fields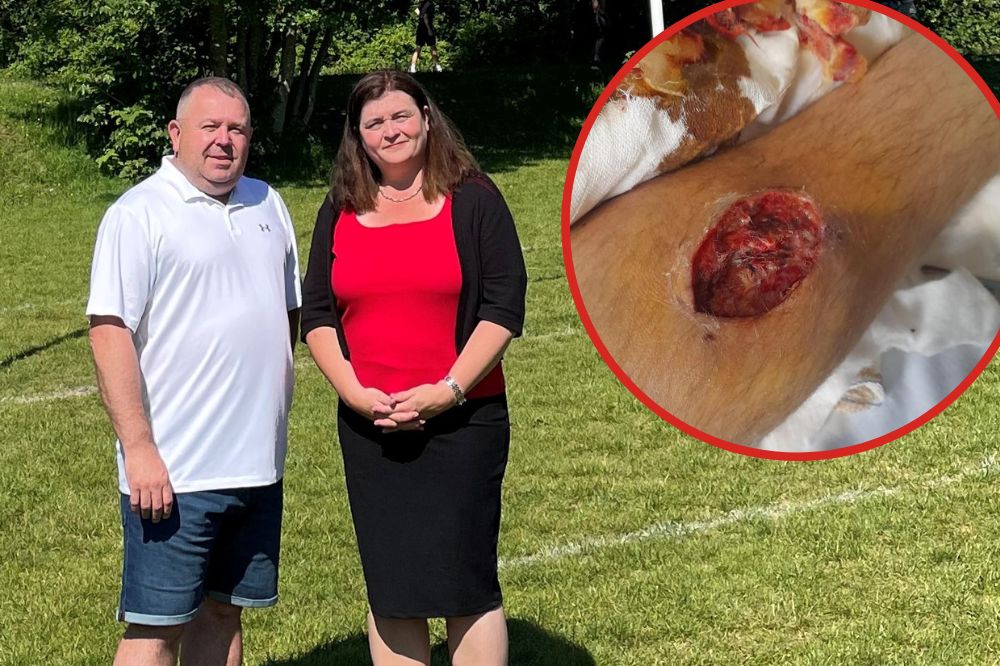 A Plaid Cymru MS has today urged the Welsh Government to ban dogs from sports fields, following incidences of  horrific injuries to players as a result of infections caused by dog fouling on pitches.
Sioned Williams MS was recently contacted by local Plaid Cymru councillors for Trebanos in the Swansea Valley who are campaigning following the case of a young rugby player suffering serious injury in Pontardawe.
The Plaid Cymru MS today called on the Welsh Government to do "all it can" to work with bodies across Wales to explore potential legal or legislative routes to help prevent dog fouling in sports fields and prevent injuries to sports players.
In February of this year, 15-year-old Trebanos RFC Junior Team player Evan Davies attended Neath Port Talbot Hospital Minor Injuries Unit after noticing a large, unusual swelling on his right shin and a bruised feeling for a couple of weeks in the same area.
It became clear that he was suffering from cellulitis and he was given antibiotics.
Three days later he saw a GP for an abscess that had developed as a result of the infection and was given more antibiotics, but two days later he had to be admitted into Morriston Hospital after the abscess burst, and underwent two operations under general anaesthetic, including a skin graft as the wound was so deep.

Campaign
South Wales West MS Sioned Williams said: "There have been too many instances of rugby and football players suffering horrific infections and injuries as in this case following a cut being infected by dog faeces left on pitches. Given the terrible and lasting harm this can cause, I believe more should be done to address the issue.
"However, when I wrote to the Welsh Government asking them to sort this out, I was disappointed by their reply. They referred to an awareness-raising campaign and that Local Authorities have the ability to ban dogs from certain public areas.
"While this is welcome, and some local authorities have imposed bans, many sports fields are leased by clubs from town and community councils for example, so I believe we need the Government to commit to working in partnership with all levels of local government, public bodies and organisations to look at how a Wales-wide ban on dogs from our sports fields could be achieved.
"Everyone should be able to take part in sports without having to worry about this kind of risk."
Jamie Watkins, Chair of Trebanos RFC Junior Section, and Plaid Cymru Town Councillor for Trebanos said: "We must do more to protect our players from significant harm like this. Even now, some of the effects of the injury in this case are likely to be permanent.
"Evan has a deep scar, which he will have to ensure is deeply padded before any contact sports, and he is at risk of cellulitis reoccurring in the same area. This matter needs to be taken more seriously and dogs need to be banned from our sports fields."
As well as carrying harmful bugs which can lead to infection, asthma and even blindness, many types of worm and bacteria can live in soil long after dog faeces has decomposed.
---
Support our Nation today
For the price of a cup of coffee a month you can help us create an independent, not-for-profit, national news service for the people of Wales, by the people of Wales.