News
MSs urge local authorities to use cash reserves to feed children over the summer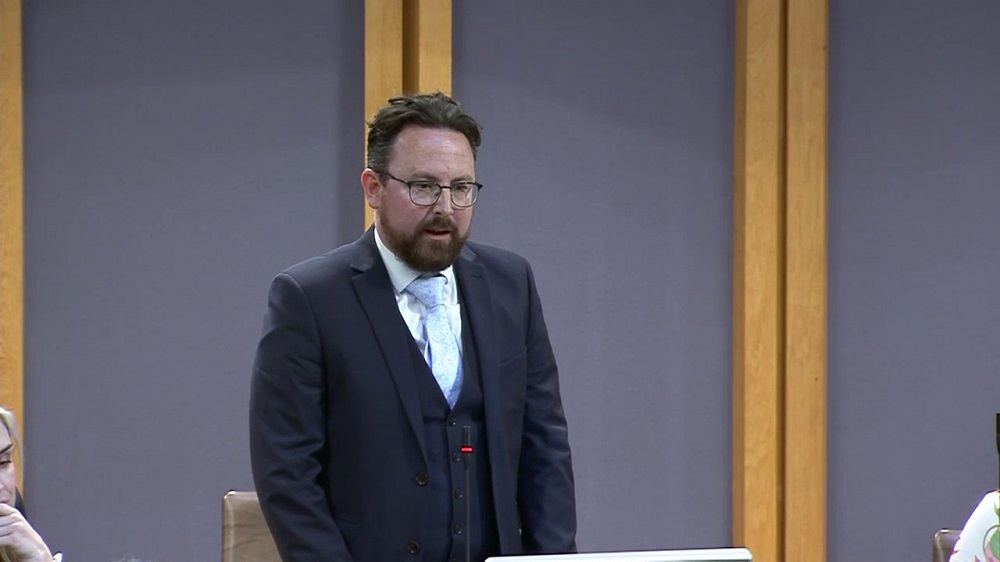 Siân Williams
Welsh Labour and Plaid Cymru Senedd Members have urged local authorities to use cash reserves to feed hungry and vulnerable children over the summer holidays.
Earlier this month the Welsh Government confirmed that it was ending holiday support for free school meals, which was originally introduced during the Covid pandemic in 2020.
In response Save the Children Cymru said families are already at breaking point and urged the government to urgently review the decision.
First Minister Mark Drakeford said: "The last time we were able to extend free school meals during the school holidays further was because we were able to use an underspend in the universal free school meals budget, which is part of the co-operation agreement (with Plaid Cymru).
"We always are involved in discussions with our Plaid Cymru colleagues—I know that Siân Gwenllian (MS for Arfon) was involved in such discussions just this week—to find the best way in which we can deploy the budgets that we have available to us."

Cash reserves
Hefin David MS for Caerphilly and Peredur Owen Griffiths MS for South Wales East both congratulated Caerphilly Borough Council for using their reserves to continue to fund free school meals for the most vulnerable children during the summer holidays.
Mr David told the Senedd: "Other councils should be encouraged to do the same," whilst Mr Griffiths said: "Things will get much worse before they get any better, and there's much need in the communities that I represent (and) we should be doing all we can to ensure that children are fed during the school summer holidays.
"Would this Government consider issuing guidance to local authorities for them to use cash reserves, especially when they're worth hundreds of millions of pounds, in order to ensure that kids are fed over the summer?"
Whilst the Welsh Government is "not been able to do more than we originally promised to do in relation to free school meals during school holidays," there is support out there said Mr Drakeford.
Food and fun
Welsh Government is providing nearly £6 million in funding to deliver the Food and Fun scheme the First Minister Mr Drakeford said.
"Food and Fun is a school-based education programme that provides food and nutrition education, physical activity and healthy meals to children during the school summer holidays. We are providing nearly £6 million in funding to deliver the food and fun scheme".
Administered by the Welsh Local Government Association, it has developed into a national, fully funded Welsh Government programme, since starting as a pilot run by Cardiff Council in 2015.
In 2022, 139 schools delivered the programme and provided over 7800 places for children each day that it ran.
Mr Drakeford added: "The Food and Fun programme will be the largest programme we have ever seen this summer. It will be happening in every part of Wales, and thousands more children will benefit from it this summer than were able to benefit from it last year.
"The Playworks holiday project, which also offers food to young people who participate in it saw 38,000 young people participate in it last year, and that will be available in every part of Wales for the first time—all 22 local authorities taking part in both of those schemes."
The First Minister also commend the many third sector and faith groups, the Welsh Rugby Union and the Urdd in every part of Wales for helping young people during the summer holidays.
Free swimming
All 22 local authority areas across Wales will be also offering free swimming sessions to children and young people throughout the school summer holidays. This is the twentieth year of free swimming for children in leisure centres Wales wide, Mr Drakeford said.
Jenny Rathbone MS for Cardiff Central observed that, "as a result of the Tory cost-of-living crisis, at least a third of families in my constituency will not be able to take a holiday anywhere. So, that is why I regard the free-swimming option as really, really important, because it gives children something to do locally."
Sport Wales and Swim Wales have reported a strong recovery in swimming in the post-pandemic period Mr Drakeford responded.
---
Support our Nation today
For the price of a cup of coffee a month you can help us create an independent, not-for-profit, national news service for the people of Wales, by the people of Wales.