News
Nadine Dorries quits as MP and launches scathing attack on Rishi Sunak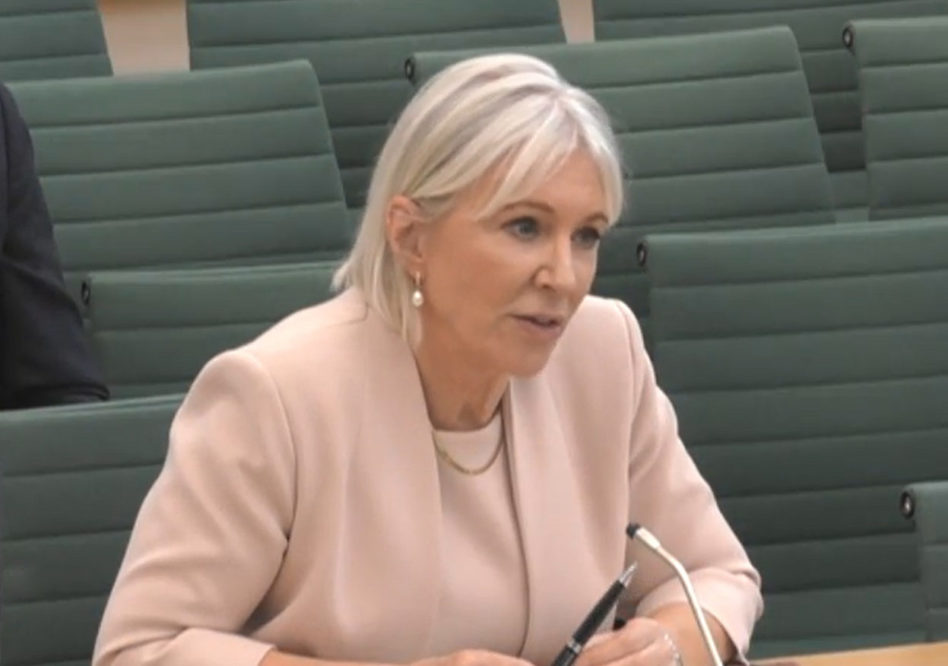 Nadine Dorries has resigned her parliamentary seat with a scathing attack on Rishi Sunak, accusing him of betraying Conservative principles and "demeaning his office by opening the gates to whip up a public frenzy" against her.
The Tory former minister had announced in June that she would quit the Commons with "immediate effect" in protest at not getting a peerage in Boris Johnson's resignation honours list, but failed to follow through until now.
Her exit triggers a challenging by-election for the Prime Minister in her Mid Bedfordshire constituency this autumn, amid a polling slump for his party.
Ms Dorries on Saturday said she had submitted her resignation letter to Mr Sunak, publishing the blistering text in The Daily Mail, for which she writes a column.
However, it is understood Downing Street has not received formal notice of her resignation.

Attacks
In her letter, she accused Mr Sunak of leading attacks on her resulting in "the police having to visit my home and contact me on a number of occasions due to threats to my person".
"The clearly orchestrated and almost daily personal attacks demonstrates the pitifully low level your Government has descended to," the former culture secretary wrote.
She also heavily criticised his record in Government, saying: "Since you took office a year ago, the country is run by a zombie Parliament where nothing meaningful has happened.
"You have no mandate from the people and the Government is adrift. You have squandered the goodwill of the nation, for what?"
Ms Dorries accused Mr Sunak of abandoning "the fundamental principles of Conservatism" and said "history will not judge you kindly".
The staunch ally of former premier Mr Johnson has angered voters, Opposition MPs and some in her own party by remaining in post since announcing her intention to resign more than 10 weeks ago.
She said she was delaying her exit while she investigated why she was refused a seat in the Lords.

Entitlement
In recent weeks, a growing number of Tory MPs had spoken out against her, with Tom Hunt accusing her of showing "extraordinary" entitlement for failing to formally quit.
Labour, the Lib Dems and two town councils in her constituency – Shefford and Flitwick – urged her to go.
Constituents complained that she was "making a mockery" of them with her absenteeism as she had not spoken in the Commons since June 2022 and last voted in April.
Mr Sunak previously said Ms Dorries' voters were not "being properly represented", but did not move to expel her.
In an interview with the The Mail on Sunday, Ms Dorries said it was "nonsense" her constituents have been ignored and that she was "disappointed" the Prime Minister made comments to that effect.
In her letter, Ms Dorries claimed she had first informed Cabinet Secretary Simon Case of her intention to resign in July last year, but that close allies of the Prime Minister "have continued to this day to implore me to wait until the next general election rather than inflict yet another damaging by-election on the party at a time when we are consistently twenty points behind in the polls".
Corrupted
She said the book she has written titled The Plot: The Political Assassination Of Boris Johnson – to be published in September, "exposes how the democratic process at the heart of our party has been corrupted" and led her to conclude she could no longer remain as a backbench MP.
Ms Dorries told Mr Sunak in her letter that Labour leader Sir Keir Starmer "does not have the winning X factor qualities of a Thatcher, a Blair, or a Boris Johnson, and sadly, Prime Minister, neither do you.
"Your actions have left some 200 or more of my MP colleagues to face an electoral tsunami and the loss of their livelihoods, because in your impatience to become Prime Minister you put your personal ambition above the stability of the country and our economy."
Labour and the Lib Dems are hopeful of overturning Ms Dorries' 24,000 majority in the by-election in Mid Bedfordshire, which the Conservative Party has held since 1931.
Lib Dem leader Sir Ed Davey said: "The people of Mid Bedfordshire deserve better than this circus act that has followed the Conservatives these past few months."
Downing Street declined to comment.
---
Support our Nation today
For the price of a cup of coffee a month you can help us create an independent, not-for-profit, national news service for the people of Wales, by the people of Wales.