News
Nation.Cymru story leads to MPs' expenses probe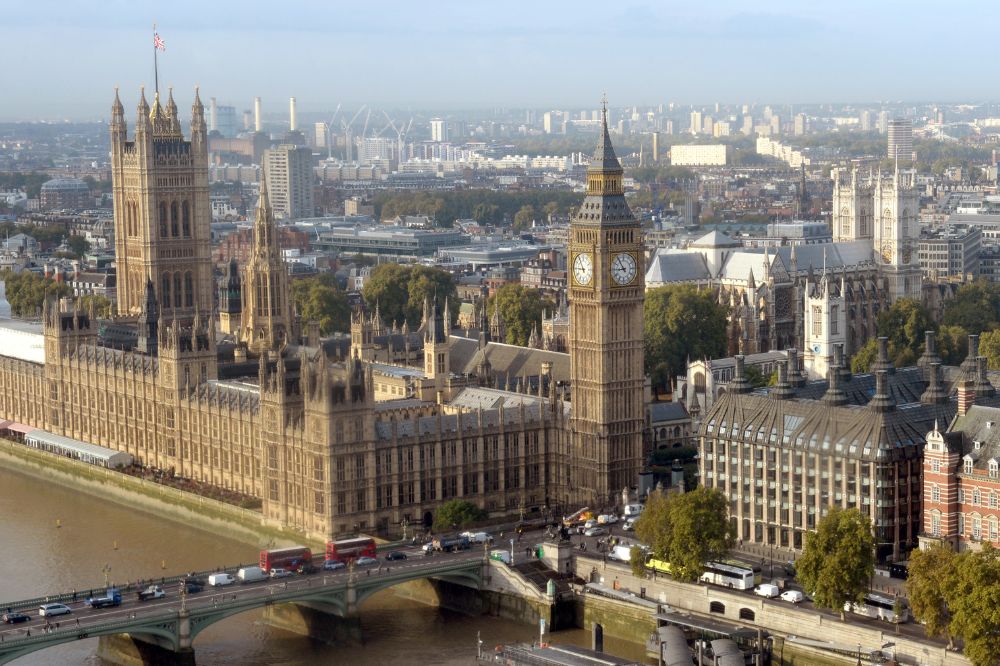 Martin Shipton
The UK Parliament's expenses watchdog is to undertake a review of "bought in services" following Nation.Cymru's revelation that a firm run by a former Welsh Labour director of communications may have made more than £370k doing work for MPs.
Cathod Du is wholly owned by Luke Holland, who as well as having run Welsh Labour's publicity machine was a cabinet member on Cardiff council.
He has also been a strategic adviser to Labour's Shadow Cabinet at Westminster and says he advised the party's successful 2021 Senedd election campaign at a time when his wife, Louise Magee, was Welsh Labour's general secretary.
Among Cathod Du's associate consultants are Matt Greenough, who was Carwyn Jones' chief special adviser when he was First Minister, and Sara Robinson, a Labour councillor in Cardiff.
Cathod Du, it turns out, has been paid hundreds of thousands of pounds for providing PR assistance to a number of Labour MPs, mostly from Wales, including Shadow Secretary of State for Wales Jo Stevens and Carolyn Harris, the MP for Swansea East and deputy leader of Welsh Labour.
Under the rules that apply, there is no obligation for such PR work to be put out to tender, leaving the door open to "cronyism".
Mr Holland is close friends with a number of MPs. When his wife gave birth to a baby, Neath MP Christina Rees even made a Parliamentary speech in which she congratulated the new parents, saying: "With your indulgence, Mr Speaker, may I congratulate Louise Magee, general secretary of Welsh Labour, and her partner Luke Holland, who have had a beautiful baby girl."
There also appears to be a degree of looseness about the details of which firms have been commissioned to do the work. Some of the receipts on the public register name Cathod Du as the contracted consultant, but others don't specify the identity of the relevant contractor.
From a value for money point of view, there is also the argument that much of the work done by Cathod Du could perhaps have been done instead by MPs' staffers at no additional cost to the taxpayer.
As well as doing work for Ms Stevens, Ms Harris and Ms Rees, Cathod Du did work for Cardiff South and Penarth MP Stephen Doughty; Birmingham Ladywood MP Shabana Mahmood; Ogmore MP Chris Elmore; Enfield North MP Feryal Clark; Pontypridd MP Alex Davies-Jones; and Gower MP Tonia Antoniazzi.
With the exception of Ms Rees, who has been suspended from the party following bullying allegations, all are Labour MPs.

Trusting
When we revealed details of the payments in June, Hywel Williams, the Plaid Cymru MP for Arfon, said: "The Independent Parliamentary Standards Authority (IPSA) seem remarkably trusting of both Conservative and Labour MPs using public money to fund work by PR firms.
"They only require invoices which may provide no detail of work to be done. They do not check output.
"They take a 'targeted and risk-based' approach and follow up on complaints.
"This leaves the door wide open for potential misuse of public money for party political purposes and for political parties favouring particular contractors."
We contacted all nine MPs and asked those with suspected payments made to Cathod Du whether they were actual payments or not.
We also asked them to explain how Cathod Du came to be awarded the work and whether there was any competitive tendering.
None of the MPs responded and neither did Cathod Du when we sought comment.
In February 2023 the media platform Open Democracy published an article raising concerns about a number of named PR companies.
At that time a spokesperson for Cathod Du said: "If IPSA rules or guidance were to change in any way, we would work to those with the same diligence that we work to current arrangements.
"No work provided to elected members via IPSA payment is ever outside the parameters set down by IPSA themselves. General election campaigning work would clearly fall outside of these parameters. There has never been any IPSA payment for such work.
"The support our team provides covers a wide range of areas and platforms, from subtitled clips of speeches and parliamentary questions through to news releases and articles; graphics and social media for advice surgeries and community events through to Christmas card competitions and campaigns on local issues and awareness days."
Ad hoc
In a letter to Mr Williams, IPSA chief executive Ian Todd said: "As you are aware, section 7.3(c) of the [expenses] Scheme permits the use of bought in services. This category of spend is primarily intended to support MPs in their use of professional expertise when it would not be cost effective or appropriate to employ staff directly. As such it is primarily applicable to ad hoc, short-term pieces of work. In any event, the overarching principles of the Scheme still apply, and funding must only be used for Parliamentary purposes.
"It is important that our regulation remains risk-based and proportionate, giving MPs the discretion to spend their budgets in the most effective way for them, while also ensuring that they remain compliant with the Scheme. As a result, your summary of the current position is correct.
"We do review all invoices submitted under the bought in services category. We expect the work delivered to be specified, along with the time commitment incurred. However, historically we have not looked at the underlying materials unless there is a specific cause for concern.
"It remains relatively unusual to see a group of MPs using the same bought in services in the manner you highlight. This is much more common under the shared service category, where we do undertake assurance reviews of the underlying materials produced by each provider at least once in each Parliamentary term, supplemented by an 'as and when' approach.
"In many ways, the use of bought in services in the way described creates a scenario akin to shared services and there is an argument that similar provisions should apply, although a sample approach may be preferable to ensure the administrative burden is properly balanced against the risk.
"Your value for money point is one which I will consider further. The position is complicated by the status of MPs, each being independent office holders. As a result, a single MP commissioning a bought in service is unlikely to meet any public sector procurement thresholds requiring competition but, as you rightly note, the cumulative spend on one supplier could be significant if a number of MPs use the same one.
"I am grateful to you for raising this issue and I am happy to commit to a review of how the bought in services provisions are operating, including the procurement thereof and the validation of expenditure. Indeed, this is in line with a much wider review we are currently undertaking to ensure that we are able to support MPs to deliver for their constituents while providing assurance to the public through risk-based, proportionate regulation.
"Given the point in the Parliamentary cycle, I would suggest that the next general election would be the right time for more wholesale changes, although any immediate concerns will be addressed sooner."
Welcome
Mr Williams said: "I welcome IPSA's decision to commit to a review into the use of PR consultancies by MPs after I raised concerns about the transparency of current practices.
"I am glad that the review will look into how bought in services provisions are operating, including the procurement of services and the validation of expenditure.
The public have a right to know how public money is spent and whether it is used wisely and properly."
---
Support our Nation today
For the price of a cup of coffee a month you can help us create an independent, not-for-profit, national news service for the people of Wales, by the people of Wales.