News
National Eisteddfod event to spotlight importance of Welsh language in further education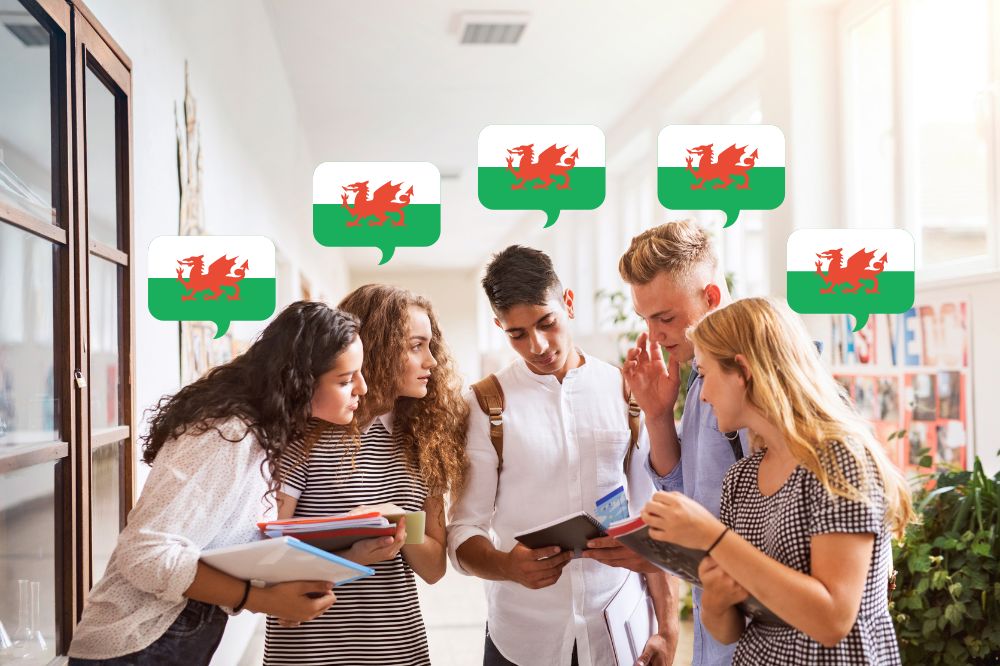 An event taking place at the National Eisteddfod this week will spotlight the importance the Welsh language in further education as a "natural step" for learners.
Welsh colleges, Grŵp Llandrillo Menai and the Coleg Cymraeg Cenedlaethol along with Qualifications Wales will come together to discuss the Welsh language in further education in the company of the Minister for Education and the Welsh Language, Jeremy Miles.
The event will be an opportunity to hear about the work being carried out to make a difference to learners by offering Welsh-medium and bilingual qualifications, offering Welsh-medium teaching staff and providing resources to support learners and apprentices at further education colleges across Wales.
During the event there will be an opportunity to highlight good practice in Health and Social Care and Sport and Outdoor Education to demonstrate how the work in the further education sector is contributing to creating confident Welsh speakers and a bilingual workforce of the future.
Rhodri Jones, a learner studying Sport at Coleg Menai, said: "Being able to complete my coursework through the medium of Welsh has helped me and my friends and other pupils in the sports department to complete work to a better standard because Welsh is our first language and the language we are most comfortable speaking.
"I also attended a Welsh-medium primary and secondary school, so studying my college course through the medium of Welsh was a natural step"
Guto Williams, Welsh Language Facilitator at Grŵp Llandrillo Menai said: "Many young people want to continue to use Welsh in their studies after leaving school but sometimes need a little boost or encouragement, and that's my role.
"In encouraging discussions in Welsh, supporting the development or discovery of Welsh and bilingual resources, and raising awareness of the benefits of being bilingual, I've seen an increase in the number of students using Welsh in the classroom and in their studies, which is nice to see."
Grŵp Llandrillo Menai employs 2,000 staff and delivers courses to around 21,000 students, including more than 1,500 higher education students, across Anglesey and the counties of Conwy, Denbigh and Gwynedd.

Proud
As a further education institution offering a large number of bilingual courses and apprenticeships in Wales and beyond, Grŵp Llandrillo Menai says it plays a key role in supporting the Welsh Government in its ambition to reach one million Welsh speakers by the year 2050.
Dafydd Evans, Chief Executive of Grŵp Llandrillo Menai, who will be taking part in the event, said: "As the leading provider of post-16 bilingual education in Wales, Grŵp Llandrillo Menai is proud of the partnership we have with the Coleg Cymraeg Cenedlaethol to further develop and expand the range of vocational provision available through the medium of Welsh in the Group.
"The Group is committed to developing and supporting Welsh-medium qualifications for further education learners and apprentices and welcomes the opportunity to contribute to the conversation with Qualifications Wales and the Coleg Cymraeg at the National Eisteddfod".
Qualifications Wales is the independent qualifications regulator in Wales, and its main aim is to ensure that qualifications, and the qualification system, are effective in meeting the reasonable needs of learners in Wales, and to promote public confidence in qualifications and the Welsh qualification system.
David Jones, Chair of Qualifications Wales who will be taking part in the event, said: "Making suitable qualifications available through the medium of Welsh to support the economy and communities in Wales is incredibly important and has been a journey.
"The co-creation and partnership work within the further education sector is something to celebrate, we are proud to be able to say that we have and continue to listen to our partners including employers and learners.
"This event at the Eisteddfod is a good opportunity to demonstrate the collaborative nature of the journey of providing Welsh and bilingual opportunities for learners and apprentices in further education colleges."
As an organisation that works closely with further education colleges, apprenticeship providers and employers to create Welsh and bilingual training and study opportunities for all, the Coleg Cymraeg is very much looking forward to being part of the event.
Bilingual
Dr Ioan Matthews, Chief Executive of the Coleg Cymraeg, said: "This event is an opportunity to celebrate and showcase the fantastic work that has been achieved by the three bodies providing Welsh medium and bilingual opportunities for learners and apprentices across Wales.
"But it's also an opportunity to discuss the future plans to expand the provision in order to contribute to the Welsh Government's ambition to reach one million Welsh speakers by 2050."
Jeremy Miles MS, Minister for Education and the Welsh Language, said: "It's a pleasure to be able to join Wales' education partners to hear more about their work supporting the Welsh language in the post-16 sector.
"Creating more opportunities for young people to learn and train through Welsh is vital to reaching Welsh 2050. The provision supports local learners to develop their work skills, as well as developing their skills to use the Welsh language at the same time.
"These vocational areas are key to the Welsh economy and are an example of the good work that comes from pooling resources and expertise to prepare learners for life, learning and work.
"Such developments are going to play an important role in introducing the ambitious Welsh Education Bill programme which requires action at many levels. I look forward to the journey ahead."
The event will be held on the Grŵp Llandrillo Menai stand (units 317 to 320) at the Llŷn ac Eifionydd National Eisteddfod at 12:30 – 13:00 on Friday 11 August, 2023.
---
Support our Nation today
For the price of a cup of coffee a month you can help us create an independent, not-for-profit, national news service for the people of Wales, by the people of Wales.