News
National park village at centre of increasingly toxic row over Green Man farm plan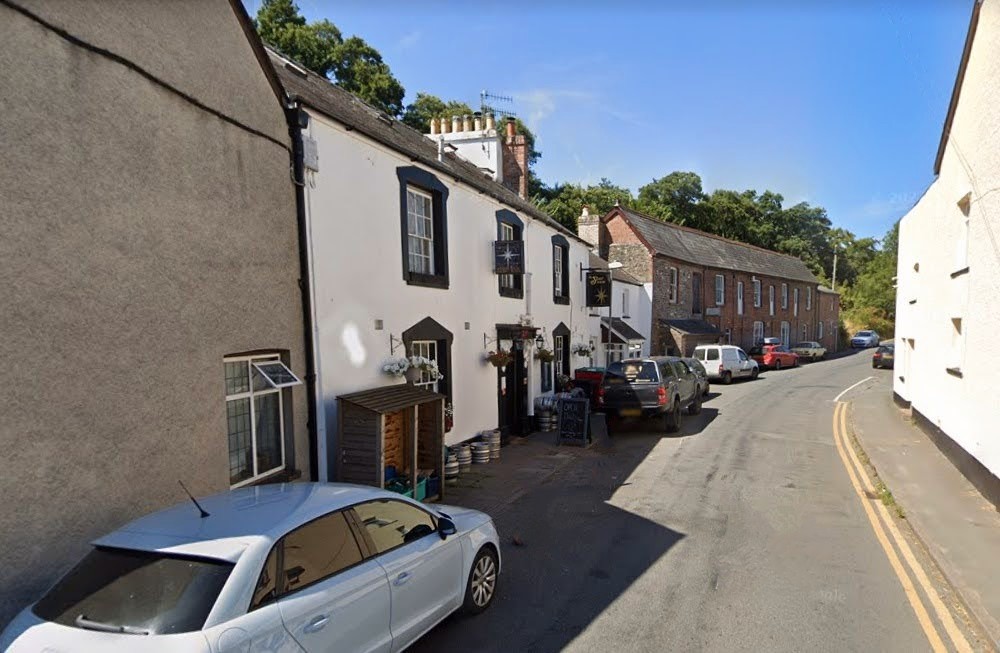 Martin Shipton
A picturesque village in the Bannau Brycheiniog national park is at the centre of an increasingly toxic row over the decision of the Welsh Government to buy a local farm to help the Green Man festival's diversification plans.
Opponents of the Gilestone Farm purchase have effectively taken control of Talybont-on-Usk Community Council and claim that the vast majority of local residents support their position.
But others in the village, as well as the managing director of Green Man – allege that those who support or are indifferent to the farm plans have faced bullying and intimidation.
Opponents of the £4.25m farm purchase say that a local consultation exercise resulted in 77% of those voting saying Gilestone Farm was not a suitable location for the Green Man scheme and 81% were against regular large events involving large numbers of people staying at the site.
Some 67% of residents said they were not "generally positive" about plans for commercial developments such as a brewery, bakery and baking school at the farm, while only 11% of local people said they had been given enough information about the scheme, with 89% believing they hadn't been told enough about the plans.
The Stop Gilestone Farm Project group says the results mean the Welsh Government should now scrap the proposals and listen to local people.

Objective evidence
Local resident Tim Baxter, a member of the group, said: "This is strong, objective evidence that the local community does not want this Green Man scheme, and the government must think again. If they go ahead after these survey results, they will be using taxpayers' money to impose a project on a rural community which doesn't want it. That is madness.
"This scheme is a threat to rare wildlife at the farm, and the extra traffic associated with it will cause dreadful congestion and pollution on country roads which already struggle to cope. The community should have been asked before the government bought Gilestone Farm. Now we've made our views known loud and clear. It's time to stop Green Man's Gilestone Farm project and listen to us properly."
However, in a letter to Mark Isherwood MS, chair of the Senedd's Public Accounts and Public Administration Committee, Fiona Stewart, the founder and managing director of Green Man said: "In my view, the relationship with some of the residents has been soured by a well funded, negative scaremongering campaign which has deliberately sought to spread misinformation, confuse and frighten local residents, while discrediting me and my business.
"There is also evidence of bullying of local residents and members of the Community Council, Bannau Brycheiniog National Park, and Powys County Council by the opponents of the Gilestone Farm Project.
"This behaviour was raised by those present and minuted at our last meeting with residents and Government representatives on March 17 2023.
"I have been increasingly concerned about the wellbeing of the residents of Talybont-on-Usk who support the Gilestone Project or who don't agree with the methods and behaviour of the objectors. The toxic atmosphere created by objectors has resulted in multiple resignations from the Talybont Community Council, including the second Chair in the last 12 months.
"Anyone who does not support the anti Gilestone project group has stood down and been replaced with people who do not want Green Man in Talybont or for the Gilestone Project to take place."
Lease arrangement 
Explaining the relationship between Green Man and the Welsh Government, Ms Stewart stated: "The Welsh Government is considering entering a commercial lease arrangement with my business based on 21 years of Green Man's success, our vision document), followed by a robust business plan which has been scrutinised by appropriate sectors of the Welsh Government.
"There is also recognition that developing business in rural Wales is challenging due to the natural ecology, poor transport links and the sensitivity of the landscape which makes property development permissions rare. Our business works within these parameters:
* ecological – any business operation taking place within the farmland will be in temporary structures for short periods of time which can work around and support ecological challenges such as biodiversity and rare species;
* transport – as standard working hours are challenging to adopt in a location with limited transport links, our flexible working patterns fits within these parameters;
* permission to build – we are not planning to build any new properties and won't require planning permission
"The Welsh Government has concluded that my business and proposition is highly credible and would make a positive contribution in helping deliver its policies addressing the growing socio-economic issues such as the wealth and age gap in rural Wales. This view is also supported by Powys County Council and Bannau Brycheiniog National Park.
"At the meeting in Brecon with Powys County Council and the Bannau Brycheiniog National Park Authority on March 17 2023, Caroline Meeling Jones CEO Bannau Brycheiniog National Park and James Gibson Watts Leader of Powys County Council expressed deep concerns about the future of the Bannau Brycheiniog National Park and Powys as a result of these negative trends not being addressed. They recognised and agreed that the plan delivered on government objectives, commenting that: 'if not this [plan] then what would be acceptable?':
Local residents
Meanwhile a group of Talybont residents which broadly support the Green Man Gilestone plan has expressed concern about recent developments in the village.
A spokesperson for the group said: 'We have witnessed a gradual attempted takeover of our community by wealthy individuals, some of whom do not even live in Wales let alone the village.
"These individuals, along with a few other established residents, have a distinct agenda to stop the project at all costs to protect their own selfish interests. We have been silent too long and have decided we have to speak out. We support the ideas behind the Gilestone Farm project, but have felt too intimidated to speak up publicly.
"The opposition group's campaign of unsightly banners and fliers across the village are extremely off-putting to visitors and damaging to local businesses and their online tirades are full of hearsay and misinformation.
"We have taken the difficult decision to write to Welsh Government Ministers and Powys County Council expressing our concerns about the problems that the opponents to Gilestone Farm are causing to our village life, and ask why, when they are aware of this, are they not doing anything about it?
"The letter to Welsh Government Ministers expresses the residents' support for the project and documents their experiences of intimidation. Members of Talybont-on-Usk Community Council have been forced to resign if they oppose this group, or their views differ and their positions have been refilled by individuals publicly affiliated to groups behind this campaign of misinformation and intimidation.
"The opposition group, in speaking for us as 'the community' have not only taken away our voice while putting words in our mouths but has also taken away the democratic rights of any individual they disagree with in Talybont. They do not speak for the village.
"The opposing group has manipulated the community survey results to portray incorrect and misleading figures that support their agenda to stop the project. Only 40% of those villagers eligible to take part in the survey responded, indicating a majority not having strong feelings either for or against the project.
"While the letter by those in favour has been signed by six residents there are many others in support who still feel too intimidated to publicly express their opinion."
---
Support our Nation today
For the price of a cup of coffee a month you can help us create an independent, not-for-profit, national news service for the people of Wales, by the people of Wales.