News
Neath MP set to be barred from standing as Labour candidate at next general election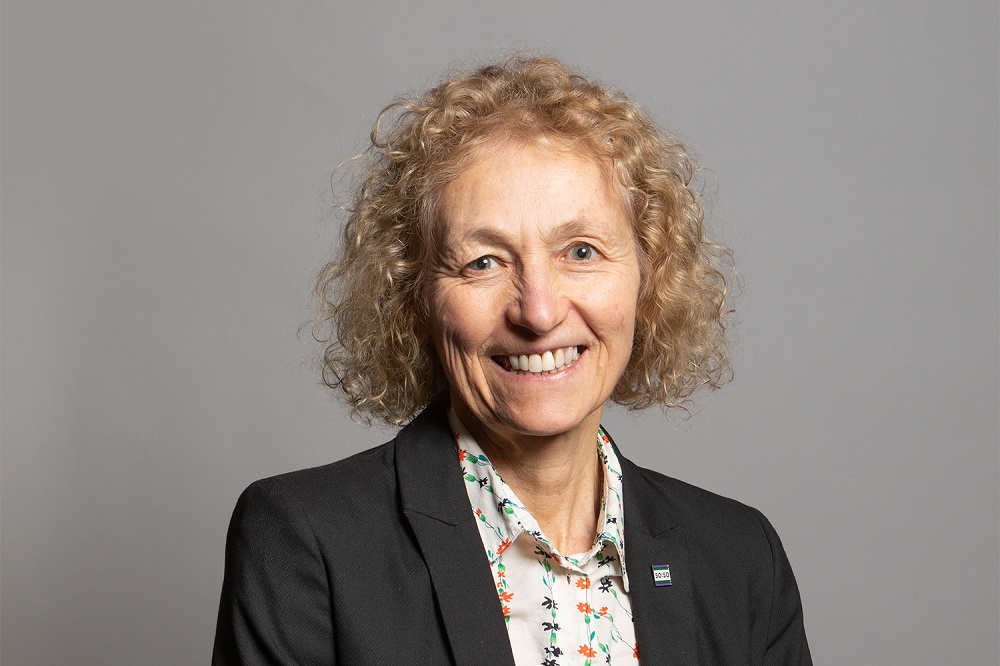 Martin Shipton
A former Shadow Welsh Secretary is expected to be barred from standing as a Labour candidate at the next general election, we have been told.
Christina Rees, the MP for Neath, served in Jeremy Corbyn's Shadow Cabinet for three years until 2020.
Last autumn she was suspended by the Labour Party after allegations were made that she had bullied members of her constituency staff, and she currently sits as an Independent.
An internal party investigation into the allegations is continuing, but sources believe Ms Rees will not be permitted to put her name forward for selection as the Westminster candidate for the new seat of Neath and Swansea East.
The number of MPs elected from Wales is being reduced from 40 to 32.
Under party rules both Ms Rees and Carolyn Harris, the present MP for Swansea East, would be eligible for selection as candidate for the new merged seat.
But if, as expected, Ms Rees is ruled out, the candidacy for Neath and Swansea East will be awarded automatically to Ms Harris.

Bullying claims
Local party members in Neath have claimed that several of Ms Rees' staff had made detailed statements, which they said were backed up with evidence, to Labour headquarters about claims of bullying.
In a statement issued at the time of her suspension, Ms Rees said: "There has been a complaint made against me to the Labour Party, which is under investigation and I am therefore under an administrative suspension until the process is concluded. I'm not aware of the details of the complaint but I am fully cooperating with the investigation."
Ms Rees won the south Wales seat in 2015, taking over from Labour former cabinet minister Peter Hain, who had represented the constituency for 24 years.
She was awarded a black belt in judo at the age of 13 and represented Wales at squash.
Until 1999 she was married to Welsh Secretary Ron Davies, who became the first cabinet minister to resign from Tony Blair's government after what became known as a "moment of madness" when he was mugged at knifepoint at a well known gay meeting place on Clapham Common in London.
The Labour Party's disciplinary procedures are confidential and it will not comment on individual cases.
Unpopular
A senior Labour source in Neath told us: "Christina Rees is deeply unpopular in the constituency and people will not be sorry to see her go.
"There's a strong feeling that she has not been a good representative of the local community and there is a real fear that if she was Labour's candidate in the new seat at the next general election, many party supporters would not vote at all or support other candidates.
"There was an inkling of that last year in the local elections, when Neath Port Talbot was the only council in Wales that Labour lost after previously holding it for decades.
"Since she became an MP in 2015, Christina Rees has had more than 20 different members of staff. That's a high turnover, reflecting the serious concerns of some of those who have worked for her."
In autumn 2021 an unofficial petition of no confidence in Ms Rees was circulating on Facebook.
A prominent member of Neath Labour Party, who spoke at the time on condition they weren't identified, said: "Disenchantment with her is very widespread.
"I've never known a situation when so many people have been so critical of an MP.
"Within the party she's basically dictatorial and insists that you've got to do things her way. She doesn't want to listen to anyone else.
"There have also been lots of complaints about her from members of the public who haven't found satisfaction when they've wanted her to help them.
"They say they've found her rude and unhelpful.
"When I was delivering leaflets for her, someone ran after me and told me to take the leaflet back, saying they didn't want anything to do with 'that woman'."
Hardworking
However a number of local party officials spoke out in support of Ms Rees and a spokesperson for her denied that she was neglecting the constituency, saying: "As the many constituents who have contacted Christina's office since she was first elected can attest, she and her hardworking staff are committed to answering emails, calls and letters from residents of Neath promptly and fully.
"Christina is always happy to engage with local party members and constituents, and welcomes debate with those who may not agree with her. As always, her door is open to those who wish to share feedback and concerns in a constructive and upfront manner."
Ms Harris has also not been without controversy.
In 2018, during a court case, she was accused by a former female colleague of pulling her hair and using homophobic language.
Ms Harris denied the alleged assault but apologised for engaging in "banter".
Her former colleague was acquitted of forgery and fraud.
In 2021 it was reported that Ms Harris had resigned as a parliamentary aide to Sir Keir Starmer amid allegations that she had engaged in gossip about the private lives of Shadow Cabinet members.
We invited both Ms Rees and Ms Harris to comment on the latest situation, but neither chose to do so.
---
Support our Nation today
For the price of a cup of coffee a month you can help us create an independent, not-for-profit, national news service for the people of Wales, by the people of Wales.