News
Neo-Nazi stood for Welsh nationalist party Gwlad at last Senedd election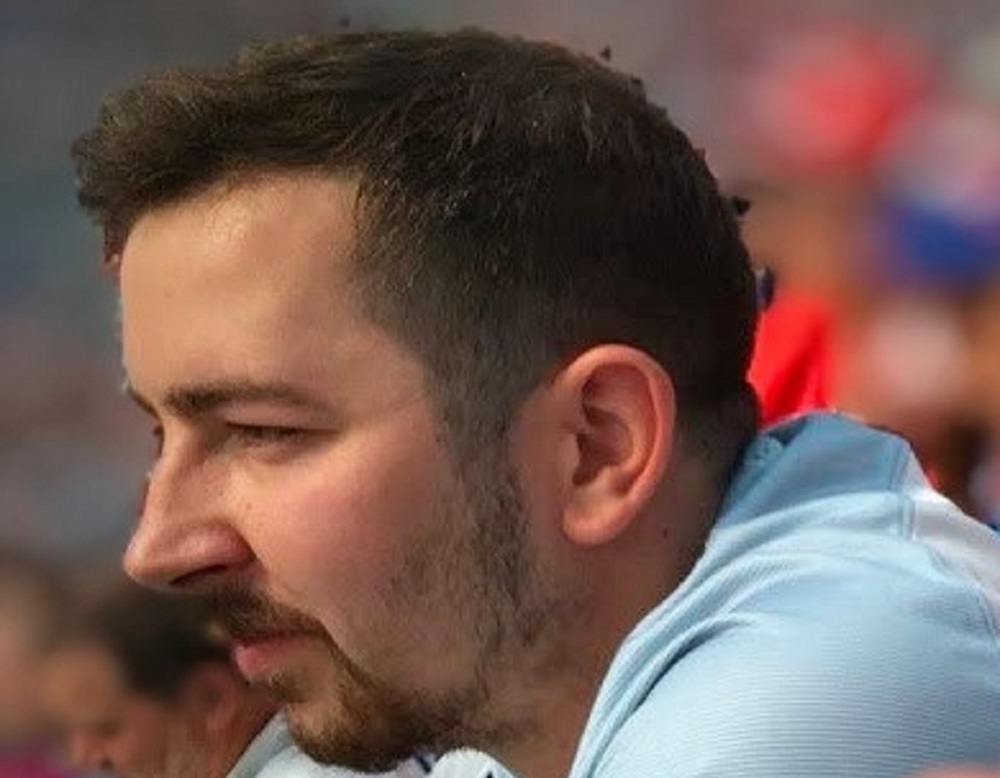 Martin Shipton
The small Welsh nationalist party Gwlad says it had no idea that one of its candidates in the 2021 Senedd election was a Hitler-obsessed anti-Semite who co-hosted a neo-Nazi podcast.
Ryan Williams stood for Gwlad in Torfaen and on the party's South East Wales regional list, campaigning for an independent Wales.
But an investigation by the anti-fascist group Red Flare has unmasked Williams as the activist who uses the alias "Nativist Concern", a leading figure in the fascist party Patriotic Alternative (PA), which has campaigned against asylum seekers in Wales.
As Nativist Concern, he also co-hosted the podcast The Absolute State of Britain (TASOB), which has broadcast extreme racist views.
Williams is a self-proclaimed neo-Nazi and fascist, who claims to have a swastika tattooed on his chest.
His Bitchute channel includes archive footage of Nazi rallies and the Hitler Youth set to music, as well as a video titled "How the Jews destroyed the West". Williams has been involved in PA since the group's inception, participating in the group's flagship "We Were Never Asked" PR stunt and attending PA conferences. Williams has acted as a de facto deputy leader for PA's London group, planning actions and vetting members.
The TASOB podcast has consistently featured explicit racism, misogyny, anti-Semitism, Holocaust denial, veneration of Hitler, and apologism for Nazi atrocities and right-wing terrorism. Of the three hosts, Williams stands out for his rabid anti-Semitism. On the podcast, Williams has referred to the Finsbury Park terrorist, Darren Osborne of Cardiff – jailed for life for murder after ramming his car into a group of Muslims in north London in 2017 – as "Saint Darren"; described Muslims as "parasites"; and claimed that "Hitler was right".

Dropped out
Williams attended a prestigious South London grammar school but dropped out of studying economics at Southampton University in his first year. For a time he lived in a house used as a whites-only enclave by PA's London regional organiser, Nicholas Hill, along with convicted child sex offender James Shand. Shand was jailed in 2016 after a Mold Crown Court heard how he drove from his home in London to Rhyl to have sex with a girl aged 13. But it turned out the girl did not exist – and the teenager he was grooming was in fact a police officer.
Using a now-deleted Twitter account, Williams has bragged about committing attacks on Albanian migrants "on the Old Kent Road".
TASOB describes itself as "Britain's most racist podcast". TASOB is published by US-based neo-Nazi media website The Right Stuff, making it one of the main transnational connections PA has with the recently launched National Justice Party, a new fascist party formed by The Right Stuff.
Among the statements made by Williams on TASOB are:
* "The Jews are very good at manipulating people,"
* "Blacks are shit at ballet… because they don't have the discipline for it."
* "And this is how Jews frame their argument while they slowly destroy our race – the most precious thing we possess… Fascism and its closely associated ideas is what they fear most, and it has all the solutions to our problems.
* "You can bet your bottom dollar that white male terror is going to increase rapidly, because this system has literally stolen their future."
* "We know the fascists were right and their memory is constantly being desecrated."
* "The best plan is probably to create as much chaos as possible so the current system is unsustainable and then just get rid of all these liberals and just say, well, yeah, maybe a couple of countries will leave and when the whole thing collapses and then reform it all under proper fascist leadership."
*"I went to Auschwitz and they showed me a fake gas chamber built after the war."
* "Muslim parasites."
* "It is an absolute necessity to be racist and defend our land."
* "We wouldn't be in the state we're in in Britain if the painter [Hitler] had been victorious."
* "World War 2 is a rubicon we have to cross. It has to be, "Hitler was right". We'd be in a lot better situation if Hitler was more successful."
* "Oswald Mosley was right."
Some of the comments were even more offensive and provocative.
In the 2021 Senedd election, Williams came in eighth and bottom place in Torfaen with 239 votes (1%). He also stood as number three on the Gwlad regional list in South Wales East. Gwlad came ninth with 1841 votes.
His father Laurence Williams also stood for Gwlad, in the Monmouth constituency, where he came 10th and bottom place with 90 votes (0%). Laurence Williams was also on Gwlad's South East Wales regional list as the number two candidate. Both Ryan and Laurence Williams gave addresses in the Old Bexley and Sidcup constituency in outer south east London, at one time the seat represented by former Tory Prime Minister Edward Heath.
England fan
In one of the podcasts Williams announced that he had been a longstanding fan of the England football team, saying: "I've been to multiple football tournaments following England, but now I've retired. I just can't do it any more, supporting like a less than 50% English team."
Also on the podcast he claimed that his dad has had a "12 foot St. George's flag" since he was born, which seems rather unusual for a Welsh nationalist.
Red Flare spokesperson Allan Jones said: "Ryan Williams has lived in London his entire life and followed the English football team abroad multiple times. He doesn't care about the people of Torfaen or Wales, he only stood out of cynical self-interest and to promote his depraved worldview.
"Williams is a pitiful Hitler obsessive with an all consuming victim complex who spends his days instilling hatred in others. He is one of the most extreme neo-Nazi content creators active in the UK, is an apologist for far-right terrorism and has played a key role in promoting fascist party Patriotic Alternative online and by organising their early events in London.
"Williams has relied on anonymity to allow him to promote hatred and conspiracy theories online. It has let him project a grossly exaggerated image of himself which does not match up to the pathetic reality. We hope unmasking him serves as an example to other fascists. You can try to hide who you are but we will reveal your true identity eventually."
Members
Gwlad spokesman Dr Stephen Morris said in a statement: "Thank you for forwarding this [material] on to us.
"It's correct that the individual mentioned stood for us in Torfaen in 2021, but neither he nor his father Laurence – who also stood for us in the Monmouth constituency in that same year – are currently members of Gwlad; nor are we currently in contact with them.
"Our procedure for clearing prospective candidates is that they must be current members of Gwlad at the time of the election, and to become members they are required to state, in writing, that they agree with our Aims, Principles and Constitution and are willing to be bound by them. These include in particular: 'We affirm our commitment to the common good of all citizens of Wales who are loyal to our country and respect our national identity, whatever their ethnic, linguistic, religious or geographical background may be.'
"They must also confirm that they are not a member of any other political party that has a presence in Wales.
"It should be clear that to agree with these statements is incompatible with holding the sorts of views that are typically described as 'neo-Nazi', or specifically those which are ascribed to Ryan Williams in the material you cite. If those were indeed his views at the time, then he misled us.
"As a small organisation, we don't consider it proportionate to conduct detailed investigations of our own into members' backgrounds once they have given us the necessary assurances upon joining. Even so, we have a disciplinary procedure which allows for the expulsion of members whose actions and views are clearly in breach of our principles. We have previously invoked this in the case of a member whom we discovered had been convicted of carrying out a racist attack.
"In the case of Ryan and Laurence Williams, both of them left Gwlad of their own accord before we became aware of any such allegations."
---
Support our Nation today
For the price of a cup of coffee a month you can help us create an independent, not-for-profit, national news service for the people of Wales, by the people of Wales.