News
Neo-nazi worked for Welsh exam body WJEC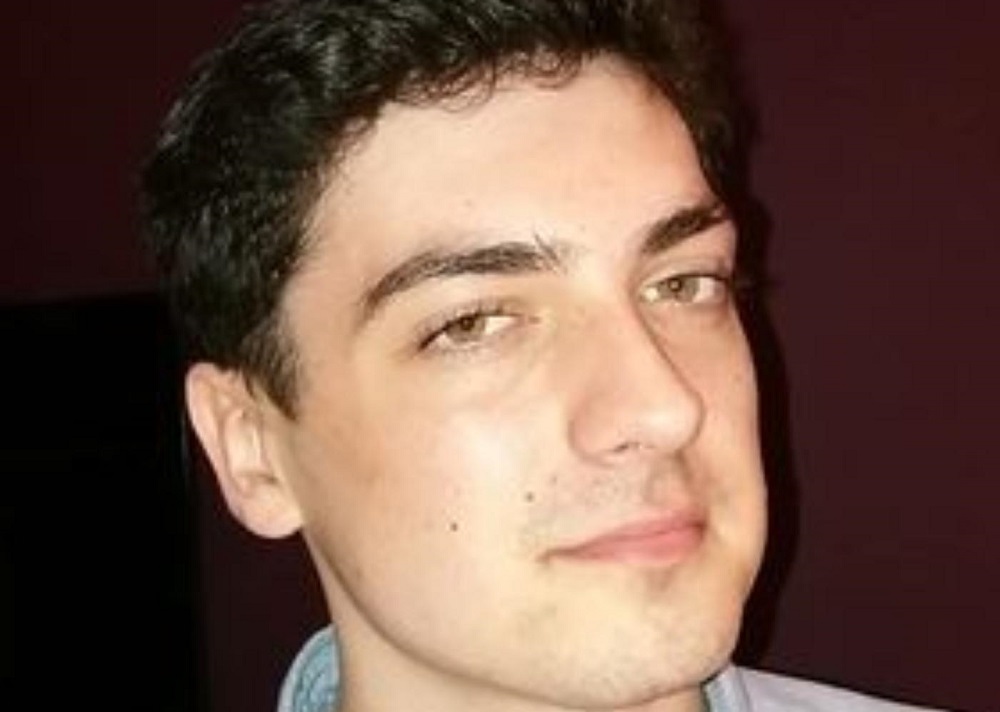 Martin Shipton
A leading member of a party that has been described as "the most dangerous far-right group in Britain" has been working for Wales' schools examination body, we can reveal.
Jerome O'Reilly has worked over the summer as an administrative assistant for the Welsh Joint Education Committee.
But outside of work he has been an organiser for the neo-Nazi Patriotic Alternative (PA) and another group that emerged when PA split called Homeland.
Mr O'Reilly, a former deputy head boy of Radyr Comprehensive School in Cardiff who went on to study at the University of Bath, where he was a member of the skiing club, has been an active protester against asylum seekers being located in Wales.
In March he was at a demonstration against asylum seekers in Llantwit Major, where there were plans to house them. A report posted on the Red Flare website at the time said: "The protest was poorly attended, almost solely by PA activists. Despite drawing on activists from the West Midlands, South East [of England], South West and Yorkshire, PA were heavily outnumbered by counter-protesters.
"During the demonstration, O'Reilly made his first public appearance as PA's Wales regional organiser, ranting about 'an internationalist, Zionist system' over a poor quality loudspeaker."
O'Reilly has been involved with PA since at least July 2021, when he attended PA's national camp at Edaler in the Peak District. He also attended PA's 2022 national camp at Lathkill Dale, also in the Peak District.

White grievance
An in-depth report on PA by the anti-fascist charity Hope Not Hate states: "The group has adopted demographic change as its key issue, hoping to cut through to the British public by playing on a sense of white grievance, presenting white Brits as second-class citizens who are being 'replaced' by immigrants.
" … While only hinted at in its public literature, PA's core ideology is the 'White Genocide' conspiracy theory, which alleges that Jews are orchestrating a demographic shift as part of a sustained campaign to weaken 'indigenous' Brits in order to better control them.
"According to [PA leader Mark] Collett and his comrades, Jewish (or Jewish-controlled) subversives embedded in British institutions are encouraging immigration and miscegenation, and also promoting feminism, LGBTQ+ rights and other progressive causes to divide white communities and to lower white birth rates.
"This narrative can be a powerful propaganda tool because it provides an all-encompassing worldview through which issues as wide-ranging as the economy, politics, media, race relations and historical events, down to personal unemployment, lack of relationships and social media bans can be 'explained' (ie.blamed on Jews).
"PA's official 'solution' to this supposed replacement is to encourage voluntary repatriation for 'those of immigrant descent who have obtained British passports', and a 'complete halt to all immigration unless under exceptional circumstances', by which they mean 'people with a shared ethnic and cultural background who can prove British ancestry'.
"As extreme as the above policies are, they obscure the true inhumanity of PA's ideology. Collett has recommended Hitler's Mein Kampf to his audience, and PA's online chat groups are awash with Holocaust denial, noxious racial characterisations and many other forms of hateful content. The group anticipates the collapse of the 'anti-white' status quo and in its stead hopes to establish a deeply patriarchal, homophobic, racist and punitive state that, if it ever came to fruition, would ruthlessly target those at the margins of society."
Dangerous 
The Homeland party, to which Mr O'Reilly has now shifted his allegiance, has been said by Red Flare to represent "a distillation of PA's most dangerous elements into something harder, more serious and better organised. Those who have defected from PA include competent neo-Nazi organisers with experience of running PA on the ground in their regions while Collett and [deputy leader Laura] Melia were live-streaming from their homes." The party is also described by Red Flare as "the most dangerous far-right group in Britain".
Homeland held its first meeting on April 20 this year, celebrated by neo-Nazis as Adolf Hitler's birthday.
Mr O'Reilly makes an appearance on a Homeland Party podcast on YouTube in which he expresses sympathy for a racist activist from Pembrokeshire known as Sven Longshanks who was jailed for two and a half years for inciting racial hatred. On the podcast Mr O'Reilly, who attended the trial at Swansea Crown Court, said Longshanks – real name James Allchurch – could have got his message across more effectively by using less inflammatory language. Allchurch is a self-proclaimed white supremacist who supports Adolf Hitler.
Win power
In an article written for Homeland's website, Mr O'Reilly berated those who weren't prepared to put in the work needed to win power in Britain. He wrote: "The Homeland Party has a plan to take back our country mind by mind, street by street, council by council, until our movement cannot be ignored by the system.
"The voters are there for the taking; 22,000 dissatisfied voters in Selby and Ainsty [the drop in the Tory vote in the seat between the general election in 2019 and the by-election in July] are crying out for a real party and we cannot let them down. If the effort of winning true political power is too much, it is time that you log off, so the rest of us can get on with it."
Following a tip-off about Mr O'Reilly's employment by the Welsh Joint Education Committee, we contacted the body to ask whether they were comfortable employing someone connected to neo-Nazi groups.
A spokesperson for the WJEC said: "The individual concerned was a temporary member of staff during the summer and is no longer employed by WJEC."
Community politics
Mr O'Reilly denied that he had ever been a neo-Nazi. He said: "This is an abhorrent slur against my character. Since I became politically active I have focused exclusively on community politics and I have never engaged in any form of extremism."
"The Homeland Party is a nationalist political party with members on local government councils in England and Scotland; we stand up for the interests of local people. These extremist far-left groups consider the Homeland Party dangerous because we do not entertain the cranks and oddballs who are easy to discredit and instead encourage patriots to adhere to sensible and serious community politics.
"For this reason, I have moved across to the Homeland Party. We seek to give a voice to local communities currently ignored by the establishment parties.
"The same discredited source peddles the 20th April lie. We began organising informally on the 19th of April, held a meeting on the 19th and more for several nights afterwards and were formally constituted on the 8th of May. This is the anniversary of VE Day!"
---
Support our Nation today
For the price of a cup of coffee a month you can help us create an independent, not-for-profit, national news service for the people of Wales, by the people of Wales.