News
New anti-strikes law will 'poison' industrial relations, UK ministers warned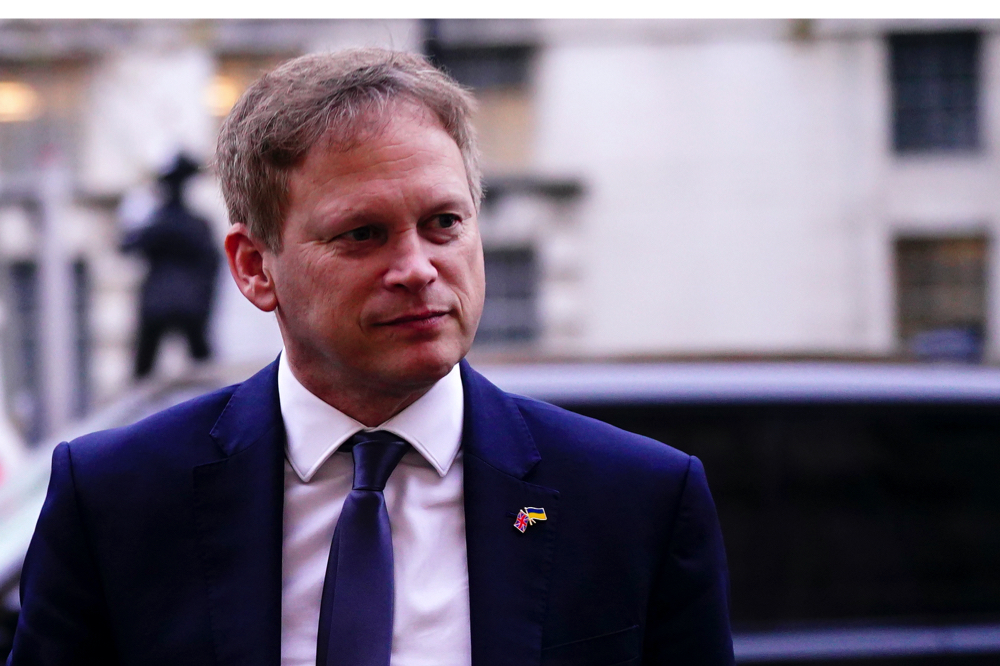 New laws requiring minimum levels of service from ambulance staff, firefighters and railway workers during industrial action risk triggering a fresh clash with the unions, UK ministers have been warned.
Business Secretary Grant Shapps has claimed the new legislation, being introduced in the Commons on Tuesday, is a "common-sense" response to the wave of industrial unrest.
But unions warned it could see key workers facing the sack if they exercise their right to strike, and that if it becomes law it could "poison industrial relations" and lead to more walkouts.
Mr Shapps said the new Bill would end the "postcode lottery" seen during the ambulance strike, when differing levels of service were agreed by striking unions with local NHS organisations.
"I don't think any civilised society should have a situation where we can't get agreement to, for example, have an ambulance turn up on a strike day for the most serious of all types of ailments," he told Times Radio.
On Sky News, Mr Shapps said: "The problem we had in the recent strikes was that the Royal College of Nursing – that's the nurses – did make that agreement at the national level so there was a guarantee.
"Unfortunately, the ambulance unions didn't do that last time round, so there was a sort of regional postcode lottery. That's the thing we want to avoid.
"That's why today I'll introduce minimum safety levels and service levels for key public services to make sure that we don't end up in a situation where people's lives are at risk, while still respecting the right to withdraw labour and strike."
He played down the prospect of union members being sacked for refusing to work in line with the new law and insisted the Government is prepared for the legislation to be challenged in the courts.

Forever strikes
Mr Shapps also said the Government wants to end "forever strikes" on the rail network and argued that new anti-strike legislation would bring the UK "into line" with other European countries.
"Everyone knows we want to bring these strikes, which in some cases, railways for example, seem to have turned into sort of forever strikes," he said.
"We want to bring this to a close and the Government is bending over backwards to do that."
An impact assessment prepared by officials for earlier legislation aimed at imposing minimum service levels on the rail network warned that it risks a "potential increase in strike action".
Mr Shapps said "I don't think that's likely" and said he hopes the legislation would not have to be used.
But Trades Union Congress general secretary Paul Nowak warned the legislation would risk further strikes.
"This legislation would mean that, when workers democratically vote to strike, they can be forced to work and sacked if they don't comply. That's undemocratic, unworkable, and almost certainly illegal," he said.
"Let's be clear: if passed, this Bill will prolong disputes and poison industrial relations – leading to more frequent strikes."
Fire Brigades Union general secretary Matt Wrack said: "This is an attack on all workers – including key workers, who kept our public services going during the pandemic.
"It's an attack on Britain's Covid heroes and on all workers. We need a mass movement of resistance to this authoritarian attack."
Dangerous gimmick
Unite general secretary Sharon Graham said: "This Bill is another dangerous gimmick from a Government that should be negotiating to resolve the current crisis they have caused."
The introduction of the Strikes (Minimum Service Levels) Bill comes a day after transport, health and education unions held a series of crisis meetings with Westminster ministers.
Health Secretary Steve Barclay is considering backdating next year's NHS staff pay increase as part of efforts to prevent further strikes, a union involved in the talks claimed.
Mr Barclay used a meeting with health unions on Monday to suggest that improvements in efficiency and productivity within the health service could "unlock additional funding" to lead to an increased offer for the 2023/24 pay settlement in the spring.
Sara Gorton, head of health at Unison, said there had been an "acknowledgement" from the Health Secretary during the talks that avoiding strikes over next year's pay settlement would "involve a reach-back" into the current pay year.
It raises the prospect that the pay deal for 2023/24, which is due to be agreed in time for April, could be backdated and applied to the final quarter of the 2022/23 financial year.
The unions also raised the prospect of a one-off payment to ease the cost-of-living burden.
The GMB union said a strike by ambulance workers will still go ahead on Wednesday unless a "significant" pay offer is made by the Government.
National secretary Rachel Harrison told BBC Breakfast: "Yesterday was a real shift, because there was that willingness from the Secretary of State and from his team to listen to us, to talk to us about pay for next year specifically, but unfortunately the meeting wasn't progressive enough for us to be able to suspend the strike action tomorrow because no offer has yet still been made."
Meanwhile, primary schools around Scotland have closed after last-ditch talks failed to prevent strike action, with secondary school staff set to walk out on Wednesday.
---
Support our Nation today
For the price of a cup of coffee a month you can help us create an independent, not-for-profit, national news service for the people of Wales, by the people of Wales.