News
New campaign aims to make Wales world's safest nation for women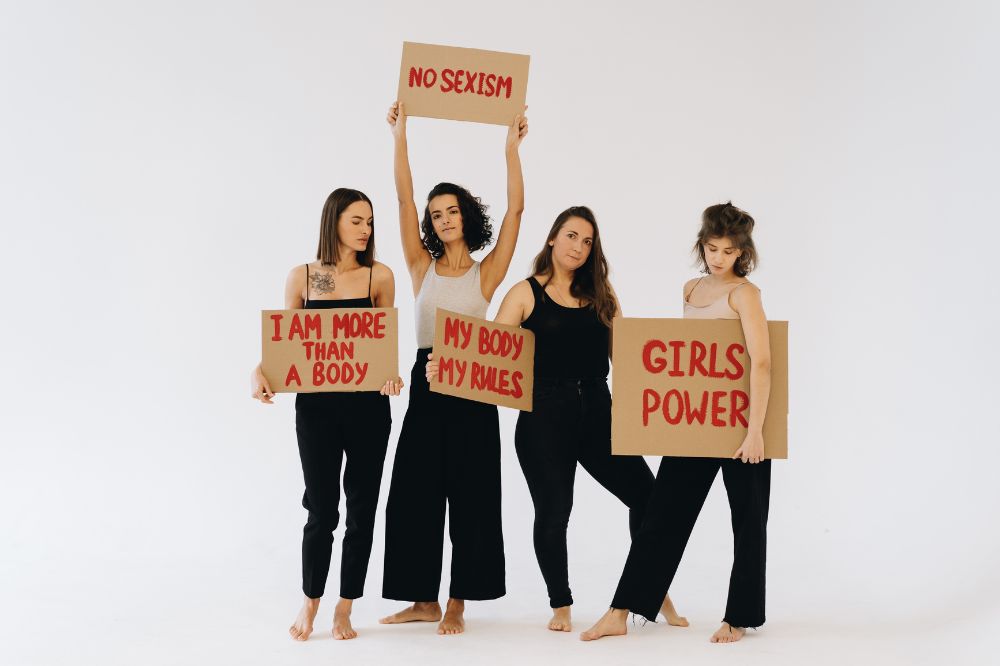 The Welsh Government is launching a major new campaign encouraging young men to reflect on their own behaviours when it comes to violence against women and domestic abuse.
The 'Sound' campaign will target men aged 18-34 with engaging and informative content around healthy relationships across social media, podcasts, TV and streaming channels to counteract a narrative shared by some social media influencers promoting 'ultra-masculine' views.

Abuse
It comes as new Welsh Government research shows 64% of Welsh men underestimate how many women are subject to abuse.
39% of men interviewed said efforts to achieve women's equality had led to discrimination against men – reflecting a worrying shift in attitudes perpetuated by the rise of high-influence misogynists in the public domain.
The polarisation in attitudes and beliefs was most acute amongst young men (18- 24). The clear divide between those who consider traditional masculinity to be under threat and those who identify as feminists highlights the urgent need to facilitate reasoned non-judgemental conversation amongst this demographic.
Developed with men from a variety of backgrounds across Wales, the campaign has been informed by perpetrators and survivors of abuse, ensuring all content is appropriate to those with direct experience of Violence against Women, Domestic Abuse and Sexual Violence (VAWDASV).
Not only will the campaign address misogynistic beliefs and tackle stereotypes but it will also encourage young men to learn about gender-based violence in three distinct ways.
Sound It Out will encourage men to have conversations with male peers, sounding out problematic behaviours and personal concerns.
Sound Advice will give trusted insights on what a healthy relationship looks and feels like.
Be Sound As will encourage men to support friends, listen if they want to open up and also challenge them when needed.
Matthew Pugh is the Post-16 Education, Training & Skills Manager at Cardiff City FC Community Foundation.
Young men on the Community Foundation's Further Education programme have been involved in the development of the campaign.
He said: "Working with young men day in, day out, I really see the need for this type of campaign – it's particularly vital for the boys on our courses who are just heading into adulthood.
"There is an obvious gap when it comes to talking about healthy relationships amongst young men. For the students that have helped develop the campaign, I can see that they have learnt and grown already through their involvement."
St Joseph's Amateur boxing gym in Newport have also taken part, filming a conversation between coaches and members about their perceptions of masculinity and how it impacts their relationships.

Listening
Farrell Rafferty, 25, Pill, Newport has been involved in the campaign.
He said: "I would never talk about my day to day problems with my partner, because in my eyes, I need to be seen as the carer in the relationship. This project has shown me that maybe my opinion isn't always the way forward, or the only
one.
"It's all about listening to other people, taking it what they say. Being involved has made me realise that maybe I don't need to be so strong headed and can talk to others."
Minister for Social Justice Jane Hutt said: "We want to make Wales the safest place for women to live fear free. Our Violence against Women, Domestic Abuse and Sexual Violence (VAWDASV)
"Strategy sets out how we will end the abhorrent abuse women face. Early intervention and prevention are vital to our plans. We must educate young men and boys about healthy relationships and ensure that we're putting the
responsibility on them to stop violence against women and girls.
"That's why I'm so pleased that this campaign has been constructed alongside the very same audience we're targeting.
"Sound is there to initiate self-reflection by drawing attention to harmful behaviours such as love bombing, gaslighting and coercive control – helping men to recognise these behaviours in themselves and others, to get trusted, sound advice on how to address them."
---
Support our Nation today
For the price of a cup of coffee a month you can help us create an independent, not-for-profit, national news service for the people of Wales, by the people of Wales.