News
New funding round announced for peatland restoration projects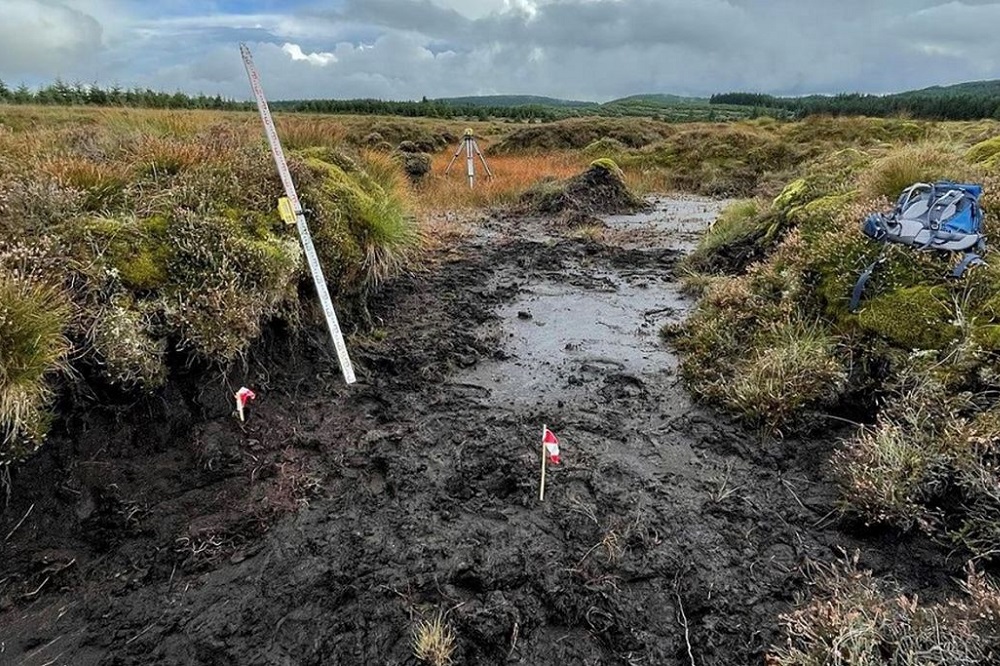 A new round of Development Grants offering funding for peatland restoration projects in Wales has opened.
Grants of between £10,000 and £30,000 are being made available to support "shovel-ready" projects.
Peatlands, also known as bogs, mires or moors, can have a big impact on human-induced climate change if managed properly, while also reversing biodiversity decline.
They are important ecosystems that provide a number of benefits, including carbon storage and water filtration. They also play an important role in flood control and erosion prevention. However, peatlands are under threat from a number of factors, including drainage, fire, and climate change.
Peatland has the potential to store 30% of soil-based carbon, however it is estimated that that 90% of Welsh peatlands in a damaged condition and emits greenhouse gases.
The new round of Development Grant is to fund the preparations needed to deliver peatland restoration.
The applications will be required to detail site-specific measures identified to prepare a restoration plan; these could include peat, hydrology and habitat surveys, consents and community consultation, and other preparations.

Start-up
Mannon Lewis who leads on the National Peatland Action Programme said: "This start-up Development Grant aims to encourage landowners to understand their peatland and develop a plan so that they're shovel-ready for restoration.
"Successful applicants will show how the funding will develop an actionable peatland restoration plan. Once the restoration plan is in place, options to progress to restoration action include our follow-on competitive Delivery Grant (£50K-£250K)."
The funding pot for this third round of Development Grants totals £100,000 and free guidance webinars, held on 27 October, will be available for potential applicants. Access to the Development Grants application process is through the National Peatland Action Programme webpage.
Climate Change Minister, Julie James added: "We've seen increasing rates of peatland restoration in recent years, but there is still so much we need to do for us to accelerate restoration. It's our greatest terrestrial carbon sink and by funding Project Development Grants, we are taking an important step to accelerate restoration efforts.
"This is a long-term endeavour. Preparing now, will help us build capacity to go further, faster in the future. I encourage those with peatland to apply for this funding, as healthy peatlands help protect against the climate emergency."
The Development Grant is part of the National Peatland Action Programme's more extensive peatland restoration action funded by Welsh Government to the value of over £2.5 million over the next two years. The programme also allocates Delivery Grants and strategic delivery funding to key partners such as the national parks, Areas of Outstanding Natural Beauty (AONBs) and conservation agencies across Wales.
Access to the Development Grants application process is through the National Peatland Action Programme webpage.
---
Support our Nation today
For the price of a cup of coffee a month you can help us create an independent, not-for-profit, national news service for the people of Wales, by the people of Wales.