News
New hope for miscarriage of justice victim as Rishi Sunak examines 'unfair' rule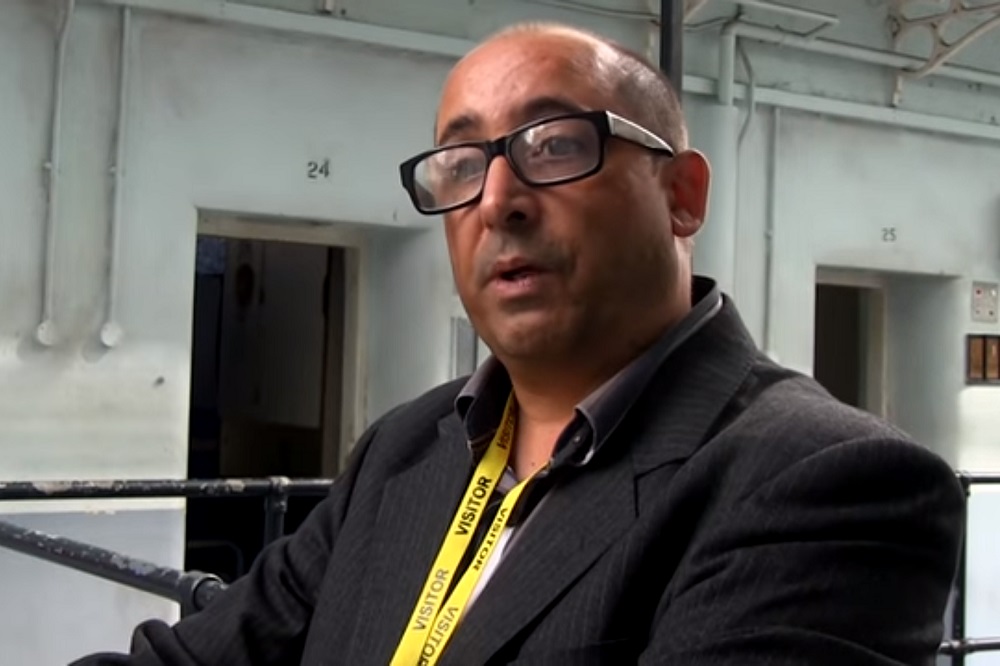 Martin Shipton
A Welshman who was wrongly jailed for a murder he didn't commit is hopeful of receiving further compensation after reports that Prime Minister Rishi Sunak is sympathetic to scrapping a controversial "bed and board" rule that has penalised miscarriage of justice victims for decades.
Michael O'Brien and two other men were wrongly convicted of killing Cardiff newsagent Phillip Saunders in 1987, and spent 11 years in jail. They became known as the Cardiff Newsagent Three and had their convictions quashed following a lengthy public and media campaign that drew attention to police misconduct in the handling of the case.
After his vindication and release, Mr O'Brien was awarded £650,000 in compensation for the time he spent in prison. But Lord Brennan, an independent assessor, decided that £37,000 should be deducted from the amount he received to account for the living costs like rent and food he would have had to pay for if he hadn't been jailed.
Mr O'Brien challenged the decision in the High Court and his legal team succeeded in overturning the decision. But the UK Government won in the Court of Appeal and Mr O'Brien withdrew his application for the case to go to the House of Lords – at the time the highest court in the UK – after being told that he was likely to be ordered to pay costs of around £140,000 if he lost again.
Mr O'Brien believed the process used to assess compensation might breach the right to a fair hearing under the Human Rights convention.
His lawyers, Hickman & Rose, argued the board and lodging deduction "not only (added) insult to injury, but is forbidden under UK law".
Mr O'Brien said at the time: "I didn't choose to be stuck in jail so that I could save a few quid."
He claimed the secrecy of the awards hid inconsistencies in the amounts given to different individuals.

Adequate compensation
In March 2003, Mr O'Brien's lawyers argued at the High Court in London there was "no realistic way for an applicant to assess meaningfully" whether he or she had received "fair or adequate compensation".
Barrister Robin Tam, representing Lord Brennan, the claims assessor, defended the bed and board charge. If someone were earning "at liberty", he said, they would have to spend money on living expenses. "To put him in the position he would have been in had the miscarriage of justice not occurred, one must deduct the living expenses," he said.
Mr O'Brien described the charge at the time as "the final insult" and said: "They have as much public money to use as they want on these cases. I can't afford to waste what I have. My money wasn't a lottery win, it was for serving time for something I didn't do. I can't lose it."
Having abandoned his legal battle, Mr O'Brien resigned himself to having lost the "bed and board" money permanently. But the issue came back into the news in July when the rape conviction of Andrew Malkinson, who spent 17 years in jail, was quashed after forensic tests proved that another man was the perpetrator.
When the issue of compensating Mr Malkinson for his wrongful imprisonment was raised, it was suggested that he would have a "bed and board" payment deducted.
Unfair
However, Mr Sunak has been said to hold the view that those who have been wrongly convicted should not have to pay living expenses for the time they spend in jail, on the basis that the practice is unfair.
His press secretary told journalists: "In principle, for someone who has been wrongfully convicted, it doesn't seem fair that they would have to repay or reimburse costs."
Asked why the Prime Minister had not considered changing the rules, the press secretary added: "It's not something that he has necessarily come across. It's part of a brief that he has never been leading on. But he has been speaking with the Home Office and others in government to establish the facts and to make sure the approach is right and fair."
Former Justice Secretary Robert Buckland described Mr Malkinson's case as "egregious" and suggested he should get special consideration.
"What happened to Mr Malkinson is a dreadful set of circumstances and it doesn't sound right that he'd have to pay for bed and boarding costs," he said, adding: "I trust the Justice Secretary [Alex Chalk] will assess the whole system, before making reform on a case-by-case basis."
Mr O'Brien told us: "Hickman Rose are representing me again and we are waiting to see what happens in light of the Andrew Malkinson case.
"I'm hopeful that I'll get compensation for the bed and board payment that was taken off me. It wouldn't be fair to compensate some miscarriage of justice victims and not others. If the government did that, it would be discrimination and could be challenged in court."
A spokeswoman for the Ministry of Justice said discussions about the issue were ongoing in Whitehall.
---
Support our Nation today
For the price of a cup of coffee a month you can help us create an independent, not-for-profit, national news service for the people of Wales, by the people of Wales.