News
New laws could tackle jet ski misuse off the Welsh coast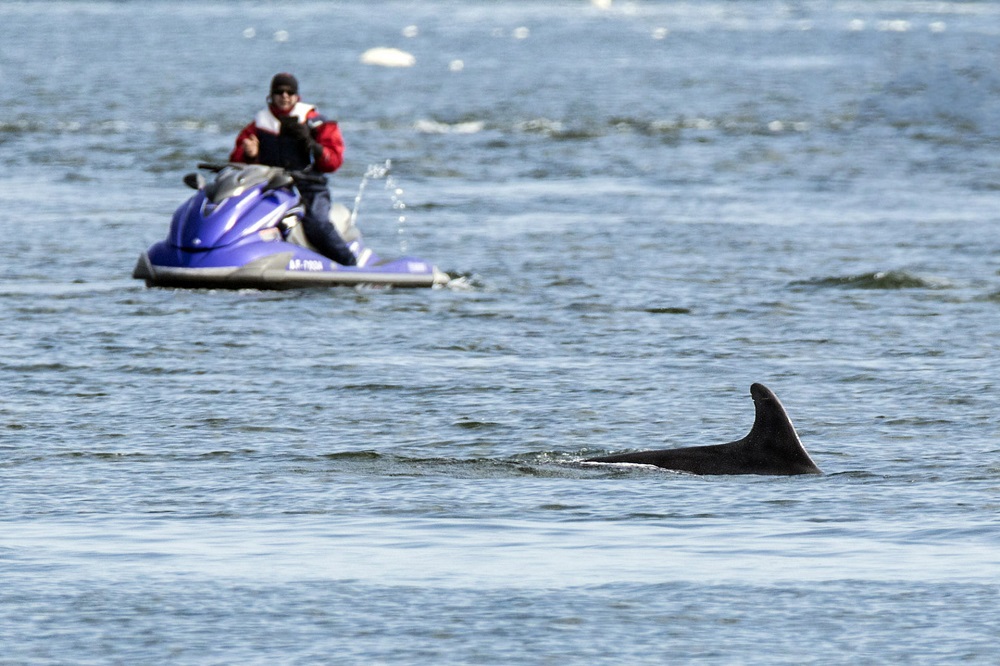 Dale Spridgeon, local democracy reporter
New laws are coming into force clamping down on the 'dangerous misuse' of jet skis which have long plagued the Welsh coastline.
The new legislation which comes in on March 31, will give the Maritime and Coastguard Agency more powers.
For those who cause accidents involving loss of life, new offences could be used to better prosecute perpetrators alongside wider manslaughter charges.
The agency described "a boom" in the watercraft industry during the pandemic with the number, size, power and availability of jet skis increasing.
But their misuse in north Wales has resulted in deaths, damage to wildlife, including dolphins and sea birds, and rising complaints.
In May 2022, Anglesey Council warned it would take "a zero-tolerance" approach to anyone caught deliberately disturbing sensitive wildlife habitats.
It followed footage of jet skiers ploughing through sea bird colonies in a wildlife reserve off the North Wales coast.

Havoc
Five people were filmed "causing havoc" as they skimmed over the sea off Puffin Island.
A similar incident occurred in July 2021, when jet skiers were photographed riding through rafts of wildlife near South Stack.
In August, 2020, a woman died after a jet ski collided with a rigid inflatable boat on the Menai Strait.
The Menai Strait falls within the Arfon MP Hywell Williams's constituency, who has long campaigned on the issue.
He introduced a Bill in Parliament in 2020 ,which sought to regulate jet ski use by bringing in a UK-wide licencing system.
MP Liz Saville Roberts, whose constituency includes the Llŷn Peninsula. also popular with jet skiers, has also campaigned.
The new laws mean anyone riding a jet ski recklessly or causing harm to others could face up to two years in prison, and an unlimited fine.
Cautious welcome
Mr Williams "cautiously welcomed" the legislation announced last week (January 18) and is repeating his calls for a UK-wide licensing system and training programme.
The threat of punishment he feared was "not enough."
"It is currently possible for anyone, even a child as young as 12, to drive a jet ski," he said.
"A jet ski driver does not need a licence – unlike in most other EU countries and beyond, which have a strict licensing system in place.
"We've seen a significant rise in the level of complaints about the misuse of jet skis along coastal communities in Gwynedd, including the harassing of local sea life, dolphins and sea birds, not to mention the personal tragedies.
"Whilst the announcement of new, statutory powers to deal with irresponsible jet ski users is a step in the right direction, it fails to address the crux of the matter – that anyone can still drive a jet ski without requiring any training or a license.
"Rather than bringing in preventative measures, this legislation treats the symptoms and not the cause.
"The Bill I introduced in Parliament in 2020 sought to redress this inconsistency."
He added "More comprehensive legislation is needed to ensure similar arrangements are introduced in Wales and the rest of the UK."
Maritime Minister Baroness Vere said the new law would give the Maritime and Coastguard Agency "greater power to prosecute those responsible for causing accidents or entirely avoidable tragedies."
Adding "We'll continue working to ensure our country's coasts and waters are safe for everyone."
---
Support our Nation today
For the price of a cup of coffee a month you can help us create an independent, not-for-profit, national news service for the people of Wales, by the people of Wales.