News
New podcast uncovers reality of working as a woman in the gaming industry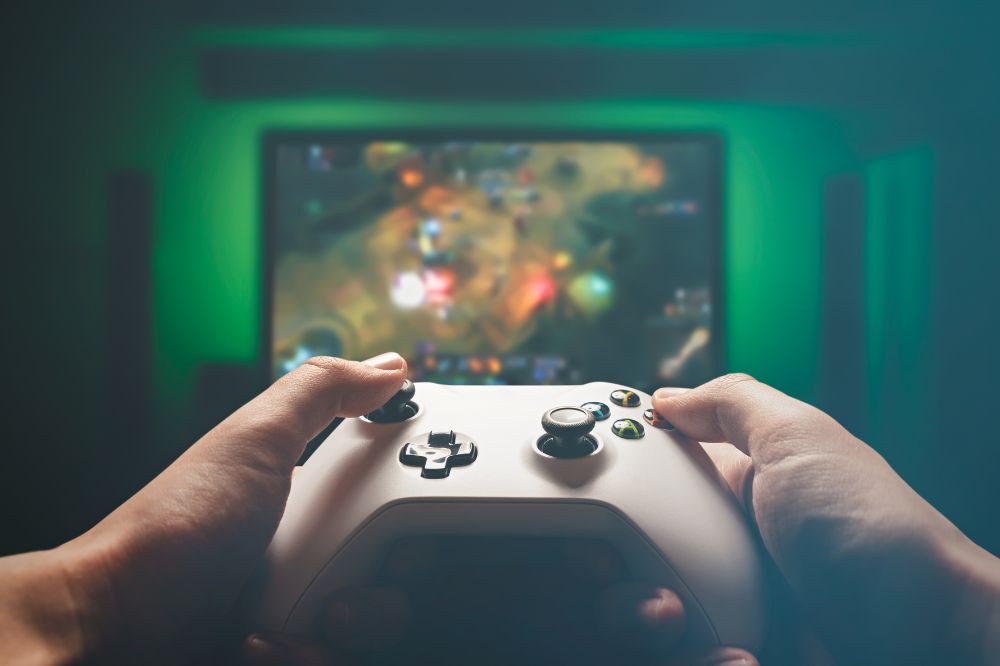 A new podcast will uncover the realties of working as a woman in the gaming industry.
Multi award-winning gaming presenter and online content creator, Hollie Bennett is one of the most globally- respected and experienced professionals in her industry.
She's worked for gaming giants like Bandai Namco, Sony and CD PROJEKT RED, and her input into the Playstation 'Access' YouTube channel helped it gain over 1.7m subscribers.
In a new podcast Hollie explains her own experiences of the impact of misogyny on women working in gaming and digital content creation.
Hollie, who is originally from Crickhowell in south Wales, explains that in an industry where 70% of employees are male, and 60% of the audience is also male, female professionals have to make considerations beyond that of their male counterparts.
She said: "When I joined PlayStation one of my male colleagues said to me, it's a tough job for all of us, but you're the only one who also has to wade through a sea of misogyny to do it, so you've got this other level on top, which you're only getting because of your gender.
"If I knew I was on camera on a particular day, getting dressed in the morning would take twice as long, because if I wore the wrong thing on screen, the [gaming] content that me and the team had worked together on, was overshadowed by how tight my t-shirt was, all the comments would be about my breasts or legs, and that was so frustrating and upsetting.
"I couldn't make mistakes, I couldn't get it wrong. I had to be flawless in a way that my male counterparts would be forgiven. I couldn't afford to make mistakes because people would ask, why is she here."

Misogyny
Hollie shares this, and other experiences, in episode one of 'Sound Proof' a new podcast which looks at misogyny and toxic masculinity through the guise of the gaming and digital sphere.
It forms part of the wider Sound campaign, launched by the Welsh Government in July, which aims to tackle gender based violence by involving young men in solutions based conversations.
The podcast is presented by another veteran of the gaming world, Gav Murphy.
Gav, a fluent Welsh speaker from Caerphilly, is an award-winning games and features producer who launched RKG, an independent production company in 2019.
Of the podcast, and the wider Sound campaign, Gav said: "I jumped at the chance to get involved with this project because I don't think enough work is being done to speak to young men about their behaviours in a constructive way.
"This isn't about chastising and having a go at fellas, it's about having meaningful conversations about how men can behave better towards women.
"I hope men listen to the podcast because what we're trying to get across in the episodes is that having these difficult conversations with your friends when you identify bad behaviour doesn't have to be massively confrontational or friendship-ending.
"When I've called out friends' behaviour or been called out myself, I've taken it as an opportunity to not to avoid having these difficult conversations.
Other guests include online content creator Jess Davies, and gaming presenter Shay Thompson.
The podcast is available across all major podcast platforms, including Spotify and Apple podcasts.
---
Support our Nation today
For the price of a cup of coffee a month you can help us create an independent, not-for-profit, national news service for the people of Wales, by the people of Wales.