News
New research finds starting 'big school' is more challenging for children living in poverty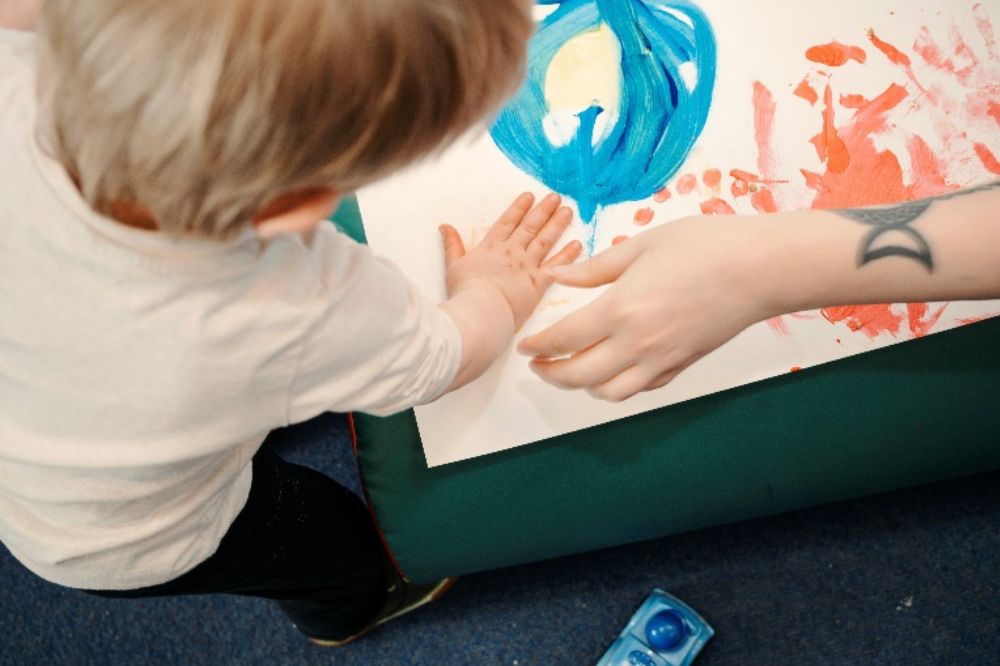 Research by a Welsh charity has found that young children need to start 'big school' happy and confident, particularly those living in areas of high deprivation in Wales.
The research by Save the Children Cymru found that for children and families living in poverty, starting 'big school' is a transition that can be even more challenging.
The charity has warned that living in poverty can negatively impact children's cognitive, social-behavioural, and health outcomes. In turn, a lack of money makes it much harder for parents to support their children.
Save the Children Cymru's 'Starting Strong' project took place over a year during a time when the impact of the pandemic was still felt by families and when the early stages of the cost-of-living crisis was becoming a reality.
The aim was to help young children adapt to the big change of starting school and make sure that they and their families had the right support around them at the critical point in their lives.
In a series of workshops, children were asked what it feels like to start primary school through activities such as group discussions, games and drawings.
Overall, children's responses emphasised that this is a significant event in their young lives, with most feeling excited, sad or nervous or all these emotions.
They wanted to know everything about the place and its routines and rules and about the other children they'd be meeting. They were also keen for teachers to know about their likes and dislikes.
One young child said: "I was a bit nervous …because I was scared of the other children…I feel happy now because I've meeted all my friends."
The research carried out with parents revealed that practical support and information go a long way in helping them prepare their children about what to expect.
The effects of the Covid-19 pandemic also had a big impact on how children and families experienced the transition into primary school and may continue to do so, and highlighted that an on-going conversation between pre-schools, schools, parents, and children is essential.
Taylor, from Neath, whose son took part in the 'Starting Strong' project last September said: "Before my child started school, we had a few transition classes and this was helpful as we came in and got shown around the nursery and yard.
"We also got to meet all the teachers and had a good summary of what a day in nursery looks like and were given a map of the school and photos and all information we needed for him to start.
"This helped my child a lot as he was worried about leaving Mam for the first time. My boy now loves school and enjoys Family Room once a month."

Communication
Save the Children Cymru found that the need for a consistent communication to build trust and foster positive relationships was also echoed by schools which took part in the project.
Tammi Williams works as a Family Engagement Officer (FEO) in Coedffranc Primary School in Neath Port Talbot.
She runs various pre-school groups working with children aged from 0-5 and connects the wider community to support and ease the transition process for children and parents.
She said: "By running different groups from baby massage, baby sensory, early speech and language classes, the weekly HENRY group which supports parents with health and nutrition, and various playgroups we are able to build relationships.
"We also try to help parents struggling with the rise in the cost of living by running a weekly school uniform swap shop and have established links with the local foodbank, health visitors, the local Flying Start settings and we have a family room on site.
"It's all about a whole community effort with the best interest of the child central to everything we do. And there's nothing better than seeing children I've met since they were tiny babies starting school happy and confident."
The Welsh Government has indicated that engagement of parents and communities in early years learning will be a focus in the Children and Young People's Plan and through schemes such as the Communities Focused Schools, the Flying Start programme and the framework in The New Curriculum for Wales.
But the charity has called for a more co-ordinated approach and simplified systems to help all children start strong in school.
Melanie Simmonds, head of Save the Children Cymru said: "What children told us as part of this 'Starting Strong' project will hopefully help shape the interventions that schools and policy-makers design and deliver to help children prepare for this big step in their lives.
"We know that when all these people work in partnership, they can mitigate the impact of poverty and give children the best chance in life."
---
Support our Nation today
For the price of a cup of coffee a month you can help us create an independent, not-for-profit, national news service for the people of Wales, by the people of Wales.