News
New sensory room opened in memory of Bangor City legend Cid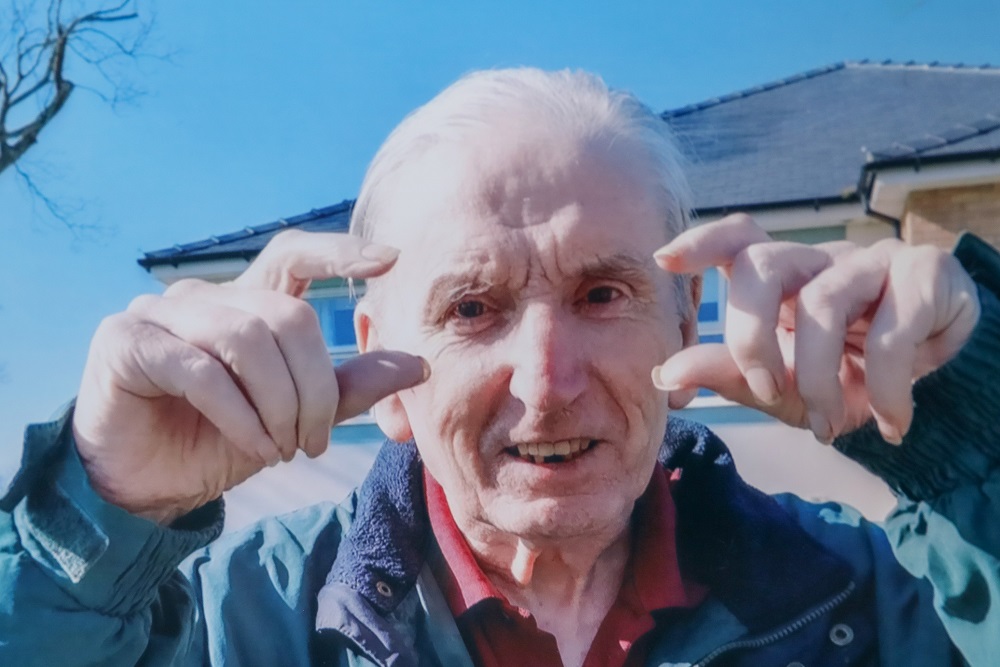 A sensory room has been opened at a care home in memory of a much-loved former Bangor City football legend and retired teacher.
After being diagnosed with Parkinson's disease and dementia, Cedric 'Cid' Pritchard spent the last 18 months of his life at Pendine Park's Bryn Seiont Newydd Care Home on the outskirts of Caernarfon.
In his younger days Cid was a highly talented all-round sportsman who captained Bangor City during their glory days at Farrar Road, as well as skippering the city's cricket team and being an excellent golfer.
Off the sports field he was a primary school teacher for many years at Menai Bridge, specialising in teaching PE.
Following his death aged 77 in May last year, his brothers, Tim and Steve, launched a fundraising campaign as a way of thanking the care homes which looked after him when his health declined.
With the support of Cid's son Gwyn, they organised a well-attended charity golf tournament at Anglesey Golf Club in Rhosneigr.
Tim said: "We were amazed at the support it received. It attracted 120 competitors and many donations of prizes. We also held a fund-raising auction. The response was overwhelming and we managed to raise £5,000."
The success of the tournament was testament to the popularity of Cid who lived in the Anglesey village of Gwalchmai for many years.

Bryn Fôn
Among those who supported the fundraising was popular actor, singer and TV star Bryn Fôn, who first met Cid in college and was a family friend for 50 years.
According to Bryn, whose record company, Label Abel, sponsored the prizes at the golf tournament, Cid was a great role model who has been sadly missed.
He said: "I first met him at college when he enrolled as a mature student, immediately making lots of friends. We all looked up to him. He had worked at a factory but decided to change career and study teaching. He wanted to teach PE, and being the wonderful sportsman that he was, it was the perfect job for him."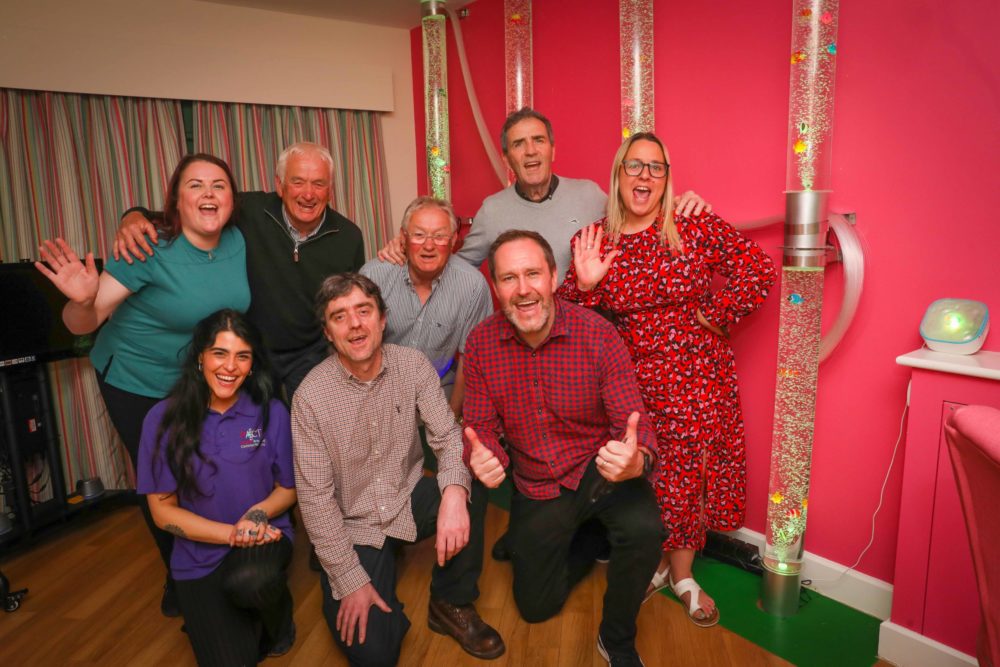 The new sensory room was the idea of Pendine Park's musician in residence, Nia Davies Williams, and creative practitioner Emyr Gibson.
Among the new equipment installed are large glass tubes filled with bubbled water and colourful replica fish, mood lights, tactile artworks, and there is a 22 inches touch screen television linked to various apps which can mentally stimulate and inspire different forms of expression.
Emyr, who is also a well-known actor and a singer, says the sensory room will be an invaluable addition to the enrichment therapy programmes carefully structured to improve residents' mental well-being at Bryn Seiont Newydd.
He said: "When Tim said they wanted to donate some of the funds raised towards a new facility here we gave it some concentrated thought and the sensory idea was the one which seemed most appropriate."
Kindness
After the official opening of the sensory room, Tim explained: "We have been so impressed with each of the homes which supported Cid and we cannot thank the staff here at Bryn Seiont Newydd enough for their professionalism and their kindness towards my brother and us as a family.
"It is the people which make the difference in any care home and Bryn Seiont Newydd has such a dedicated team who care for each individual here as if they were caring for one of their own family."
Tim added: "It is very moving to see the sign on the door calling it 'Stafell Cid (Cid's Room) after our dear brother. He would have loved that. His name was Cedric but we all called him Cid, even from being very young.
"We are already thinking about making it an annual tournament. To help raise funds for such worthy causes would be a wonderful tribute to Cid. I know he would have been proud to think this room is named after him. His smile would be wider than ever."
Cid's son, Gwyn, said it was a great tribute to his father who was so well known in the local community.
He said: "I cannot wait to show the photographs of today to my brother, Martin who lives in Australia and my sister Cathryn who lives in Brittany, France. They have been so excited to hear what has been done in dad's honour and they will make sure that the news of this fantastic sensory room will now be spread all around the world."
Bryn Seiont Newydd manager Sandra Evans added: "We were proud and privileged to be able to look after Cid and we were delighted to welcome his family for this final, touching tribute to a wonderful man.
"Enhancing the quality of life of our residents and staff is at the heart of everything we do at Pendine and the sensory room will be a fantastic addition to the activities and experiences we provide at Bryn Seiont, as well as being a lasting legacy for Cid."
---
Support our Nation today
For the price of a cup of coffee a month you can help us create an independent, not-for-profit, national news service for the people of Wales, by the people of Wales.