News
New three-year plan to improve cancer treatment in Wales published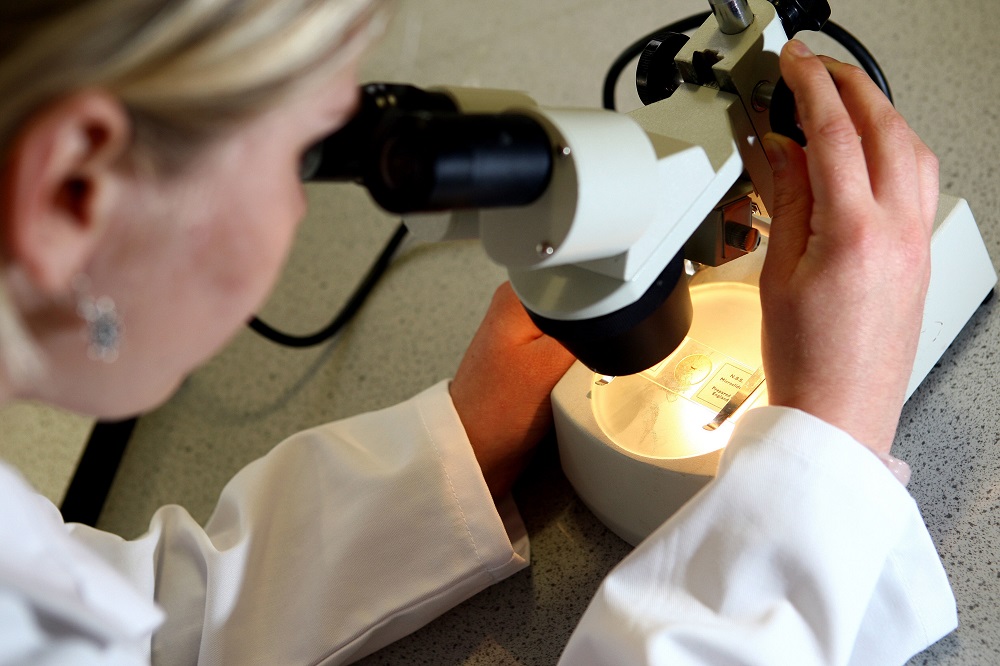 A three-year plan, which aims to improve the treatment of cancer in Wales and reduce  treatment waiting times, has been published by the Wales Cancer Network.
The key aims set out in the plan include earlier diagnosis and faster treatment to improve outcomes for those diagnosed with cancer.
To cut waiting times, the plan proposes the introduction of quick one-stop diagnostic centres, increased use of technology and innovations and national collaborative working across health board boundaries.
It also describes what the NHS and its partners in Wales will do to improve the delivery and accessibility of effective cancer treatments including surgery, radiotherapy, systemic anti-Cancer therapy and supportive care.

Improved care
The Cancer Improvement Plan also outlines plans for national guidance for patients who are living with cancer that cannot be cured or who are dying from cancer, to ensure that they receive an improved standard of individual personalised and where necessary end of life care.
Healthcare professionals across Wales, cancer patients, wider stakeholders, Welsh Government and the Wales Cancer Alliance have all collaborated on the drawing up of the plan.
Claire Birchall, Wales Cancer Network Manager said: "Improved cancer patient care is at the heart of this plan, with an agenda to deliver improvements in diagnosis, treatment effectiveness and cancer patient experience across all Health Boards and Trusts in Wales."
Eluned Morgan, the Minister for Health and Social Services, added: "With one in two of us developing cancer of some kind during our lifetime, cancer will affect all of our lives at some point. For those people who develop cancer, we need to ensure that quality services are available to support and treat them quickly and appropriately to ensure the most positive health outcomes possible.
"According to the findings of the Wales Cancer Patient Experience Survey 2020, 92% of respondents gave a high score for their overall care, but we still have more work to do. The Cancer Services Improvement Plan will help us build on existing cancer services to improve patient outcomes and experiences, prevent and detect cancer earlier and reduce waiting times."
Concerns
Macmillan Cancer Support has welcomed the publication of the new improvement plan, while highlighting concerns over treatment waiting times, with the latest data showing nearly half (46.1%) of people with cancer in Wales faced delays in their care.
Richard Pugh, Head of Partnerships for Macmillan Cancer Support in Wales said: "We wholeheartedly welcome this plan, as for many years Macmillan has been calling for the strategic direction and national leadership required to put Wales' cancer services back on track.
"Through the rising tide of pressures created by the coronavirus pandemic Wales' cancer services have been forced to take countless steps backwards, with many of the improvements made in cancer care over the last decade having been washed away despite the valiant efforts of NHS staff.  The publication of this new plan is a vital first step in stemming this retreat."
"While there is much detail to be considered, we especially welcome this plan's focus on the need to signpost people to wider emotional and financial support services, and on ensuring people living with cancer get an holistic needs assessment that results in a detailed written care plan tailored to their individual needs."
First step
Judi Rhys MBE, Chief Executive of Tenovus Cancer Care said: "A comprehensive strategy and clear direction is an important first step to improving outcomes for people affected by cancer in Wales.
"Right now, it is just that – a first step. These are simply words on a page. At a time when more people than ever are living with cancer in Wales, we need action to save lives.
"Our dedicated NHS colleagues have faced incredible challenges over recent years, which were only exacerbated by the pandemic. More people will die – who may have otherwise survived – because of decisions made to stop the health service becoming overwhelmed. We have regressed, not progressed.
"While we know the health service is under great strain; it's time to stop blaming the pandemic. Cancer services need urgent attention.
"For the plan to be successful, it must deliver changes that people with experience of cancer have been clear they want to see. Barriers and bureaucracy must be removed to make real progress in addressing the issues in cancer care and outcomes."
---
Support our Nation today
For the price of a cup of coffee a month you can help us create an independent, not-for-profit, national news service for the people of Wales, by the people of Wales.