News
New Welsh Govt mortgage support to prevent repossession of hundreds of homes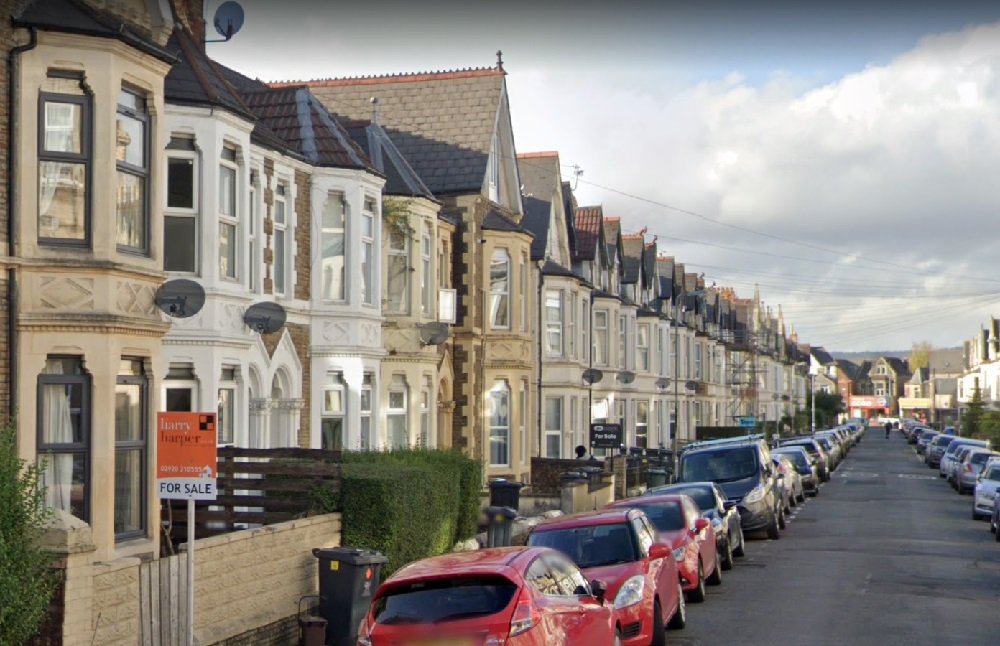 Martin Shipton
A new mortgage support scheme aimed at preventing the repossession of hundreds of homes across Wales from people struggling in the cost of living crisis has been launched by the Welsh Government.
With rising interest rates, energy costs and cost-of-living expenses, not being able to meet mortgage repayments is a reality many homeowners are facing.
As part of the Co-operation Agreement between the Welsh Government and Plaid Cymru, a commitment was made to explore local authority mortgages.
The Help to Stay Wales scheme has been considered as part of discussions about the mortgage market and how targeted support can be provided.
During 2022-23 and 2023-24, the Welsh Government provided more than £3.3bn of support to help people struggling with the cost of living through targeted programmes which put money back into people's pockets.
As part of the budget agreement with Plaid Cymru for 2023-24, £40m repayable capital funding has been made available over this year and next year to bring forward schemes to provide flexible financial support.

Struggling
Help to Stay Wales will work alongside support offered by mortgage providers through the UK Mortgage Charter for customers who are struggling to afford their mortgage payments.
The scheme will provide an option for homeowners who are at serious risk of losing their home by offering a partial repayment of an existing mortgage balance via a low-cost equity loan, secured by a second charge (behind first charge lender), reducing revised mortgage repayments to a level the applicant can afford.
It will be operated by the Development Bank of Wales and will be interest free for the first five years.
The purpose of the scheme is to reduce the number of homeowners at risk of repossession and homelessness by offering them time to resolve their underlying financial issues.
The property at risk of being repossessed must be in Wales and be the applicant's primary or sole residence;
The applicant must be either in or facing mortgage difficulty, has engaged with their first charge lender to discuss their situation and sought debt advice.
The property must be clear of any legal actions, subject to only one existing legal charge and have a maximum value of £300k.
The residents' household income must be no higher than £67k and the maximum intervention must not exceed £149k.
The outstanding mortgage must be on a capital and interest repayment basis or move to one as part of the intervention.
Minister for Climate Change Julie James said: "The current economic climate presents many challenges for homeowners as they face the significant rise in fuel costs, high inflation, escalating rent and house prices with incomes often not keeping pace.
"The aim of the Help to Stay Wales scheme is to help homeowners to continue living in their precious homes.
"By widening our current mortgage rescue offer, we have the opportunity to help more people at an earlier stage before they face the awful threat of repossession.
"I would like to thank UK Finance and mortgage lenders who are already supporting the scheme, and I hope more lenders will be able to provide their support over the coming weeks.
"We will continue to do all we can with the powers we have to help protect vulnerable households through this cost-of-living crisis."
Solution
Plaid Cymru Designated Member Siân Gwenllian said: "The detailed work undertaken through the Co-operation Agreement on the mortgage market has led to the creation of Help to Stay Wales to support people affected by soaring interest rates.
"By using the financial institutions and the powers we currently have in Wales, we have been able to create a Made in Wales solution which will provide direct support to those facing the greatest difficulties.
"This new, targeted support will help more people at an earlier stage, not just those threatened with repossession, meaning they can stay in their homes and help them avoid the stress of not being able to pay their mortgage.
"Despite having limited powers and resources in this area, our hope is that the direct support being provided in Wales will provide an additional safety net to mitigate some of the worse effects of the unfairness of the conditions created in Westminster."
Shelter Cymru chief executive Ruth Power, said: "We've been campaigning for more support for homeowners struggling with their mortgage repayments, who are one of the many groups at risk of homelessness and seeking support from Shelter Cymru.
"We welcome any initiatives that get upstream to prevent homelessness and widen the safety net for households facing a cost of housing and cost-of-living crisis. This scheme will offer eligible households assistance from the early point of arrears accruing, rather than waiting until they face the incredible stress of repossession.
"We must now ensure that as many households as possible have the option to use it to stay in their homes, learning from people at risk of homelessness how best such a scheme can help them.
"Anyone at immediate risk of losing their home can contact Shelter Cymru's helpline on 08000 495 495 for independent advice."
Last resort
Mortgage Rescue, which has operated in Wales since 2008, is still available and remains a valuable last resort, but requires people to already be in possession proceedings to qualify for support.
Help to Stay Wales will extend this to include those facing possession proceedings and/or financial hardship.
Asked whether a cost benefit analysis had been done, including assessing what costs were likely to fall on the public sector if the scheme wasn't introduced, Welsh Government officials said the costs of homelessness and linked health issues were considerable.
One said: "The mental health pressures of going into repossession and going into mortgage rescue are not to be underestimated. Public Health Wales do some fantastic work on the health benefits of housing. It's difficult to put a number on it, but the cost of homelessness to the public sector is huge."
The UK Government has ruled out introducing a similar scheme, claiming that it could fuel inflation.
---
Support our Nation today
For the price of a cup of coffee a month you can help us create an independent, not-for-profit, national news service for the people of Wales, by the people of Wales.