News
Next Welsh independence march will be in Merthyr Tydfil
//= do_shortcode('[in-content-square]')?>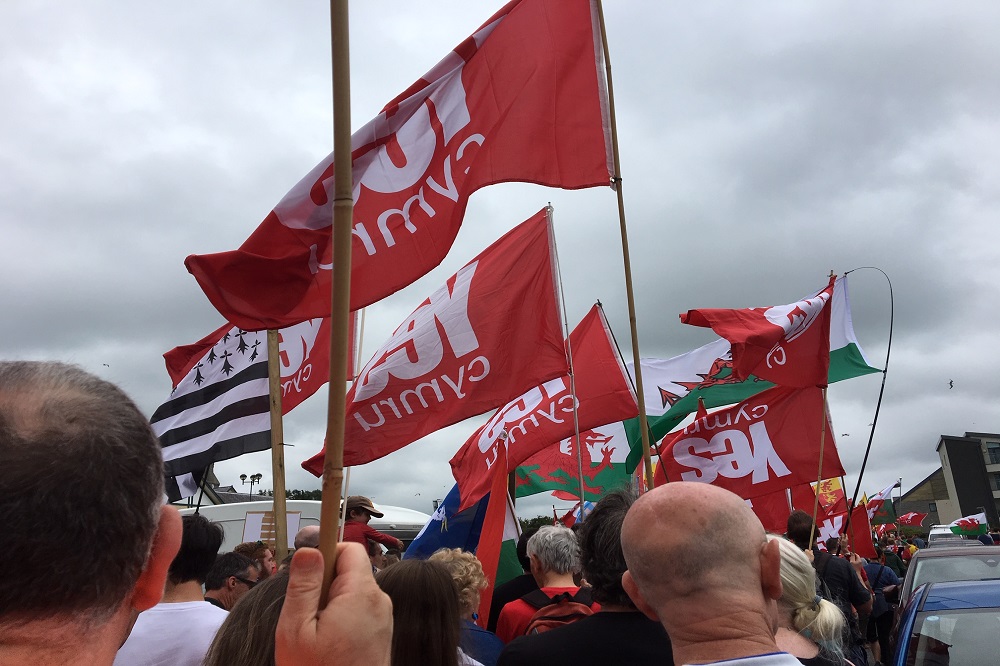 Campaigners for Welsh independence have announced that the next march for Welsh independence will be in Merthyr Tydfil, on 7 September.
It follows the march in Caernarfon on Saturday which was attended by 8,000 people.
The first march, in Cardiff in May, attracted over 3000 marchers. All the marches have been organised by group AOBCymru (All Under One Banner).
Supporters will finish the march with a rally on Penderyn square, named after Dic Penderyn, a coal miner, who was sentenced to death for his part in the Merthyr Rising.

Guest speakers will include the Welsh football legend and activist Neville Southall.
"If Wales is to reach its full potential it needs to be funded properly, unfortunately, we as a nation will never get the money off Westminster it needs, we are like a modern-day Oliver Twist condemned to keep going back with our begging bowls," Nevile Southall said.
"Asking for more and more, more for the NHS, the police, the fire service, the armed services, education and social services to name a few.
"We will never get enough to run it as we want so we need to shape our own futures, we have in my opinion, the most beautiful country in the world full of passionate, clever, innovative people.
"We need to let these people make our country great ,believe in them and give them the resources to make this brilliant country of ours world leaders. It's time to let this dragon breath fire. Independence can set the dragon free."