News
'No chance' of rail link between Carmarthen and Aberystwyth being restored in next 40 years, councillors told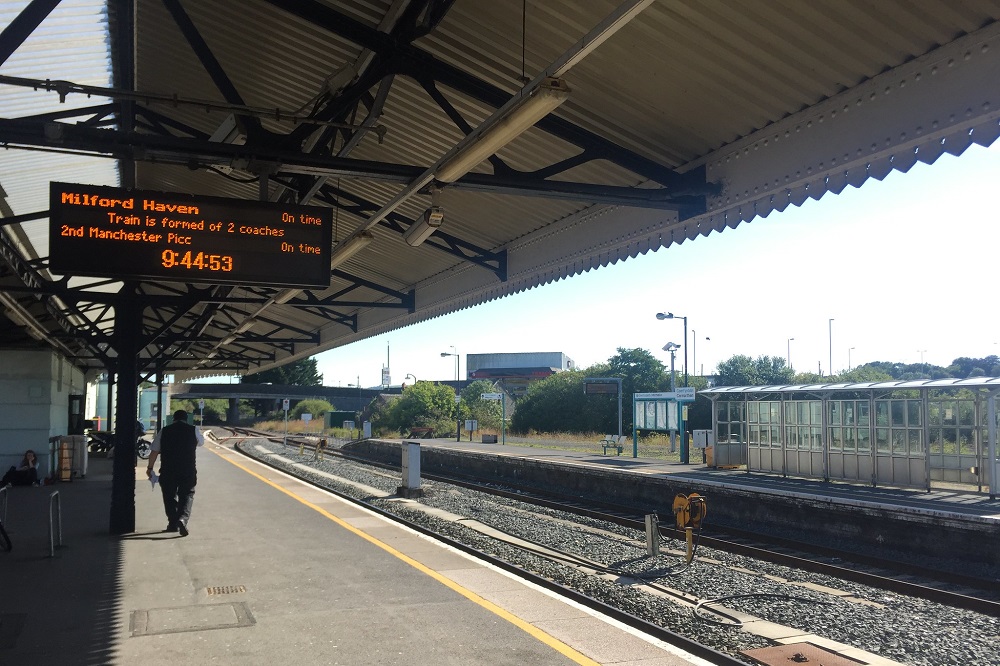 Bruce Sinclair, local democracy reporter
Hopes of a reinstated railway line directly linking Carmarthen to Aberystwyth are unlikely to reach fruition in the next 30 or 40 years, Ceredigion councillors have been told.
Re-opening the Aberystwyth-Carmarthen rail line has long been a call shared by many, including both members of Plaid Cymru and the Welsh Liberal Democrats locally.
The line originally closed as a result of the Beeching cuts in February 1965; predicted costs for its re-opening are as high as £800 million.
Back in 2020, West Wales Rail Campaign group Traws Link Cymru published a report with new research into the reopening of the Aberystwyth to Carmarthen railway.
The report, entitled 'A Strategic Rail Corridor for west Wales' came two years after the Welsh Government published its own feasibility study, citing no major obstacles to reopening, and that the new railway would cost approximately £775m.

Feasibility study
The 2018 feasibility study broadly confirmed the findings of an initial scoping study of 2015, notably that 97 percent of the original trackbed was clear and that reopening was a realistic prospect.
Since then, any hopes of reopening the line appear to be many years away, members of Ceredigion County Council's Thriving Communities Overview and Scrutiny Committee heard.
The committee was discussing walking and footpath schemes on old railway lines in the county; the potential reopening of the line having an effect on  such schemes.
Members, discussing potential use of the old line, heard that, despite "an aspiration to improve the railway links between Carmarthenshire and Aberystwyth," the proposals were likely to take many years, effectively allowing any alternative use to enjoy a long usage.
Professor Stuart Cole CBE asked if there was any definitive answer from Welsh Government on whether the scheme would go ahead any time soon, estimating there was "no chance at all" of it reopening in "the next 40 years".
Phil Jones, Corporate Manager Highways Services, said: "It is something we would like to have a definitive answer on because it is always in the back of our minds. But, I think for the purposes of expanding our active travel along these railway lines, if nothing's going to happen in the next 30 or 40 years, the green light has been given for us to carry on with our proposals."
Councillor Keith Henson said: "In the long term maybe we'll be looking at bringing the railway back, but in the short term we've got the opportunities to expand  on the use of the old railway line, an opportunity to use the line for some purpose.
"The MP [Ben Lake] and the MS [Elin Jones] are very supportive with regard to the railway reopening, but that's in the very long term."
---
Support our Nation today
For the price of a cup of coffee a month you can help us create an independent, not-for-profit, national news service for the people of Wales, by the people of Wales.