News
No gowns in Wales' pandemic stockpile before coronavirus struck, First Minister confirms
//= do_shortcode('[in-content-square]')?>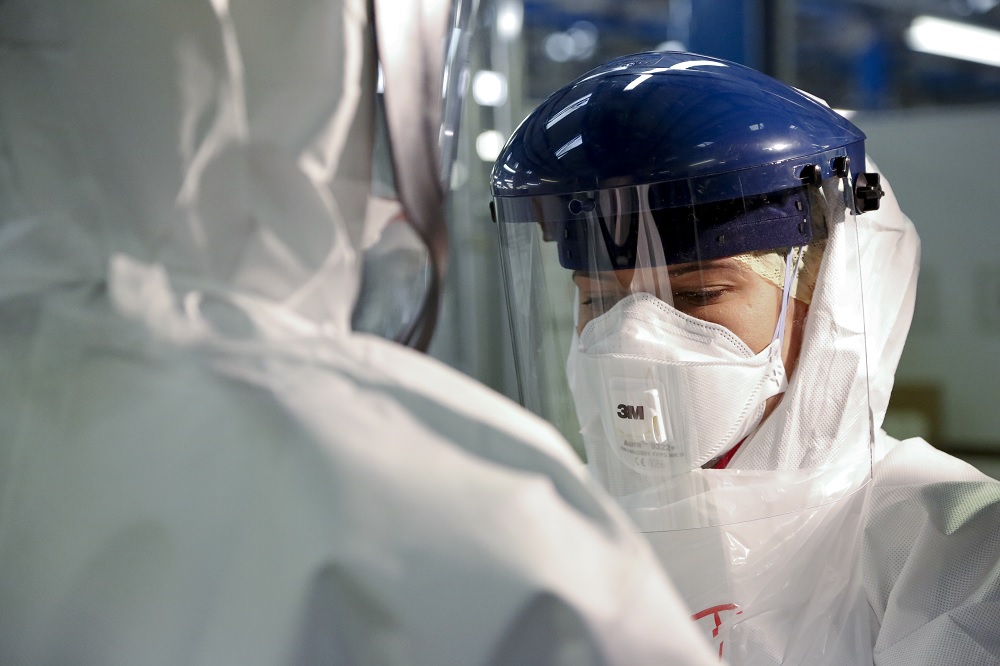 There were no gowns in the Welsh Pandemic Stockpile before the coronavirus outbreak, the First Minister has said.
In a letter to Plaid Cymru opposition leader Adam Price he said that "gowns were not included in the pandemic stockpile".
A Panorama programme in April had suggested that both the Welsh and UK Governments had failed to buy crucial protective equipment to cope with a pandemic.
However, the First Minister said that decisions on what to stockpile to prepare for a pandemic were taken by the UK Government.
He did confirm however that the Wesh NHS did have 5.7m facemasks, 4.8m gloves and 1.4m eye protectors.
"A new infection like Covid-19, which is different to influenza, requires a different type of PPE and more extensive PPE than was held in our pandemic stores," Mark Drakeford said in the letter.
"Decisions about the types of PPE to be stockpiled in event of an influenza pandemic were taken on a UK level."
Adam Price said that Wales must not make the "mistake" of trusting the UK Government again.
"Trusting Westminster to make decisions for us has cost us dearly in this pandemic," he said. "Never again."
He added that the letter contradicted the claim made by the Labour Health Minister in responding to Channel 4 News Correspondent Andy Davies at the Welsh Govt press conference on April 28th, that the Welsh Pandemic Stockpile did include gowns when Coronavirus first arrived in the UK.

'Failure'
"Labour's Shadow Health Secretary said the BBC Programme programme 'exposed government failures to provide our brave NHS staff with the life-saving PPE they need,'" Adam Price said.
"The First Minister's admission surely does the same for the Welsh Labour Government.
"NERVTAG, a UK Government body that advises on new viruses, recommended that gowns should be added to the Pandemic Stockpile in June last year. The Welsh Government, like the Westminster Govt, failed to do that by the time the Coronavirus outbreak began.
"The Welsh Govt says it's not represented on NERVTAG. But it did have a representative on its PPE sub-group when it was formed in 2016. It's not clear yet if anyone in Welsh Govt saw the June 2019 recommendation or if this potentially life-saving advice was withheld.
"The failure to add gowns to the Pandemic Stockpile in line with expert advice has had very real consequences for front-line staff. The BMA in Wales, for example, says 27% of doctors have reported shortages of gowns.
"The Welsh Government might argue that they had gowns in their regular stock so it didn't matter that they didn't have it in their Pandemic Stockpile. But NHS Wales held just 8,792 fluid-resistant gowns at the end of January, enough for just two days at the current rate of use."