News
North Wales artist reveals secret anorexia battle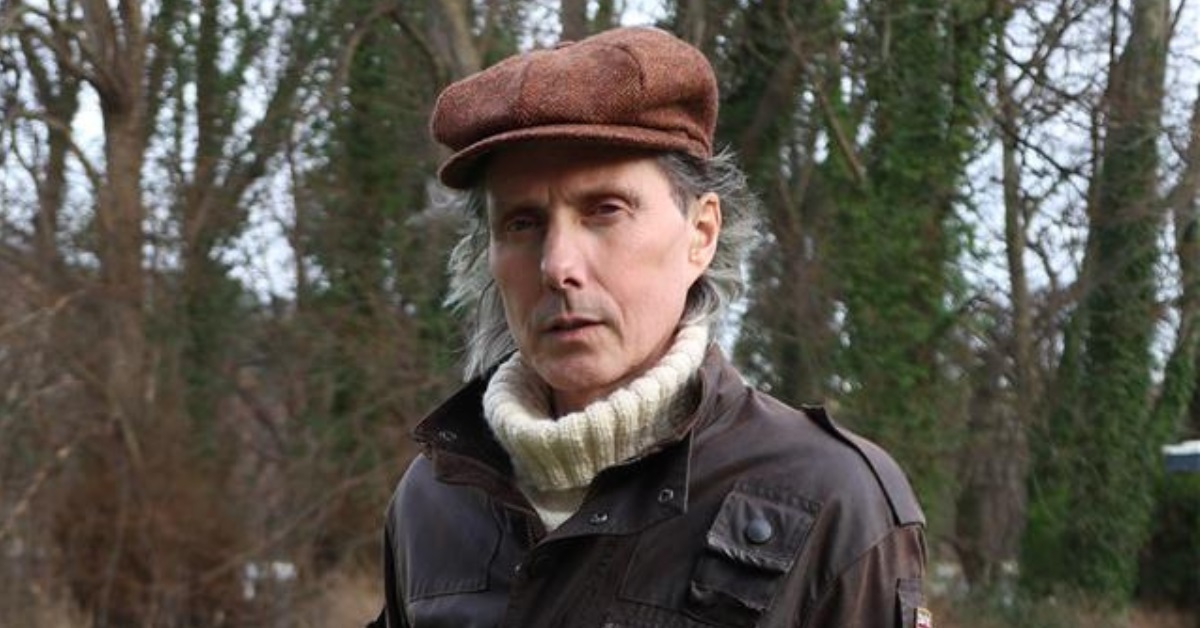 One of Wales' leading landscape artists has revealed how a secret battle with anorexia almost cost him his life.
Iwan Gwyn Parry is an award-winning painter, whose work has featured on national television, and at leading galleries in London, Cardiff and Dublin but this success has come despite secretly living with anorexia.
The eating disorder causes people to limit how much they eat and exercise as much as possible, in order to achieve an abnormally low body weight and has the highest mortality rate among all psychiatric illnesses.
The 52-year-old says he lived in 'denial' about the seriousness of his illness for many years, keeping it hidden from friends and colleagues.
In October 2022, weighing just five stone and with his body covered in sores and bruises, Iwan turned up at Ysbyty Gwynedd's Emergency Department and asked for help.
Now on a 'rocky road to recovery', thanks to ongoing support from Betsi Cadwaladr University Health Board's Specialist Adult Eating Disorders Service (SAEDS) and staff at a specialist inpatient eating disorder unit, he has decided to share his experience in a bid to help others.

Influences every decision
Speaking on the Betsi Cadwaladr University Health Board podcast to mark Eating Disorders Awareness Week, where the focus is on eating disorders in men, the Bethesda based painter said: "I think there's been various episodes throughout my life and I've just kind of brushed it off and thought 'well I feel better today so I'll control it today', but it dictates and influences every decision you make in terms of food and in terms of your social life and relationships.
"When I had to go into a social situation and eat something I dreaded it. I couldn't wait to go home so I could vomit. And when I felt empty, I felt back to myself again."
Iwan's condition deteriorated to the point that he weighed just five stone when he sought help last year.
"I was very close to basically going to meet my maker. I just decided to walk into A&E one day and I said I need help and support. The realisation was I couldn't continue like this – physically, mentally, emotionally or spiritually. I just couldn't function. I'd had enough and it was making my life totally unmanageable.
"Physically, I felt drained, I had no energy, my body was covered in sores and bruises – it was not good at all. I looked a shell of a man. That's what it does – it takes the mind emotionally and spiritually away and then you're just left as an empty shell. And that's all I was."
Support
Iwan is now encouraging others who may be struggling to reach out for support, describing it as the best decision he ever made.
"Sometimes in life you can't make it on your own and the key thing is to surrender to it and accept that you're ill. There is support our there if you reach out for it.
"The NHS staff who have supported me are quite remarkable, angelic people who saved me from myself really. And they shared the journey to a painful recovery with me. The NHS is an incredible service, despite its difficulties.
"You feel naked at the beginning – both physically and mentally. But now I feel I've grown in stature, in confidence and self-esteem – and I'm enjoying life again."
He added: "I'm happy. I haven't been happy for a long time. I don't have to hide, pretend, conceal, brush things aside. I can just be maybe the person I lost over the last 15 years.
"There is a rocky road ahead but it's a rocky road to recovery and not to ruin. I've been on that road – I've travelled it, trampled on it but no more."
Iwan was speaking on 'Anorexia and Me', a special episode of the Betsi Cadwaladr University Health Board podcast to mark Eating Disorders Awareness Week.
If you, or someone you know is struggling with an eating disorder visit Beat for free help and advice.
---
Support our Nation today
For the price of a cup of coffee a month you can help us create an independent, not-for-profit, national news service for the people of Wales, by the people of Wales.