News
North Wales care home closure "traumatic" for residents with dementia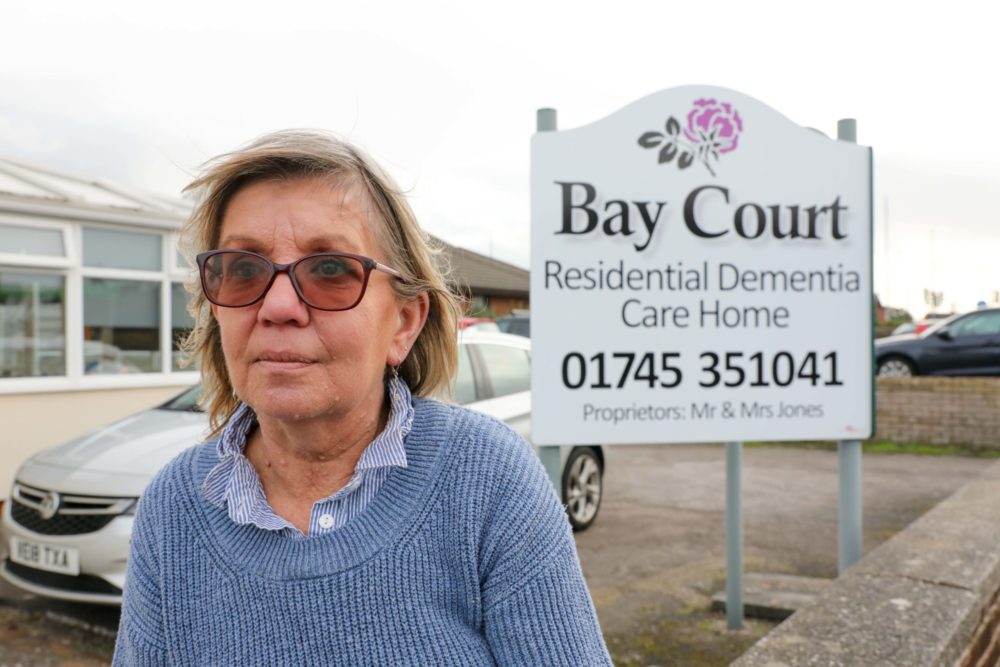 A distraught care home director has spoken movingly about the heartbreak of having to close and the elderly residents with dementia having to move out.
Karen Jones, who has run the 16-bed Bay Court Care Home in Kinmel Bay for the past seven years, says the home was hit by a triple whammy of staff shortages, inadequate fees and red tape.
She has been working with Conwy County Borough Council to find alternative accommodation for the remaining eight residents who have dementia by the end of January.
Karen said: "It's been an absolute nightmare. I've given Bay Court my very best effort and can put my hand on my heart and say I put the residents first every time but enough is enough and I can't continue.
"We've given Conwy Council notice that we will no longer be operating after the end of January, but we are looking to close as soon as possible.
"We are working with the council and families of residents to ensure suitable care is available for them."
The news about Bay Court came just a week after it was revealed that the 28-bed Trewythen Hall Care Home in Gresford, near Wrexham had closed.
Industry champions, Care Forum Wales are expecting other care homes to close in North Wales with the loss of further beds.

Highly emotional
Mario Kreft MBE, the chair of Care Forum Wales, said: "I can't comment on the individual circumstances of these homes but taken together we're talking about the potentially the loss of 100 beds in North Wales.
"Seeing residents having to be moved from what has become their own home is a traumatic and highly emotional ordeal which is really tough.
"It's a disaster for everybody concerned – the residents, their loved ones and the staff – when a care home like Bay Court has to close down because it is based in the heart of the community in Kinmel Bay and has, until now, allowed people to remain in that community.
"That's totally absurd when our hospitals are at breaking point because they are unable to discharge medically fit patients back into the community.
"The bed blocking is so bad that there are now something like 1,800 people in hospitals across Wales who shouldn't be there while there are not enough beds for desperately ill people who need them.
"There is huge pressure on the social care system and issue really comes down to resources, human and financial.
"If we have to build new places to replace them in the future and they will cost a great deal more and are unlikely to be built in those local communities."
The Bay Court care home is currently being run almost entirely by agency staff with Conwy County Borough Council footing the bill.
Karen took the heart-breaking decision to close the care home just before Christmas.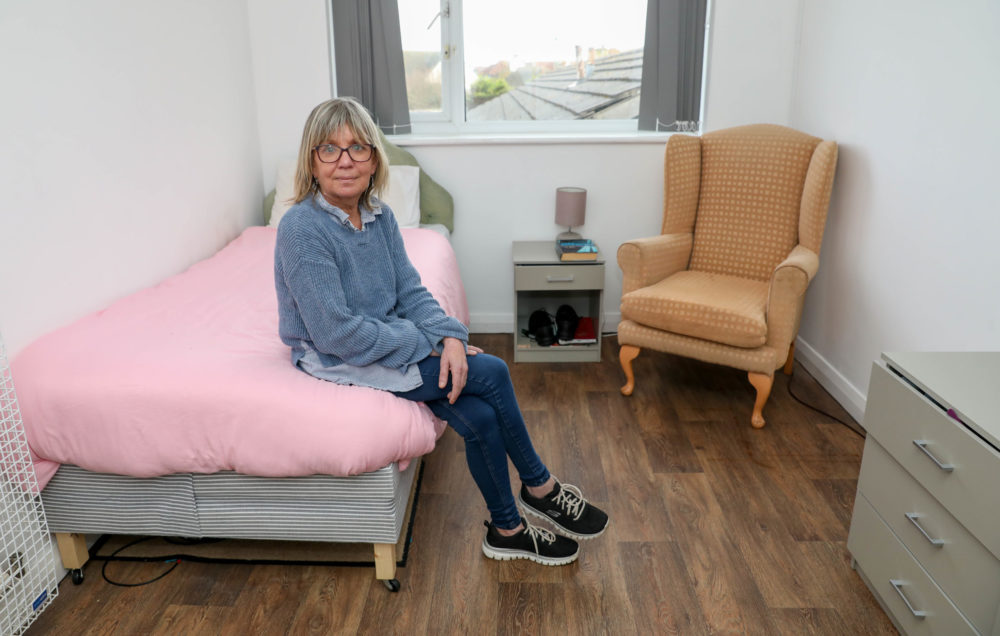 Best option
"Conwy Council have decided that £750 is the rate they pay for each resident but that does not cover the costs. I came to the conclusion that closing was the best option."
Residents at Bay Court and their families said they were upset by the decision to close the home.
Three of the patients will be moved to a new home together but one who has been at the home since it first opened is still waiting to be rehomed.
Karen has been involved in social care for over 30 years and took over Bay Court in late 2015 when it was in a poor structural condition which required a lot of work and effort to put right.
She added the increasing bureaucracy involved in running a care home was also a factor in the decision to close.
Mismanagement
Mr Kreft added: "What we're seeing now is the result of many years of mismanagement of the social care market in North Wales by local government and the health board.
"Increasing bureaucracy is also a factor but fundamentally social care workers have to be paid what they are worth, not what local government says it can afford.
"In North Wales, we have six local authorities and a health board and there has been a fee fixing cartel called the North Wales Regional Fees Group who have been paying unrealistic fees for many years, based on budget setting rather than real costs.
"They are not following Welsh Government policy in line with the Let's Agree to Agree guidance.
"In fairness, both Gwynedd and Anglesey councils broke away from the group last year and announced increases of up to 25 per cent in their rates which now reflect something closer to the financial realities of providing social care.
"But the truth of the matter is that you can't recruit staff in a county like Conwy if you can't compete with other jobs in the economy. We simply do not have enough social care workers.
"Care Forum Wales has been campaigning for many years for fair fees that would enable providers to reward our wonderful front line staff properly.
"Until these local authorities and health boards get serious about what's happening today in Wales, we're going to lose more and more care home beds and the result of that will be even more people who can't be discharged from hospital and an ever-growing log jam preventing people from being admitted."
---
Support our Nation today
For the price of a cup of coffee a month you can help us create an independent, not-for-profit, national news service for the people of Wales, by the people of Wales.