News
NRW launch operation to remove invasive fish species from Carmarthenshire lake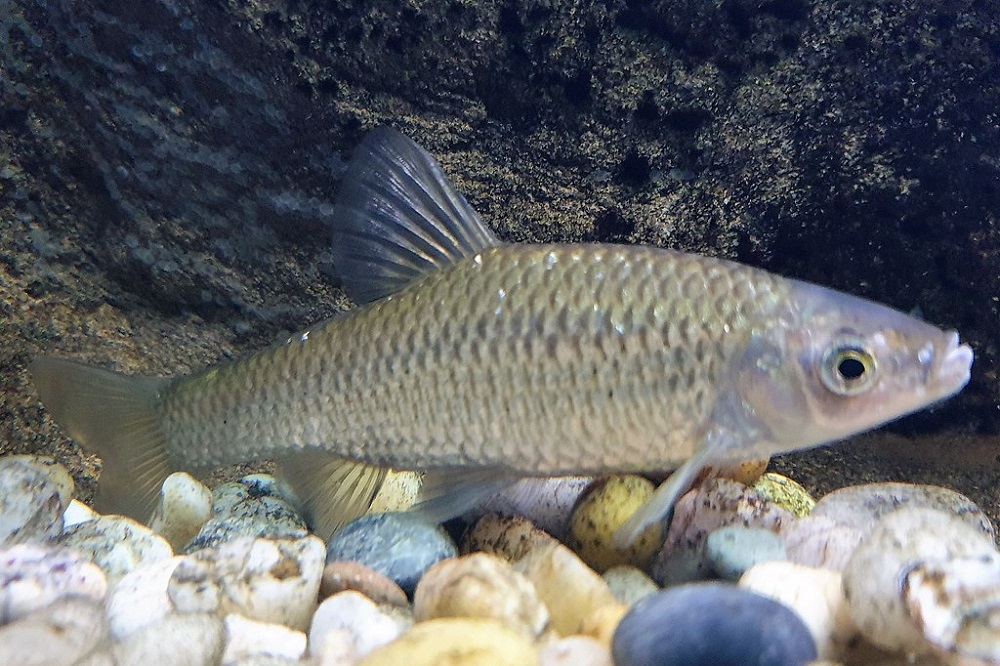 Natural Resources Wales (NRW) and the Environment Agency will start work this week to eradicate a non-native invasive species of fish from a lake in Carmarthenshire.
Topmouth gudgeon (or Stone moroko) have been identified at Sandy Water Park in the Millennium Coastal Park, Llanelli. This is one of only 34 known Topmouth gudgeon populations in the wild in the UK.
They are classified as a 'Category 5 Species' being a – Non-native species of "highest" risk under the Import of Live Fish Act 1980 (ILFA) and considered one of the most "potentially" damaging non-native fish species to invade Western Europe.
For this reason, they are banned from sale in the UK.
NRW warns the presence of the species within the lake not only threatens the local wildlife but if it were to spread it could have a serious impact on native wildlife and habitats on a national basis.
Topmouth gudgeon are a small freshwater fish belonging to the carp family. Originating in Asia, they have spread rapidly throughout Eastern and Western Europe.

Reproduce rapidly
The fish live for up to four years and reproduce rapidly, spawning up to four times per year, and eat the eggs and larvae of native fish and out compete native fish for food and habitat
They also carry the threat of new diseases and parasites that native species are at risk from.
From this week, as many of the larger healthy fish species as possible, such as carp and tench, will be removed from the lake, health-checked, and relocated.
After that, a piscicide containing Rotenone will be applied to the water to kill the Topmouth gudgeon population.
Rotenone is selective to fish, while mammals, birds and shellfish are highly resistant to the chemical and are not affected.
Animals that eat it either directly or through eating animals that have been exposed, will not be affected because all animals have natural enzymes in the digestive system that break down Rotenone.
Insects, amphibians and crustaceans are also far more resistant than fish. Although they will be affected, NRW say the levels used will minimise this and recovery will be rapid.
Human health
Extensive studies indicate that Rotenone does not pose a hazard to human health either through direct or indirect contact.
The piscicide breaks down when exposed to light, heat and oxygen and when applied to water it will break down to carbon dioxide and water in a few weeks depending on conditions.
Once the water is deemed safe the lake will be restocked.
NRW say during the operation all public access around Sandy Water Park will restricted and fenced off and in future public fishing will be banned.
---
Support our Nation today
For the price of a cup of coffee a month you can help us create an independent, not-for-profit, national news service for the people of Wales, by the people of Wales.