News
Obese teenager's family 'let down' by health and social services, court hears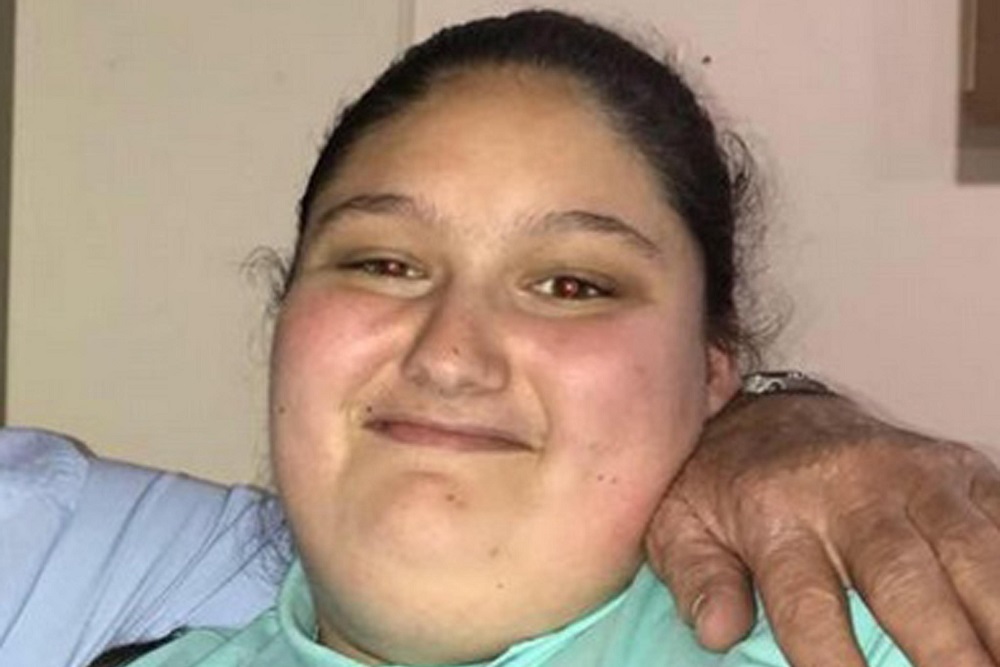 The family of an obese teenager found dead at home was "let down" by health and social services, a court has heard.
Alun Titford, 45, is accused of the manslaughter of his disabled 16-year-old daughter Kaylea Titford, who weighed 22 stone and 13 lbs, with a body mass index of 70, when she was found dead in October 2020 at her home in Newtown, Powys, lying in soiled clothing and bed linen.
In a closing speech at Mold Crown Court on Friday, David Elias KC, defending, said the jury had heard evidence there should have been more support for Kaylea, who had spina bifida and used a wheelchair.
He said: "Not every family who is let down ends up in the situation we have seen, thank heavens, but it is important evidence, we submit, in the context of this defendant's behaviour."
He told the court Kaylea was discharged from physiotherapy in 2017 and the following year was discharged from a dietetics service because her mother, Sarah Lloyd-Jones, did not make a new appointment.
The jury heard that in April 2017 a social worker agreed with Lloyd-Jones there was no role for the children-with-disabilities team.

Difficult
Mr Elias said: "What happened, once all those services withdrew for various reasons, but also because of the input of mum, what happened to Kaylea's weight? How difficult then did it become for those looking after her?"
The court heard Lloyd-Jones, who had six children with Titford, had pleaded guilty to gross negligence manslaughter.
Mr Elias said Kaylea's mother, who worked as a carer from 2018, was responsible for most of her care after she reached puberty, as Titford said he stepped back because he wasn't "comfortable".
Mr Elias said it was "reasonable" for Titford to believe his partner was looking after Kaylea and aware of the danger of pressure sores on her legs.
He said: "It was Sarah who was dealing with that and that's not passing the buck, that's what was happening."
He said Titford was a full-time removal worker, working 40 to 50 hours a week and 15 days straight before Kaylea's death.
Right treatment
Mr Elias said: "Here is a defendant who was working throughout, who we say quite rightly, because he was entitled to, because of everything that she had done so well, truly believed until the day Kaylea was found that Sarah Lloyd-Jones was doing the right thing, was giving the right treatment and didn't know that she wasn't."
The jury has been shown images and body-worn footage of Kaylea's living conditions, described by the prosecution as "squalor and degradation".
Mr Elias told jurors to "divorce" themselves from the "graphic nature" of the images.
He said: "The horror at the end of the case is not the benchmark, necessarily for guilt or innocence.
"It is revolting, it is horrific, there's no dispute about it, but you have to look at how it got to that point, but more importantly, whether you are sure Alun Titford, leaving aside Sarah Lloyd-Jones because she accepts she was, is in any way criminally liable for the situation we know occurred."
Titford, of Colwyn, Newtown, denies gross negligence manslaughter and an alternative count of causing or allowing the death of a child.
The case was adjourned to Monday, when judge Mr Justice Martin Griffiths will sum up and the jury is expected to start deliberations.
---
Support our Nation today
For the price of a cup of coffee a month you can help us create an independent, not-for-profit, national news service for the people of Wales, by the people of Wales.