News
One in two cancer patients in Wales not receiving treatment in time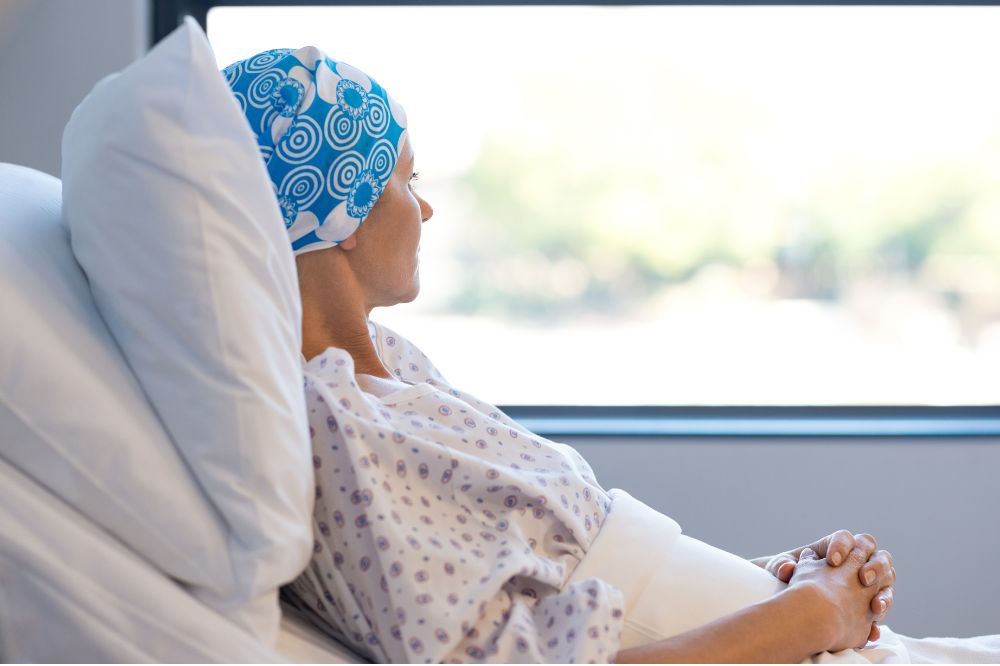 The latest Welsh Government waiting list figures released today have revealed that one in two cancer patients are not receiving treatment in time.
Data showed that NHS waiting lists have increased by 5,000 patient pathways from the previous month – this is the third consecutive month there has been an increase.
For cancer patients waiting for their first treatment, only half (54%) received their first treatment within the target time of 62 days – this has got worse compared to the previous month.
Macmillan have warned that such consistent delays in cancer care mean an estimated 4,500 people in Wales have faced worsening outcomes from their cancer diagnosis because of growing delays in starting treatment.

Urgency
Richard Pugh, Head of Partnerships for Macmillan Cancer Support in Wales said: "People affected by cancer, and those involved in caring for them, will look at this data and quite rightly ask 'what are we waiting for?' Where is the leadership, the urgency, the funding, and the support required to help bring down cancer treatment waiting times?"
Plaid Cymru is calling on the Welsh Government to outline a plan for how they intend to expedite the most urgent cases on NHS waiting lists.
Plaid Cymru spokesperson for health and care, Mabon ap Gwynfor MS said: "5,000 more added to waiting lists, and only 1 in 2 cancer patients receiving their first treatment within target – this is a government that is continuing to fail to get to grips with the grid-lock in our NHS.
"Tackling the long standing problems in our NHS starts and ends with treating staff fairly. Being able to provide staff with fair pay and safe working conditions has to be the first step, because if government is to reduce waiting times, they need the people there to do it.
"Let's not forget there's an impact not only on health outcomes from the original health concern, but can cause a toll in so many other ways too – on staff and patients. The impact on mental health of worry, or chronic pain cannot be understated, nor can the continued stress on staff having to work under such pressure."
Pressure
Responding to the "worrying trend" of the new data, the Welsh Conservative's described the Welsh NHS as a "shambles".
The opposition have called for Labour to rapidly roll out surgical hubs similar to those in England in order to tackle the backlog.
Shadow Health Minister, Russell George MS said: "For the inhuman two-year waiting list to be eliminated within the Labour Government's revised target, we would need to see a reduction of 2,800 patients off the list every month.
"However, within the latest statistics we are seeing a reduction of only 478 on average in the past couple of months. The latest numbers put the overall waiting list in line with how they were in August last year, which indicates no progress.
"This is a worrying trend and the Labour Health Minister needs to explain clearly to everyone waiting in pain for years, how exactly she is going to clear the backlog by April 2024.
"In the summer months when the NHS is at it's quietest, this is the time to do everything possible to reduce the number of patients, desperately waiting for treatment. When the winter pressures begin to kick in, I am concerned that the list will start to rise further, as resources are deployed to tackle these seasonal hotspots."
Demand
A Welsh Government spokesperson said: "The Welsh NHS continues to see very high levels of demand, but there has been further improvement in the performance of emergency care and ambulance response times. The longest waits for treatment also decreased again.
"June saw the best red ambulance performance in 16 months despite the proportion of immediately life threatened calls remaining very high. The proportion of red calls which received an emergency response within eight minutes increased to 54.6 per cent.
"June also saw the best four-hour performance for emergency care facilities recorded for more than two years.
"This was despite the highest levels of attendances per day on record in June, with an average of 3,278 each day.
"Performance against the 12-hour target also improved, while the average time spent in emergency departments was just 2 hours and 37 minutes last month and is now broadly back to pre-pandemic levels.
"It is also encouraging to see a further improvement in ambulance patient handover performance and a reduction in long waits for admission from emergency departments.
"June also saw over 354,000 hits on the NHS 111 Wales website and over 9,600 completed symptom checks.
"Although it is disappointing to see the overall numbers on the waiting list increased in May, the number of two-year waits fell for a fourteenth consecutive month and the average waiting time for treatment also decreased to 19.1 weeks. This was despite the additional bank holiday and industrial action.
"More people started their first definitive cancer treatment in May than the previous month, and the number of pathways closed following the patient being informed they did not have cancer also increased.
"Our dedicated, hard-working staff continue to provide high quality care every day with over 390,000 consultations in secondary care alone in May, not including GP contacts or diagnostics.
"The Minister has set new targets for the health boards to tackle the longest waits and we will continue to support them in improving performance."
---
Support our Nation today
For the price of a cup of coffee a month you can help us create an independent, not-for-profit, national news service for the people of Wales, by the people of Wales.