News
Online appeal launched to help Welsh seagrass project expand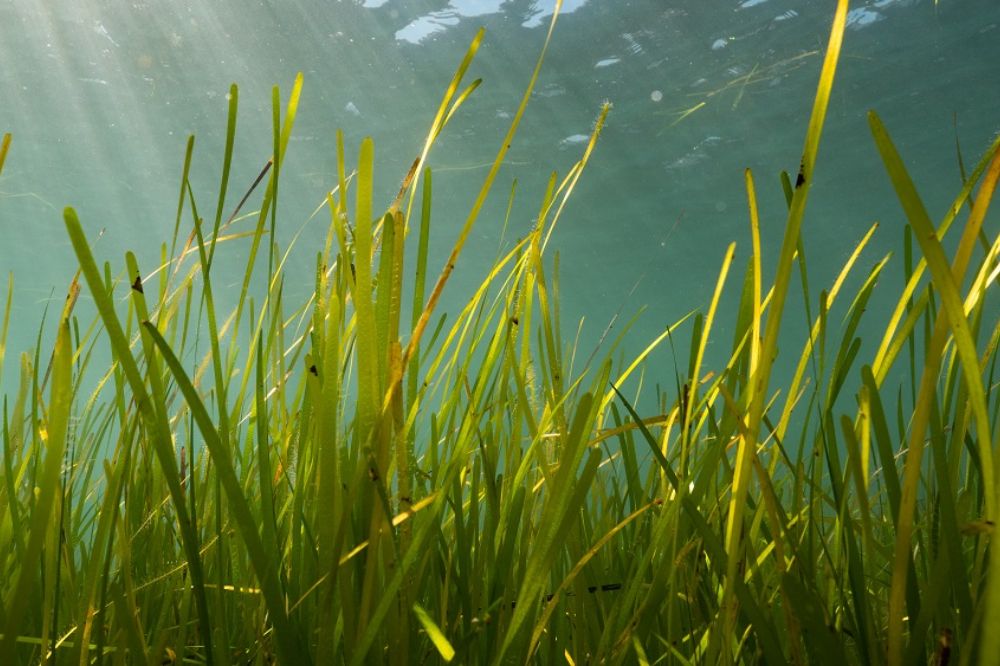 Siân Williams
An online appeal has been launched to raise funds for Project Seagrass to enable it to scale up research, and advance seagrass restoration around the coast of Wales.
Seagrass is increasingly being seen as a "climate change hero" because seagrass meadows can capture carbon at a rate greater than that of tropical forests.
Based in Bridgend, Project Seagrass is an environmental charity formed in 2013 by Richard Unsworth, Ben Jones and Richard Lilley.
Their goal remains the same today – to conserve seagrass ecosystems through education, research and action.
Since it was founded, Project Seagrass has grown and now works with other organisations and communities in Wales and the UK, by collecting, processing and replanting seeds in viable areas for seagrass growth and recovery.
As well as founding the charity, Dr Unsworth is and Associate Professor at Swansea University and Chief Scientific Officer for Project Seagrass.
"Broadly, we're trying to bring back seagrasses in order to improve the state of our coastal seas," Dr Unsworth, who grew up in Wrexham, told Nation.Cymru.

Decimated
Describing the coastal seas around Wale as "decimated" he said: "Over centuries we destroyed the biodiversity of our oceans and it's as much of a historic thing as anything. We were one of the first industrialised nations – we built huge ports along our coastlines.
"We created some of the biggest mines, whether that be up on Anglesey or the Great Orme in Llandudno (both copper) or the coal mines of south Wales."
Many of those places left legacies of pollution, said Dr Unsworth, "At the same time we also polluted our seas and we continue to pollute in places like the Milford Haven waterway (with) too many nutrients.
"We have huge farming problems; we have huge sewage problems and huge industrial sources of nutrients which are in that mix of creating an environment which is suboptimal for marine life.
"We need to improve that – we have a huge problem with excess nutrients coming down into our coastal seas, whether that's down the Wye Valley or down the Cleddau.
"Mixing with that is the unsanitary problems of sewage we increasingly see in the news."
"Over the last few years, we've been collecting seeds from the remaining locations of seagrass around Wales. Volunteers – whether they are divers, snorkelers or waders – they go out into the seagrass to collect a spathe of seeds," explained Dr Unsworth.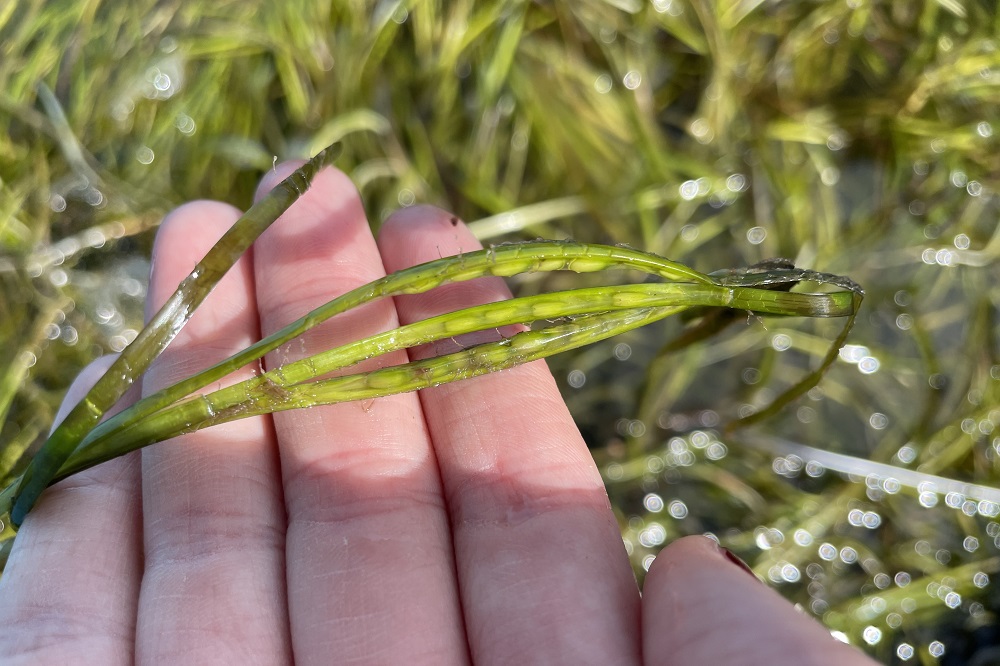 Last weekend (21-23 April) Project Seagrass volunteers were in Porthdinllaen in Pen Llŷn. Also known as the home of the Tŷ Coch Inn.
Porthdinllaen is the site of a very successful seagrass restoration project where volunteers and others now come to learn about seagrass monitoring methods, and to collect seeds to plant in other locations.
The nursery
Developing a large seagrass nursery – the first of its kind in Wales and the UK – is a crucial element in making the Seagrass Project more productive.
It would also allow the genetic diversity of seeds to be carefully planned and monitored, and would significantly reduce the cost of seed collection.
To this end, the Aviva Community Fund is giving Project Seagrass the opportunity to build on their work, by helping raise money for a bigger nursery.
For every £1 raised by the Seagrass Project, the Aviva Community Fund with donate another £1.
Dr Unsworth explained why this is such an important step.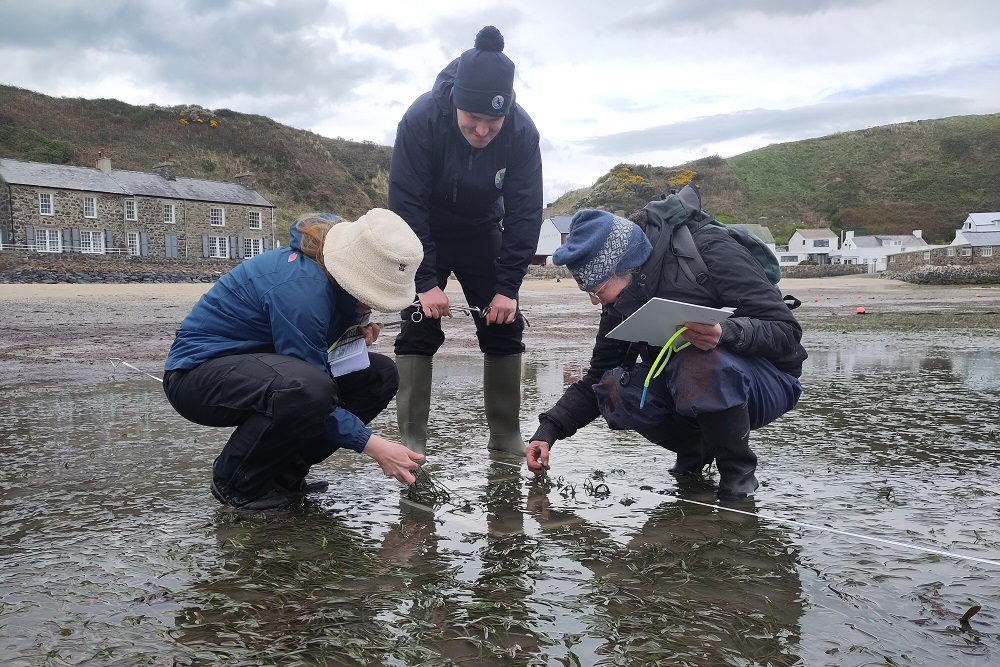 "Our seagrass nursery in Pendine (northern shore of Carmarthen bay) is where we ultimately can learn to grow a large amount of seagrass to plant it out. We had our first trial, where we planted a small amount in the ocean, last week.
"Hopefully it will create habitat for fish – such as Atlantic cod, herring, seabass, whiting, plaice, pollock – all those important fish we see in the fish market, they all use seagrass as a habitat.
"It's about creating biodiversity in our oceans and with it, improve the state of our oceans so they absorb more carbon dioxide, helping our coast combat erosion, and help filter our water."
A large seagrass nursery would also help speed up the ambitious goal Dr Unsworth and his colleagues have of restoring 2,500 hectares of seagrass in the UK by 2050.
---
Support our Nation today
For the price of a cup of coffee a month you can help us create an independent, not-for-profit, national news service for the people of Wales, by the people of Wales.