News
Opposition to Gowerton homes proposals grows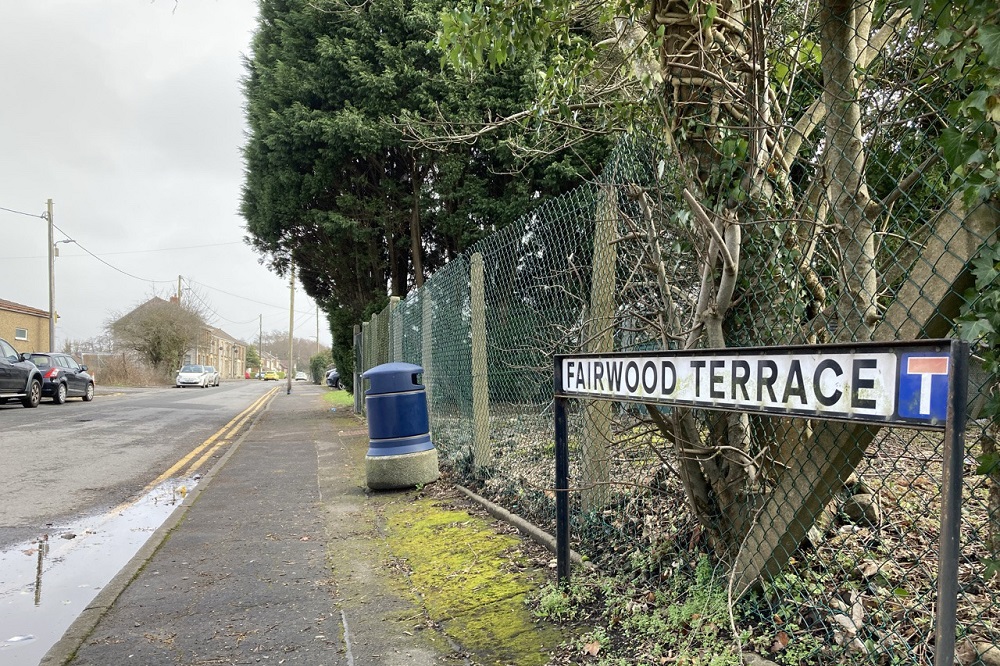 Opposition to 230 homes being built in Gowerton appears to be mounting, with residents worried about its impact on roads, local services and the wood and scrub land where the new estate is planned.
The second of two public meetings is being held at 7pm on March 15 at Gowerton Rugby Club – more than 100 people attended the first meeting and no-one, according to ward councillor David Jenkins, was in favour of the development.
The outline planning application by Persimmon Homes proposes up to 230 houses and flats on nine hectares of land by Gowerton railway station. Access would be via a continuation of Fairwood Terrace – a cul-de-sac – and it is Fairwood Terrace's junction near the railway bridge with Victoria Road, which links Gowerton to the busy A484, which is of particular concern to people in the area.
Spencer Baldwin, who has lived on Fairwood Terrace for 21 years, said: "The traffic on Victoria Road is absolutely horrendous."
He said high-sided lorries had collided into the 11ft high railway bridge, and that some lorry drivers only seemed to be aware of it when they approached.
Mr Baldwin added that young people crossed Victoria Road at its junction with Fairwood Terrace to access the rugby club, despite no pedestrian crossing.

Afterthought
He said he was concerned that any road improvements which might be part of the housing development, if it went ahead, would be done as an "afterthought".
"If you build homes, build the infrastructure first," he said. "It seems logical to me."
Persimmon Homes said its plans include a signal-controlled junction at Fairwood Terrace and Victoria Road. It said this would provide capacity for the development, plus formal pedestrian crossings and an improved exit from the rugby club.
Alterations have recently been made to a key traffic light junction around 300m away at Gorwydd Road, which runs through Gowerton, and Mr Baldwin said this had helped traffic flow. But he and others said peak-time congestion could result in traffic queuing along the length of Victoria Road and onto the A484 as far back as the Day's Motorpark junction over a kilometre away.
Mr Baldwin said he understood there was a need for new homes, but he didn't think the development land in question was the right place for them.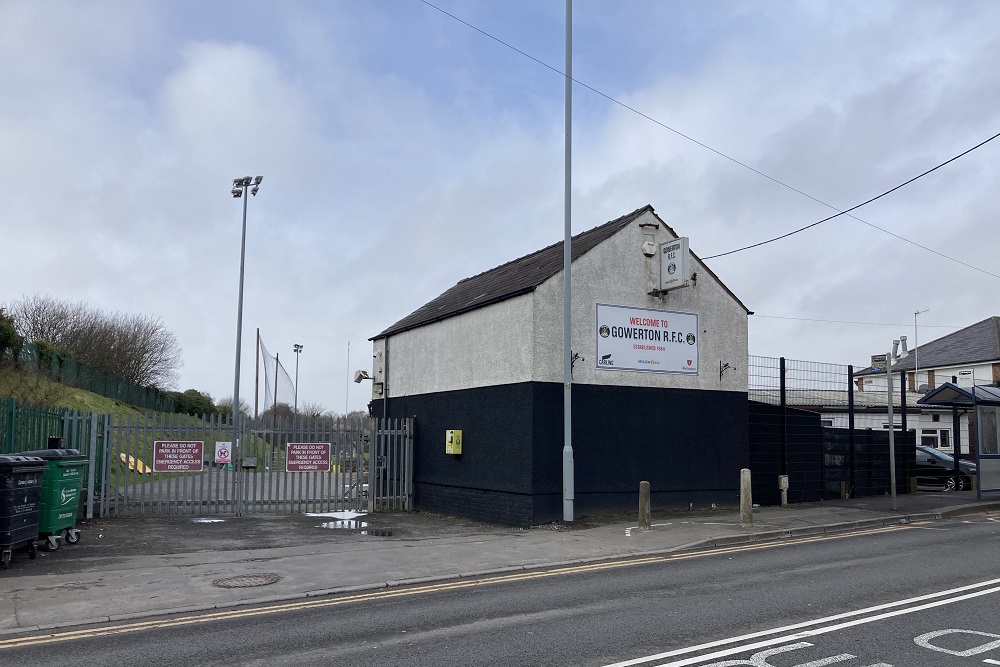 Environmental scientist and chartered biologist Paul Court, of Close Trafle, Gowerton, said he was concerned about the loss of land which acted as sponge during wet weather, as well as the impact on Victoria Road.
"The trees there take up a lot of water, plus they are carbon sinks," he said. "It (a housing estate) would cause an enormous run-off."
Mr Court claimed there was more wildlife at the site than had been captured by an ecological assessment submitted on behalf of Persimmon Homes.
"There is a high population of slow worms, lizards and grass snakes," he said.
Transport hub
The outline plans include a transport hub with a park and ride, green spaces, play areas and cycle paths. A design and access statement said the estate should seek to incorporate existing mature trees, and that new native and non-native trees and shrubs should be planted.
Cllr Jenkins said some people living at the new estate, if it was built, would travel by train but that you couldn't stop them having cars. "When you try and get out of Fairwood Terrace it's hard enough now," he said.
Referring to last week's public meeting, Cllr Jenkins said he asked if anyone backed the development. "Nobody was for it," he said.
He added that a Persimmon Homes representative was due to attend another meeting later this month where a newly-formed residents' sub-committee would be present.
Gowerton's 5,000-plus population is rising with the completion of a 99-home development off Gorwydd Road, and resident Stephanie Hill said another 230 homes would place too much strain on services.
"We don't have the capacity for it," she said. "Our streets are overloaded with cars."
She claimed local schools were over-subscribed, and that people were complaining about a sewage smell from the nearby waste water treatment works.
Referring to the planned development site, Ms Hill, of Clos Trafle, said: "I'm down there every single evening with my son and dog. My son is learning about nature there. It's a really big part of his childhood."
Local development plan
Swansea's local development plan – a planning blueprint identifying land for housing and other uses – earmarked a large chunk of land by Gowerton railway station, stretching east to Waunarlwydd and north-east to the A484, for around 716 new homes. This would include a park and ride at the station, plus a new primary school and road links to the A484 and Swansea Road.
Persimmon Homes' outline plans indicate that 15% of the 230 houses and flats off Fairwood Terrace would be affordable. The company said the homes would help give local people the chance to remain in the area, create jobs and boost the local economy. It will need to submit a detailed planning application to Swansea Council if the outline one is approved.
A spokesman for the housebuilder said substantial investment would be made to improve public services in the area, and that some properties would be transferred to a housing association for social housing for local people.
He added: "Our plans would also include an upgraded signal controlled junction between Fairwood Terrace and Victoria Road, which would provide capacity for the development as well as providing improved access for pedestrians through formal crossings and improved controlled exit from the rugby club."
---
Support our Nation today
For the price of a cup of coffee a month you can help us create an independent, not-for-profit, national news service for the people of Wales, by the people of Wales.