News
Organic lamb producer explores hi-tech solution to post-Brexit export problems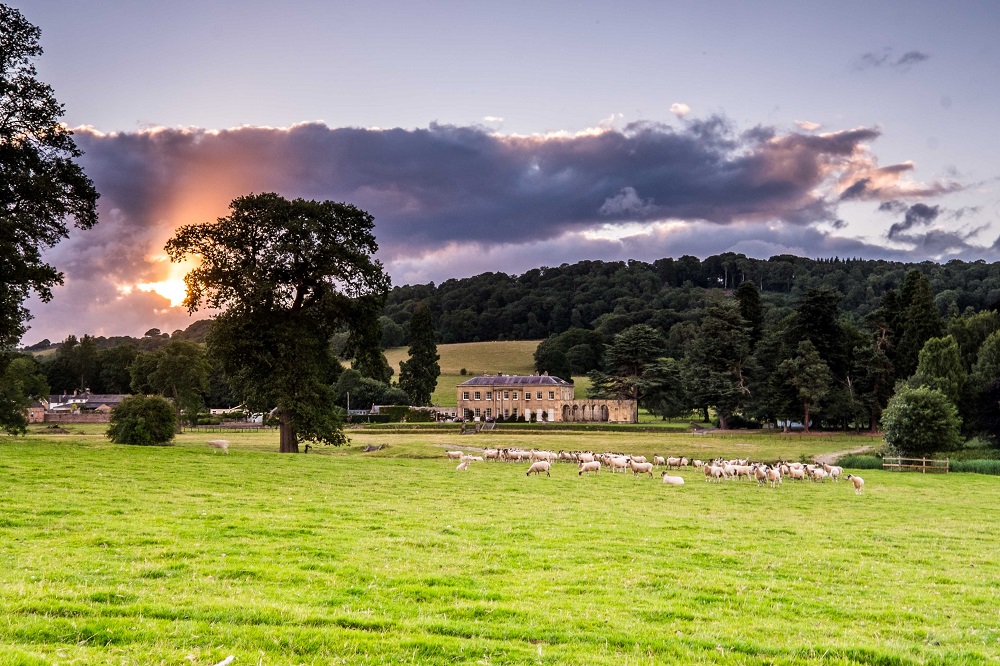 A leading producer of Welsh premium organic lamb is exploring a hi-tech solution to resolve problems it has experienced exporting its products since Brexit
Rhug Estate has partnered with an international consortium of tech, trade, and veterinary industry leaders on a supply chain project to enable the frictionless movement of quality lamb products to export markets.
Ubloquity – the lead company in a newly formed technology consortium (TETA) – has secured £50,000 in funding from the Welsh Government's Technology Connected scheme to develop the blockchain-enabled application for Rhug.
The system replaces manual 'in person' veterinary checks with remote digital checks –making the export process simpler, cheaper, and significantly more efficient.
The award-winning 12,500-acre Rhug Estate is a 100% organic, sustainable farming business which exports premium lamb from Wales to markets across Europe.
Since Brexit, Rhug's organic lamb exports have fallen by 50% due to increased administration burdens, complex custom regulations and veterinary checks and certifications.
In addition, delivery times have increased from one to six weeks.
The blockchain solution reimagines the supply chain for Rhug by replacing the manual 'in check' veterinary process with remote digital checks that are authenticated, highly efficient, and offer significant cost reductions.
This data, along with all the other regulatory information and protocols, is stored on the blockchain, creating a green export lane for Rhug.
By achieving trusted trader status, Rhug's lamb is transported without checks and lengthy time delays.
The TETA consortium was formed in response to the UK government's Border Target Operating Model, which proposes a new approach to security controls and sets out how controls will be simplified, and digitised.

Pilot programme
The group has created a pilot programme that securely connects food safety, traceability, and transport data across the supply chain – from farm to processor and distribution centre to border check.
Rob Chester, ubloquity CEO said: "Post-Brexit, red meat exporters face additional regulatory checks and administrative burdens on goods going to the EU, making it more difficult and expensive for customers and restaurants on the continent to source premium goods such as Welsh lamb.
"Blockchain technology can solve this problem and we're partnering with Rhug and industry experts to deliver a solution that enables frictionless trade and unlocks Welsh lamb exports.
"Our digital blockchain-enabled application will remove the requirement to deploy expensive and highly qualified vets to conduct manual checks and sign paperwork – significantly lowering the cost of trade to the exporter and freeing up vets to conduct more highly skilled and necessary work."
Chris Esler, Production Manager, Rhug Estate added: "We're thrilled to be working with ubloquity and the TETA consortium on a solution that will ensure we can get more fresh, organic lamb to our EU customers – saving money and time across the supply chain.
"We welcome the support from Technology Connected to help us take the project forward and enable us to boost quality Welsh lamb exports."
---
Support our Nation today
For the price of a cup of coffee a month you can help us create an independent, not-for-profit, national news service for the people of Wales, by the people of Wales.