News
Passengers complain of overcrowding and delays as bus services are axed
Sarah Morgan Jones
Passengers say they are being crammed onto overcrowded buses, and left to walk long distances in the dark to get connections, due to the recent cuts to services in south west Wales.
The latest round of cutbacks were confirmed on 29 October as First Cymru – the main bus operator in Swansea, Bridgend, and Neath Port Talbot, announced alterations to services following reductions to the amount of funding the Welsh Government gives to bus operators.
The Bus Emergency Scheme fund, which was designed to keep vital bus services running throughout the pandemic, was brought to an end in July.
While it has been followed up by the capped sum of £46m in the Bus Transition Fund, operators have said this will only support their bus provision until March 31, 2024.
In a series of local Facebook groups set up to discuss the bus cuts, residents have been sharing the difficulties they are experiencing due to reduction in frequency, re-routing of some buses and axing of  other services.
Passengers say since the changes they have suffered of serious overcrowding, a lack of spaces for prams and wheelchairs and no seats for older passengers.
Some people who are entitled to concessionary travel say they have been forced to get taxis as the queues are too long, or the buses are simply cancelled without warning or explanation.
Some members of the groups agreed to share their experiences with Nation.Cymru and also signposted other area groups, members of which were expressing similar frustrations.

Merged and less frequent
In Swansea, services to Townhill and Mayhill have been merged from three routes to two meaning the journeys are far longer and the frequency of buses has been cut by a third.
These are predominately social housing areas with high populations of older people, people with disabilities, school children and young families and there are many shift workers who work weekends or must start early or return late.
Jane, a Townhill resident told Nation.Cymru: "A friend who visited me waited over an hour at the bus stop on several occasions, then ended up walking all the way home. I'm not able to walk anywhere from here so I don't have that option – I'm disabled. Even walking to the bus stop is challenging, there's no way I could walk to town.
"I get a bus to town for shopping, and taxi back if I have things to carry. If buses don't come, I'm stuck out here unless I shell out £8-9 for a taxi into town as well. A taxi both ways, several times a week, is not affordable.
"Since the cuts the queues for the 12/13 are so large that people have been left behind at the Quadrant [bus station in Swansea] and subsequent stops, every time I've caught those buses.
"The frequency of buses has been cut so much already that its already not enough for the passengers who use them, when one fails to come it piles the pressure on the next bus.
"I'm not getting the medical care I need as I can't reliably get to appointments on time. I've also dropped out of the classes I was doing, since moving out here from town.
"I'm now far more isolated and feel trapped, on the far side of a large hill that I can't walk over. I can't plan to be anywhere be on time unless I use taxis. Having to rely on buses that are infrequent and unreliable has made my life far more difficult."
At capacity
Pat Baldrian, from Mayhill, told Nation.Cymru: "My elderly husband has been in Morriston hospital since February. I rely on buses every day to visit him. Normally I'd get the 4 into town then the 12/13 to get home to Mayhill.
"They're always full now and I'm worried about not getting home so I now get the 43 home which takes ages after going round Penlan/Blaen y Maes etc. at least it gets me home. Dreading the chaos over Christmas."
Chris Jones from Bonymaen said: "I get the 9:35 service 31 to work daily. It is full every morning by the time it reaches my stop frequently it is at capacity and misses all the stops from Mansell Road/Bonymaen Road into town and the next bus is almost an hour after it.
"On my way home I have to close 10 mins early to be sure I am at the Quadrant bus stop and in the queue 15 mins before the 4:15pm 31 is due as it is always completely full leaving the Quadrant. It regularly has to leave people behind as they cannot fit onboard and then the bus cannot pick up at the next 2 main town centre stops at Sainsbury's and the Ship Inn where there is always people waiting while the bus drives straight past."
Another woman from Swansea, who did not wish to be named, said: "The morning bus I used to rely on served the university, hospital and seven schools en route, this service being withdrawn and replaced to one an hour on a revised route is stressful with overcrowding being the main issue.
"The transition, in my opinion has been handled poorly, no staggering of information on bus stops, incorrect information online and extremely poor customer service at the bus station has meant it's been very difficult to plan or adapt journeys.
"Passengers have been left waiting at bus stops that are no longer in use, whole areas of the city are now cut off from public transport completely, we have already seen increased traffic congestion and it will no doubt be detrimental to the local economy."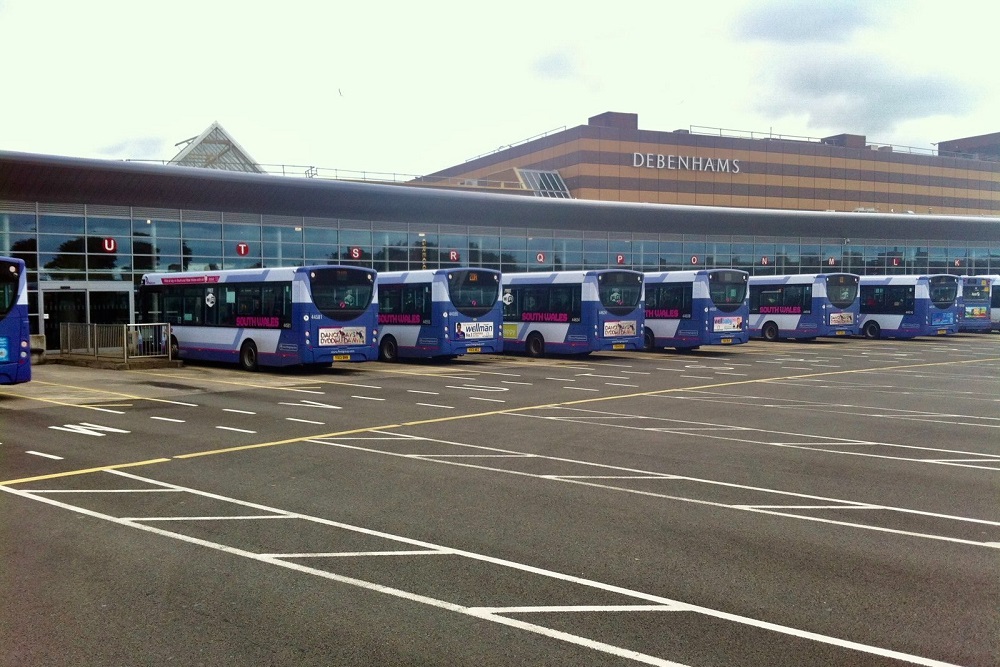 Challenging combination
In a written statement on bus reform, published on 10 November, Lee Waters MS, Deputy Minister for Climate Change said: "Members of the Senedd are understandably concerned about the changes to services we have seen in different parts of Wales, despite the additional funding we continue to provide: £42m this year and over £200m since the start of the COVID-19 pandemic.
"As we transition from the emergency life-support that sustained the industry through Covid and its aftermath, it is becoming ever clearer that the privatised operating model for bus services is broken.
"Despite the additional funding we have made available, we still face a challenging combination of rising costs and supressed demand, and this has led bus companies across Wales to cut back on routes and service frequencies.
"I am grateful for the collaborative way bus operators across Wales have worked with us to manage the impact of these challenges, but regardless of the economic lifeline public funds have provided since the pandemic, if services are marginal or lossmaking private operators have no incentive to continue running them – without additional support from the Welsh Government or local authorities.
"Ultimately, we need wholescale reform, network planning, and an operating model that puts passengers and public interest before profit. Our White Paper sets out our plan to bring local authorities together at a regional level, along with Transport for Wales and the Welsh Government, to agree on the shape of networks in their area."
Essential services
Sioned Williams, Plaid Cymru MS for South Wales West said: "Buses are essential services, but a combination of a slow post-pandemic recovery in passenger numbers, increased costs and cuts in funding by Welsh Government have created a bus crisis.
"So many constituents have contacted me in recent months, sharing their concerns and the impact cuts have had on them.
"I've heard from some who are facing losing their jobs because services they rely on to get to work are being axed, or some who will find it almost impossible to get to doctors or hospital appointments. As a result of recent cuts, I've also heard of regular overcrowding on some buses.
"I have repeatedly raised concerns with Welsh Government, but their answers have not reassured me, let along those who rely on buses every day.
"While I support the long term ambition of re-regulating bus services, this will not do anything for those seeing their services cut now.
"The Government must publish its strategy on how it is going to ensure services are properly funded, what action it will take with partners to boost passenger numbers, and help lay the groundwork for a fully reformed bus network."
Impact
Marie Cronin, Operations Manager for the Swansea West area at First said in response to a customer complaint: "We were tasked by south and west Wales' local authorities to reduce its bus network in accordance with reduced public funding. If a service has been reduced, that is unfortunately why.
"Passenger numbers remain well below previous levels, particularly for concessionary card holders. Our teams have worked hard over the summer, in collaboration with all impacted local authorities, to minimise the impact of these service changes.
"With these service changes, we are also aware that some services might now become busier than before. We are monitoring the data across our entire network since these changes took place.
"If a service proves to have exceptionally high demand, we will again work with Swansea City Council to potentially increase resource and frequency. We cannot implement the changes without discussing with the Local Authorities."
See the full list of services affected across south west Wales here.
A petition against the bus cuts organised by the Swansea group can be found here.
---
Support our Nation today
For the price of a cup of coffee a month you can help us create an independent, not-for-profit, national news service for the people of Wales, by the people of Wales.