News
Paul Mason: meet the English journalist hoping for the chance to unseat a senior Tory MP in Pembrokeshire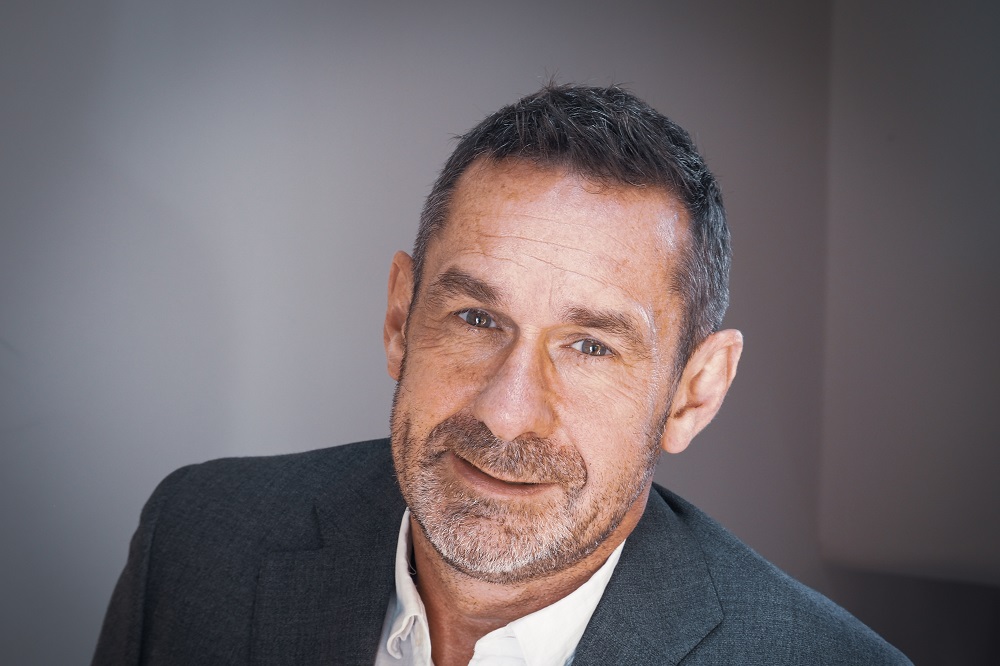 Siân Williams
He's the most high-profile candidate to put his name forward to be selected as the Labour Party's candidate for Mid & South Pembrokeshire in the next General Election.
Paul Mason is a former economics editor at the BBC and Channel 4 News. He says he's spent his working life holding powerful people to account and asking tough questions.
He now wants to use those skills to fight on behalf of the people of Pembrokeshire as their MP in Westminster.
Englishman Paul Mason is currently being criticised on social media because he doesn't live in Wales.
In February Welsh Government said all future Senedd candidates must live in Wales. Mr Mason told Nation.Cymru he agreed with that plan.
"Absolutely, I'm not standing for the Senedd here. But if I'm selected, I will move immediately. My wife has a caravan and we got it to be near our close friends and family in Pembrokeshire."
It's refreshing to speak with an English journalist who has taken the trouble to learn to pronounce Welsh words properly. Some Welsh journalists and politicians would be well-advised to follow his example.
He says his Welsh language skills are "still rubbish, I'm on the Paul dw i (I am) and the days of the week. I want to show willing … I'm using Duolingo and Open University."

Selection process
Today (10 March) is the closing date for applications to be the Labour candidate in this constituency.
At a later date, applicants will be interviewed by Labour's UK wide National Executive of Britain, explained Mr Mason.
Those chosen to go on the long list are then passed on to a local selection committee to decide which applicant becomes their candidate.
It's a new constituency, merging part of Preseli with Carmarthen West and Pembrokeshire South, meaning that the Conservatives must choose between Simon Hart MP and Stephen Crabb MP as their candidate.
Paul Mason pointed out that, "Simon Hart is the Chief Whip of the Government and has an 8,000 majority. Anybody that assumes it's going to be easy to defeat the Tories, is underestimating."
English migration
In the popular tourist areas of Pembrokeshire, it's possible that many of those who vote Tory, are people who move into their second homes permanently when they retire. The same could be said for Cornwall.
His response was: "I'd say there is an English migration into Wales. I noticed it in Milford Haven last week when I was there. A lot of the people I met on the street, and in the cafes during the day, were probably people who are retired and some of them were English."
Like elsewhere along the coast, local people are often priced out of the housing market in Pembrokeshire.
Mr Mason says that his "Number one priority" if elected, "will be affordable homes for local people."
Being English himself and having a second home in Pembrokeshire, how can he offer himself as part of the solution when he's part of the problem?
"Well, I don't think – if we're going to say that caravans are a problem we are going to have a big discussion with Welsh people who have those caravans.
"Because on the small site where I am a lot of the people who have them are Welsh."
Those people are not running to be a Member of Parliament, are they?
"What I'm saying is there's a different between caravans and second homes.
"I would never buy a second home."
Caravan owners don't pay council tax and some may argue that's a worse problem?
"Labour at the moment hikes the council tax on the second homes. I think they are going to have to do something about council tax – or an increase in rates.
"It's certainly the case that everybody with a place somewhere has to have a stake in that place. The problem about making them pay council tax would be – do people get a vote. And, of course, that's what you don't want."
"So, you asked me how can I be somebody who is part of the solution? I want to see investment going into Pembrokeshire."
Stand up to Cardiff
He added: "I think I can win" but as a Labour MP he would, "also have to stand up to Cardiff. It's not as simple as there being a party line.
"What I mean is, sometimes decisions taken in Cardiff under devolved powers may not be in the interest of people in Pembrokeshire.
"The MP draws their mandate from the constituency. Even though I'd be standing as a Welsh Labour MP, just the same as you will find (elsewhere) you find Labour MPs (questioning) Welsh Government."
Asked for an example, he replied: "If you look at Eluned Morgan, the Senedd Member in west Wales, and a person I admire.
"If you look at the way she's negotiated the problem of Withybush Hospital being constantly under threat.
"She has said clearly that there needs to be acute services and A&E in that hospital, and as an MP that's what I'd say."
On the subject of an independent Wales, Mr Mason says he's all for it, "the moment the majority of Welsh people vote to leave the UK."
In the meantime, he said, "I am in favour of the maximum amount of devolution for both Scotland and Wales, that is my position."
---
Support our Nation today
For the price of a cup of coffee a month you can help us create an independent, not-for-profit, national news service for the people of Wales, by the people of Wales.