News
Payments for troubled Ajax armoured vehicles programme to resume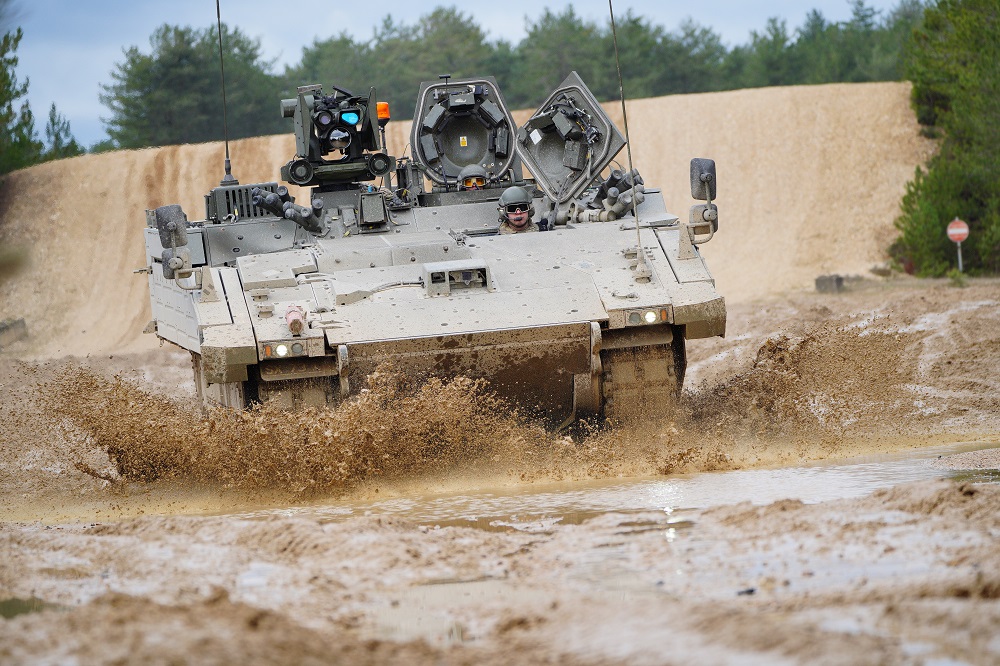 Payments towards the £5.5 billion cost of the Army's new Ajax armoured vehicles will resume after ministers concluded the troubled programme is "turning a corner".
The Ministry of Defence said on Monday it will hand over £480 million this month after halting payments to General Dynamics for the Welsh-built tanks more than two years ago.
The vehicles, which are built in Merthyr Tydfil, had been due to enter service in 2017, but the project has been repeatedly delayed, with problems including noise and vibration which injured soldiers.
In a written statement to MPs, defence procurement minister Alex Chalk said payments would resume with a payment of around half of what has been held back since December 2020.
"Given the satisfactory progress against the programme, the department will resume payments this month, starting with a payment of £480 million," he said.
"Restarting payments to General Dynamics reflects the fact that the programme continues to return to a firm footing and supports the delivery of the schedule to deliver operational capability."
He said further payments for 589 of the fighting vehicles will be made against a "new schedule and its milestones".
"The Ajax programme is turning a corner, but this does not remove the need for the department to identify and learn lessons," he added.

Taxpayers
Labour accused the Government of "failing British taxpayers and British troops".
Shadow defence secretary John Healey said: "The Conservatives are shelling out billions more of taxpayers' money on a project which is already six years late and won't fully deliver until the end of this decade.
"The Defence Secretary has made Ajax central to the future of the Army and the UK's ability to fulfil our Nato obligations, yet after 13 years and £4 billion investment the Army has still not got a single deployable vehicle.
"It is clear the Government can't deliver value for public money or the equipment our forces need to fight."
The Ajax, which will be supplied to the 3rd (UK) Division, the main war-fighting division of the British Army, come in six different variants including the 'workhorse' Ares people carrier.
The Ajax itself is the turreted version fitted with a 40mm cannon with other variants designed as command, repair and recovery vehicles.
---
Support our Nation today
For the price of a cup of coffee a month you can help us create an independent, not-for-profit, national news service for the people of Wales, by the people of Wales.