News
Pembrokeshire councillor hit out at 'Labour supporter' smear campaign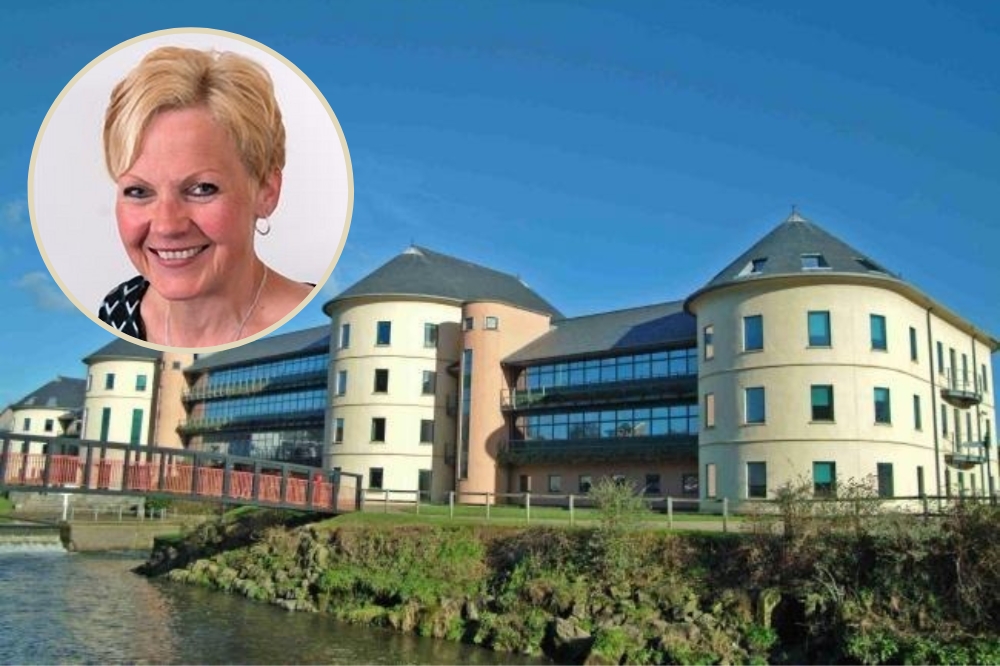 Bruce Sinclair, local democracy reporter
A Pembrokeshire councillor has hit out an anonymous online smear campaign against her, allegedly involving a fellow member of the council.
Claims have been made online that independent councillor for Tenby South, Sam Skyrme-Blackhall, was a closet supporter of the Labour party.
West Williamston councillor Jacob Williams recently highlighted the anonymous campaign against her, citing two Facebook pages, one entitled 'Moanalot' and the other 'Not another blogger'.
Cllr Williams, in his long-running blog, has even pointed the finger for 'Moanalot' at a fellow member of the county council.
Cllr Williams said the Moanalot page was a renamed version of a previous page by the councillor, which he says was confirmed by Facebook's transparency section.
Cllr Williams said 'Moanalot' became vocal following a close-run but failed attempt to remove council leader David Simpson through a no-confidence motion.
Cllr Simpson, at the May 18 extraordinary council meeting, clung on to power by 31 votes to 29, one of those in his support was Cllr Skyrme-Blackhall.
Cllr Williams said there were two themes of Moanlot's criticism of Cllr Skyrme-Blackhall, allegations she – an independent member – is a closet Labour sympathiser, and that her support for Cllr Simpson is motivated by hopes of a seat in his Cabinet.
"This 'anonymous' smear campaign started just hours after the crunch vote which Simpson survived," he said, citing online comments by 'Moanalot' on stories in the local press on the subject.

Moanalot
Cllr Williams says the 'Moanalot' comment read: "No doubt it helped having Sam Skyrme Blackhall, an 'unaffiliated' Labour supporting candidate on your side. No doubt the constituents of her ward will be delighted to know their 'unaffiliated' councillor doesn't take sides, well maybe just the one."
Moanalot also included a photograph featuring, among others, Cllr Skyrme-Blackhall and Labour party members in Tenby.
Just two days later, on May 20, a new Facebook page was created with the title 'Not Another Blogger,' again referring to alleged Labour links, said Cllr Williams.
Cllr Skyrme-Blackhall has said the picture was merely her attending an event as mayor of the seaside town.
Cllr Skyrme-Blackhall responded to the claims against her: "In relation to the picture and the rubbish in the blogs from 'Moanalot' and 'Not another Blogger' – it is quite simple – I was mayor of the town, the Minister for Health [Eluned Morgan MS] was visiting and there was an opportunity to show her the excellent work been done at a local drop-in centre and food bank. I am not and never have been a member of the Labour Party or any other party.
"I stood as an Independent (non-affiliated) and I will serve as an Independent.
"As for the rest, well it is very sad and to be honest quite distressing when [colleagues] decide to hide behind fake names and false accounts. When I speak, I do it openly, I do it as an independent woman and I do it in my name."
The councillor accused of being behind 'Moanalot' has been contacted by the Local Democracy Reporting Service.
The writer behind Not Another Blogger has not been identified by Cllr Williams, but has responded to him in a post: "To quell some of the curiosity, I'll divulge this much: I may not be a councillor, but I'm close enough to the game to see the chess pieces on the board."
---
Support our Nation today
For the price of a cup of coffee a month you can help us create an independent, not-for-profit, national news service for the people of Wales, by the people of Wales.