News
Pension funds 'backsliding on commitment to disinvest from fossil fuel firms'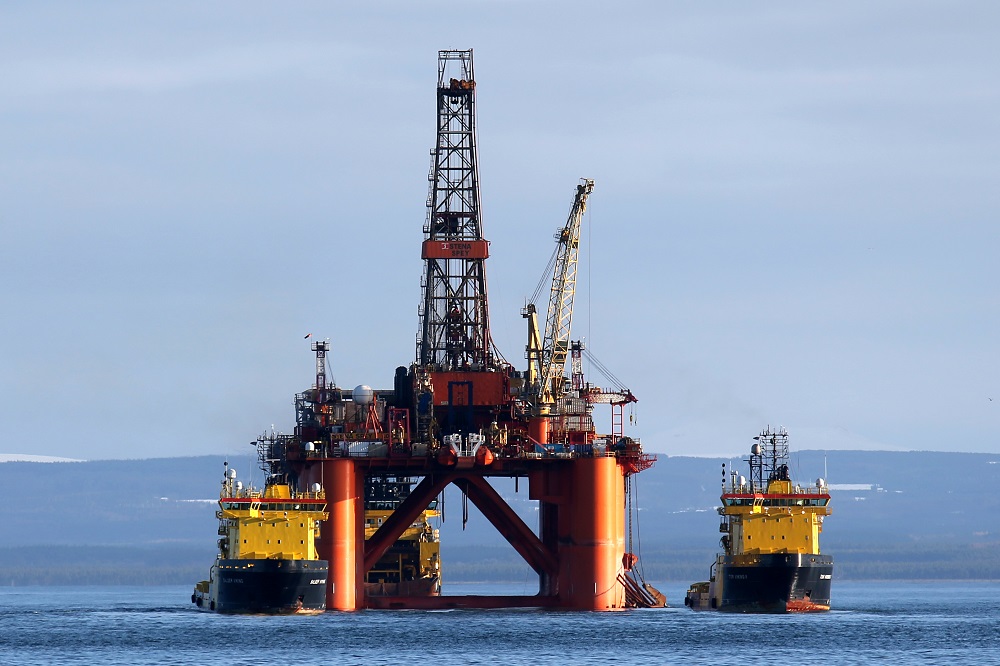 Martin Shipton
Campaigners say that despite the climate crisis and strong pressure from the Welsh government to reach net zero, local authority pension funds continue to hold millions of pounds in companies like BP and Shell.
Figures released by Platform UK and Friends of the Earth reveal that only two of the eight Welsh funds, Swansea and Cardiff, are making significant progress in divesting from fossil fuel firms..
Others still have investments running into millions in companies involved in mining, drilling or digging.
Gwent pension fund has more than £40m invested in fossil fuels, Gwynedd £48m, and Rhondda Cynon Taf more than £16m. Another fund, Dyfed, which acts as the lead authority for the Wales Pension Partnership (WPP), now has at least £105m invested in gas and oil companies, despite only disclosing 54% of its holdings.
Local government pension funds in Wales continue funding oil, coal and gas companies in the face of evidence from the FTSE and others that fossil free investments have equalled or outperformed their fossil fuel equivalents for over 10 years. Climate activists argue that pulling all investments out of polluting companies is not only good for the climate, but good for pensioners and pension savers too.

Saddened
The campaign group Divest Cymru said it was greatly saddened at the wasted opportunity such investments represent. Rick Mills from the group said: "We think that pension fund members will be shocked to learn that so much of their money is still being used in a way that will damage all our futures.
"Local government pension schemes are underwriting climate catastrophe when they could be using their funds in a way that offers good financial returns while also benefitting future generations. For instance, the money invested in fossil fuel companies could instead be used to provide social housing, schools and sustainable energy projects here in Wales."
Across Wales, local authority pension funds still have at least £227m invested in fossil fuels, and the real figure is likely to be considerably higher as four of the eight funds disclosed less than half of their holdings.
In response to increased criticism, pension funds argue that they can influence the policies of fossil fuel companies, although there is strong evidence that this hasn't worked. Companies such as BP have backtracked on previous commitments and voting recommendations at AGMs have failed to be implemented in the overwhelming majority of cases.
The eight funds that make up the WPP have assets of more than £20bn. The worst performing funds are coming under increased pressure to match the performance of Cardiff and Swansea in decarbonising their holdings.
Decarbonise
A growing number of county councils have passed motions telling their fund managers to divest, and last year the Senedd passed a motion calling on all local authority pension committees to decarbonise their funds by 2030. Campaigners say that the latest figures suggest many of thefunds just aren't listening.
Hywel Davies of Divest Cymru said: "It is beyond belief that money that comes from the pockets of council employees can be used to damage all our futures, on a scale that is only now becoming apparent. We are running out of time to act: we need all Welsh pension funds to commit to full divestment with immediate effect. It is now universally accepted that the climate crisis is a real and present danger.
"This year has seen extreme weather all round the world. Divestment groups argue that it is big oil and mining companies that are responsible for this crisis. There is, they say, no justification for continued investment in fossil fuel companies in a climate emergency, and we should accept no more excuses from pension funds."
A spokesman for Carmarthenshire County Council, which handles media communications for the local government pension funds in Wales, said: "The WPP has been positive for the climate ambitions of the eight Welsh local government pension funds, bringing an increased value of assets into scope of the collective implementation of climate strategy.
"To realise overall progress, we have commissioned an all-Wales climate report, which will look at carbon exposures across the funds, and help the WPP and the funds evolve climate strategy accordingly. While not yet finalised, initial calculations suggest that the weighted-average carbon intensity of the funds' collective equity exposure has fallen, while exposure to companies with fossil fuel reserves has fallen.
"Of equal importance is the increase in exposure to companies generating revenue from climate solutions. We believe this highlights the positive direction of travel in terms of decarbonisation across the Welsh funds. This is reflected in the ongoing development of sub-funds at the WPP level. WPP recently launched the Sustainable Active Equity Sub-Fund, to which all eight Welsh local authority funds have allocated, which has a key net zero requirement, defined fossil-fuel exclusions and explicitly targets issuers offering sustainable solutions to environmental and social challenges, and those that are set to benefit from the 'just transition'.
"New pooled strategies across private debt, private equity and infrastructure are also due to launch, including allocations to renewable energy. We expect to benefit from this ongoing work, with further improvement in climate exposures."
---
Support our Nation today
For the price of a cup of coffee a month you can help us create an independent, not-for-profit, national news service for the people of Wales, by the people of Wales.