News
PETA 'cat monger' to serve up 'dead cats' in Cardiff in honour of World Vegan Day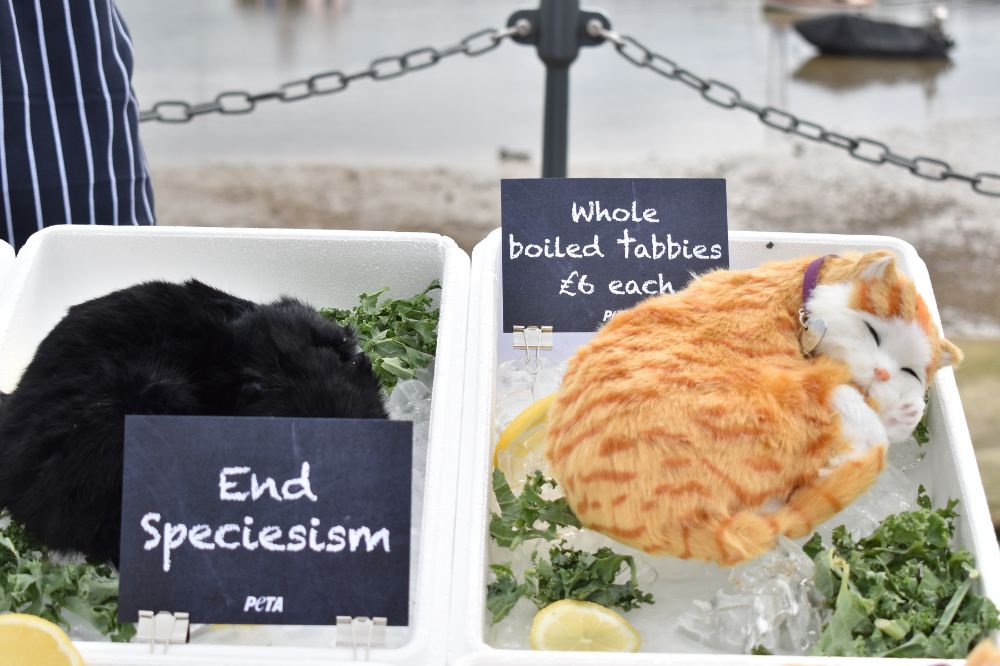 A PETA 'cat monger' will serve up kitty fillets at Cardiff Market today in honour of World Vegan Day.
The kitten cutlets will be served up on trays of ice at two for £5 with "fresh local Siamese" for £8 a kilo and "whole boiled tabbies" for £6 each.
The campaign is being carried out on Wednesday (November 1) at 12 noon by the world's largest animal rights organisation who say eating fish is no different to eating pets.
The "cat monger" will compete with the local fishmongers at Cardiff's historical market in an effort to challenge 'speciesism' – the practice of treating one species as morally more important than members of other species.
PETA said it hopes the event will push locals to "see fish as intelligent, feeling individuals" and opt for vegan fare instead of meat.

Fur
Senior Campaigns Manager Kate Werner said: "Fish are as playful, inquisitive, and sensitive to pain as the cats we share our homes with, yet more fish are killed for food each year than all other animals combined.
"PETA is calling on everyone to 'sea' things differently and to leave all animals – whether they have fur or fins – off their plates."
"Fish share knowledge and have long memories as well as cultural traditions. Yet they're impaled, crushed, suffocated, or cut open and gutted by the billion – often while they're completely conscious.
"In addition, 38 million tonnes of other aquatic animals are unintentionally caught annually as the fishing industry aims to increase profits. Every person who goes vegan spares the lives of nearly 200 animals (including aquatic ones) each year."
---
Support our Nation today
For the price of a cup of coffee a month you can help us create an independent, not-for-profit, national news service for the people of Wales, by the people of Wales.