News
Petition launched to keep Lynette White killer Jeffrey Gafoor behind bars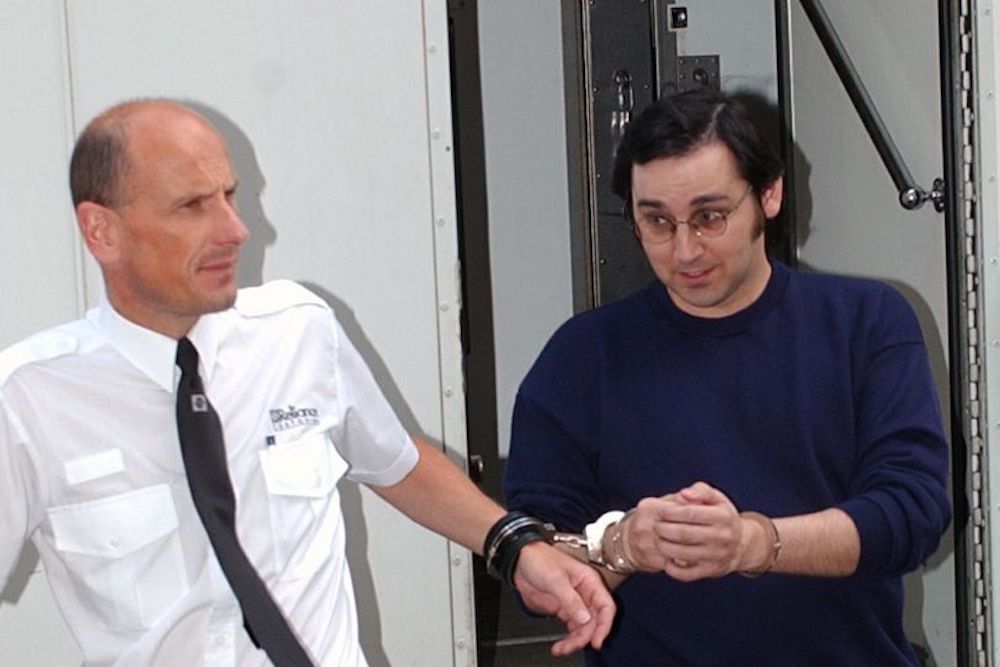 The news that Jeffrey Gafoor, the killer of Cardiff sex worker Lynette White, has been allowed days out of prison, has sparked anger among the community in Butetown – and amongst the families of the men wrongly convicted of her killing.
Although police originally issued a photofit of a white man as the main suspect after White was murdered in 1988, three black men – Tony Paris, Yusef Abdullahi and Stephen Miller – were wrongly found guilty of her murder in 1990. The convictions of them men dubbed The Cardiff Three were later quashed by the Court of Appeal. Eventually, after advances in DNA technology, Gafoor was convicted of the murder in 2004 and jailed for life.
Now Cassie Parris, the daughter of Tony Paris, one of the men who spent time in prison as part of the notorious miscarriage of justice, has launched a petition asking that Gafoor is never released.
Posting on her Twitter account, Cassie wrote how Gafoor's day release has meant more trauma for the families of the men wrongly convicted of her murder.
She said: "Jeffrey Gafoor has been let out on day release. I'm absolutely disgusted and heartbroken hearing this news. He should never step foot outside and rot in prison like he and the police were willing to let my father do. Who allowed this?
"We are getting phone calls from everyone telling us he's on day release. Now the families have to relive trauma. This is not ok and it should be revoked ASAP.
Publicising the petition, she added: "Let Jeffrey Gafoor's parole board know he should be kept locked up and revoke their decision to let him have day releases."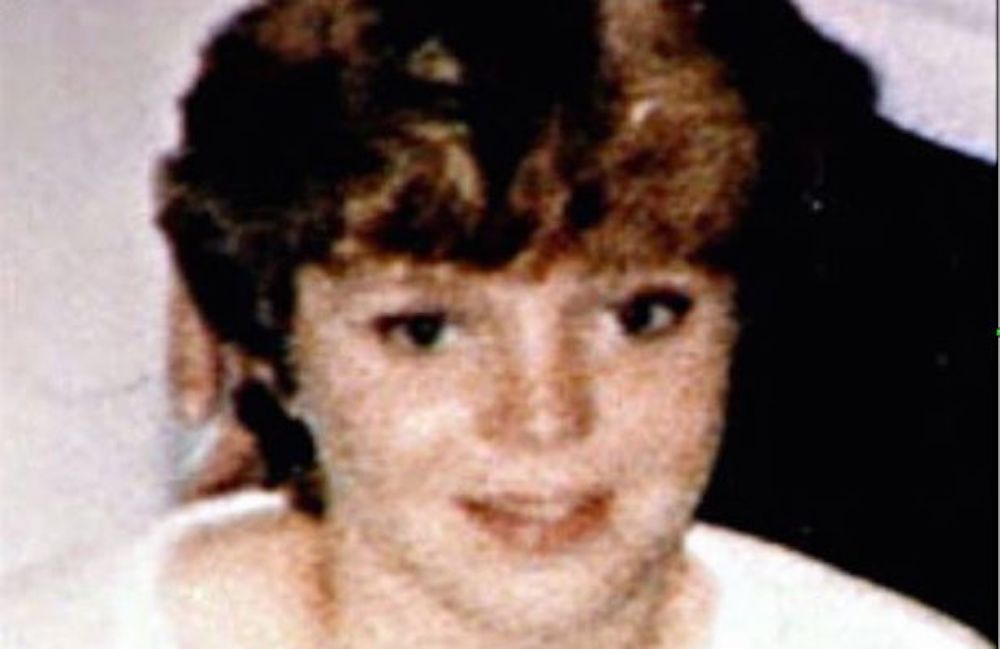 The petition which went live in the early hours of this morning reads:
'On 14th February 1988 Cardiff girl Lynette White was brutally murdered by Jeffrey Gafoor who escaped justice for many years. In a gross miscarriage of justice. five men from Butetown, Cardiff were arrested despite decrying their innocence.
'In 1990 three of these, Tony Paris, who recently passed away, Stephen Miller and Yusef Abdullahi, ended up being convicted and sentenced to life imprisonment for a crime they did not commit.
'1992 saw the Cardiff Three released when the Court of Appeal ruled their convictions as unsafe. The nightmare was over but the damage was done and still reverberates through the core of 'Tiger Bay' to this day.
In 2003, justice caught up with Jeffrey Gafoor when his DNA pinned him firmly to the crime. He was sentenced to life yet, despite being deemed 'not suitable' for release' he is now allowed out on 'day release'??
'This is the man who stabbed a young woman over 50 times for 30 quid. Who lived with his guilt as a whole community heaved and suffered because of HIS crime, and we're supposed to be ok with that!??
'He cannot be released. He has to remain behind bars. For the sake of all those who were, and continue to be devastated by what he did, these merry outings are nothing less than an insult!
'For Lynette and the dark shadow that Jeffrey Gafoor still casts, please sign and let's keep him where he belongs. LOCKED UP!'
Community groups in the Butetown area of Cardiff where Lynette, 20, was stabbed more than 60 times at her flat on Valentine's Day 1988, have expressed their shock and anger, and also their support for Cassie and the families of the Cardiff Three.
This is how we feel 👇🏼 who will help ??@Parole_Board @WelshGovernment @PrifWeinidog @thehuwedwards @p_m_davies @vaughangething @WENWales @voice_wales @Saferwales @WyburnWayne @C3SC_Community@gomedia91 @johnrmjones @BLMCymru @cassiejparris pic.twitter.com/iiqmS6VEGO

— TigerBay & the World (@TigerBayWorld) January 12, 2023
While Gafoor has been allowed days out of prison, the Parole Board has rejected Jeffrey Gafoor's latest application to be set free immediately.
The sentencing judge said that he should serve a minimum of 13 years before being considered for parole. Last month the Parole Board considered whether he should be set free. A report to the Ministry of Justice confirmed that Gafoor "had successfully undertaken temporary releases from prison".
The report said the Parole Board panel could only direct release if it was satisfied that it was no longer necessary for the protection of the public that Gafoor remained confined in prison.
It added: "[The] panel considered the contents of Mr Gafoor's dossier, prepared by the Secretary of State. This included up-to-date reports from Mr Gafoor's probation officer based in the community and other documentation from the establishment, including psychological assessments.
"The panel had the benefit of a victim's personal statement. The panel considered very carefully the impact and consequences of Mr Gafoor's crimes which had been outlined in this statement."

Risks
The report added: "Mr Gafoor could ruminate and act out of a sense of grievance, not understanding the harm that his actions caused to the victim. He had also misused alcohol. His difficulties in maintaining relationships meant he experienced social isolation.
"He had previously participated in accredited programmes to address his offending risks and had worked one-to-one with prison psychological services. He had graduated to open conditions where he had successfully undertaken temporary releases from prison.
"Mr Gafoor's custodial conduct continued to cause no concerns. Since his last parole review, Mr Gafoor had been relocated to another open prison. He was reported to have progressed and to have coped well with this development and with a change of probation officers supervising his case.
"Though Mr Gafoor's probation officer and other key report writers suggested remaining in open conditions would provide the measured pace needed to prepare him for safe release, the panel examined an outline release plan and weighed this against assessed risks.
"The plan included a requirement to reside in designated accommodation as well as strict limitations on Mr Gafoor's contacts, movements and activities, but the panel concluded these plans were not robust enough to manage Mr Gafoor in the community at this stage.
"After considering the circumstances of his offending, the progress made while in custody and other evidence presented in the dossier, the panel was not satisfied that Mr Gafoor was suitable for release.
"However, on considering the criteria for recommending placement in open conditions, the panel recommended that Mr Gafoor should remain in this location."
Mr Gafoor will be eligible for another parole review in due course.
Speaking to WalesOnline, author Satish Sekar, who has written two books on the Lynette White murder and who campaigned for years for further DNA tests to be carried out on material from the crime scene, said: "Extreme violence was used in the murder and a further aggravating factor was Gafoor's willingness to see innocent people be sent to prison for his crime.
"While it is right that Lynette White's family should be listened to, the Parole Board should also in future proactively seek victim statements from the families of those who were wrongly convicted. It is shocking that Gafoor's 'tariff' of 13 years is below that of two of the men who were wrongly convicted."
---
Support our Nation today
For the price of a cup of coffee a month you can help us create an independent, not-for-profit, national news service for the people of Wales, by the people of Wales.