News
Petition launched to scrap non-Welsh place names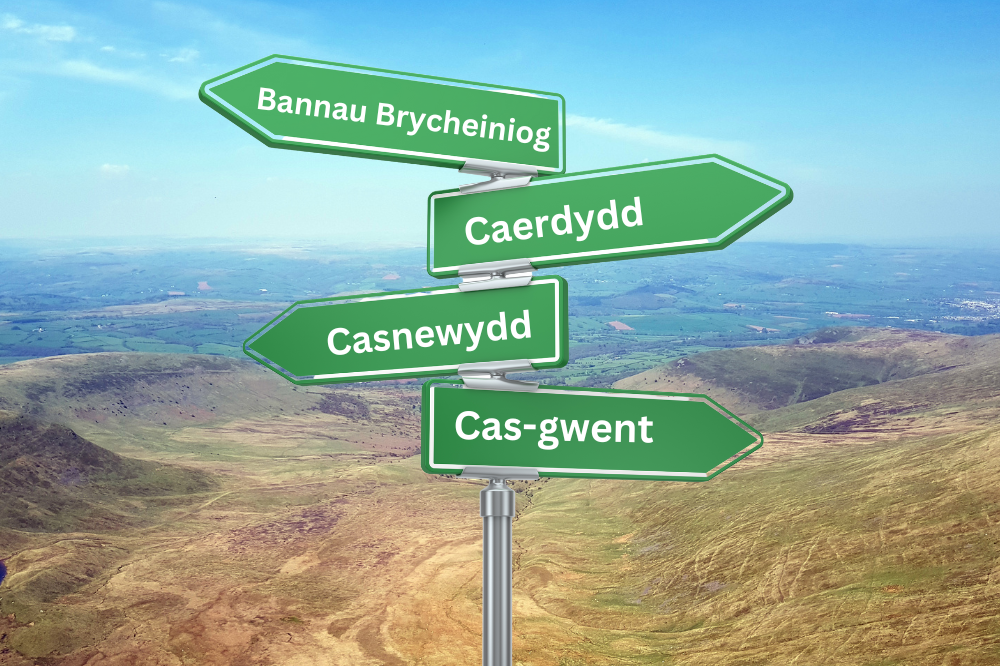 A petition which was launched to scrap non-Welsh names for Welsh places has been picking up steam following the move to ditch the English version of Brecon Beacons National Park in favour of the original name – Bannau Brycheiniog.
The petition – which has been set up by Mihangel ap Rhisiart via Change.Org – was started in December 2022 and went fairly unnoticed, beginning with only a modest target of 200 signatures.
Since the move to ditch the English version of Brecon Beacons which even saw Downing Street enter the row, the petition has started slowing catching on and the target was been altered to 1000 signatures.
After hitting the new target, the petition was changed to an official Senedd petition so it would stand a chance of being debated.
Mihangel, who is a researcher at Cardiff University, said that the petition is in the "spirit of respect for Wales as its own nation" and explained that scrapping non-Welsh place names would acknowledge "cultural oppression historically inflicted on Wales".
He said: "I had already created the petition and I think only got 50 or so signatures but obviously now am getting a bit more interest. I started the petition because I don't think places in Wales should need two names.
"I do think there is an issue of colonialism, no matter how many centuries it might be since Wales was conquered and then subsequently made legally part of England.
"However, even without this the Welsh place names have existed for a lot longer than the English versions and there is no justification in saying that it is forcing the Welsh language on people because there is no need to be able to understand the meaning of the place names in order to simply say them.
"We don't think it wrong to expect people to use names like Worcester and Loughborough even then there is no way of knowing from the spelling how they should be pronounced, and I certainly have no idea what they actually mean.
"At least with Welsh there are clear rules of pronunciation which mean the manner of pronouncing Abertawe or Rhydaman is easily known even without an understanding of what they mean."

"Native culture"
The petition has been a cause for debate on social media with some commentators stating not enough of the population in Wales can speak Welsh to warrant altering place names.
Signatories of the petition had the opposite opinion with one saying there's "nothing wrong with English people learning a little Welsh to get by".
Mihangel writes: "This request takes inspiration from such places as Uluru, formally known as Ayers Rock, Toronto, formally known as York and now Eryri and Bannau Brycheiniog, formally known as Snowdonia and Brecon Beacons."
UK Government ministers and Welsh Conservatives have been leading the backlash against the decision to rename the the Brecon Beacons which has been criticised as a symbolic attempt to look "trendy".
The park's management claimed the association with a wood-burning, carbon-emitting blazing beacon was "not a good look" and was the reason behind dropping the English version in favour of its ancient Welsh counterpart.
Downing Street said it expected people to carry on using the Brecon Beacons name and actions "rather than nomenclature" were the key to tackling climate change.
---
Support our Nation today
For the price of a cup of coffee a month you can help us create an independent, not-for-profit, national news service for the people of Wales, by the people of Wales.