News
Petition launched to secure fair rail funding for Wales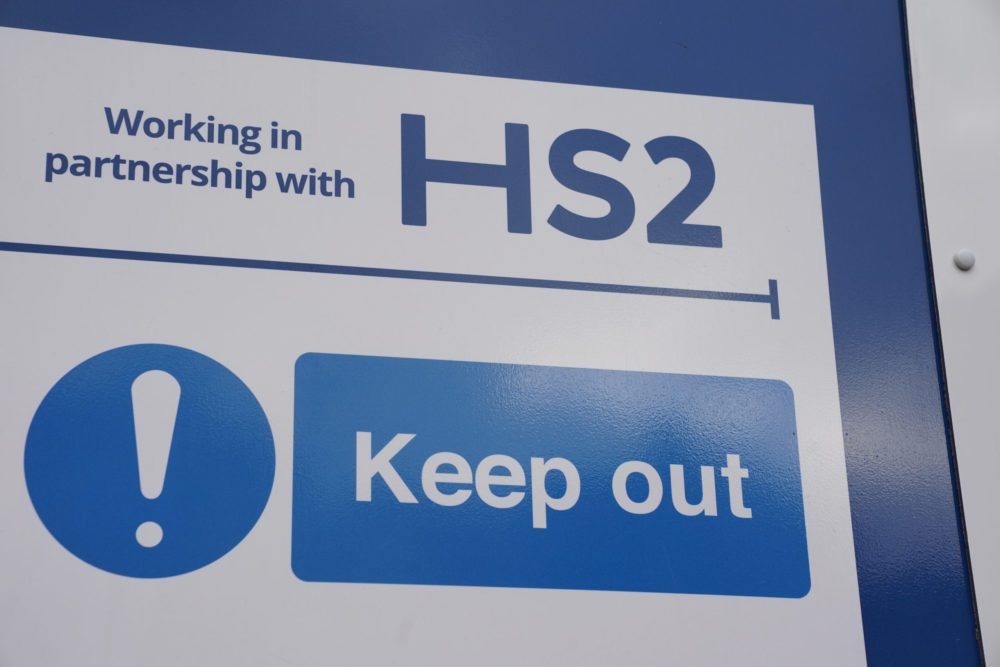 Martin Shipton
A petition demanding fair rail funding for Wales has been launched, with campaigners urging the UK Government to scrap its perverse classification of HS2 as an "England and Wales" project.
The petition on the UK Parliament website reads: "We believe that the UK Government is depriving Wales of billions of pounds as the UK Government has classified HS2 as an 'England and Wales' project although not a single piece of track will be laid in Wales.
"Linking Wales north to south along with three new metros could revitalise public transport, forming a truly national Welsh rail service. We ask that the UK Government gives Wales funding as a result of HS2 spending, via the Barnett consequential, just like it has done for Scotland and Northern Ireland. This could be used for rail improvements in Wales."
The misclassification of HS2 as an "England and Wales" project is depriving Wales of billions of pounds in much-needed funding for public transportation and rail infrastructure.

Joke
Hedd Gwynfor of Carmarthen, the petitioner, said: "It's a joke that the UK Government has classified HS2 as an 'England and Wales' project although not a single piece of track will be laid in Wales. We must put an end to the Great Welsh Train Robbery. It's a national scandal.
"It's only fair that Wales receives its share of HS2 funding through the Barnett consequential, similar to Scotland and Northern Ireland. Such funding is much needed and could be instrumental in revitalising the Welsh rail system, creating a more comprehensive and integrated national rail network, connecting north to south, and east to west."
Welsh Tory Senedd group leader Andrew RT Davies said in May 2022: "I'm making the case that Wales should receive its fair share of HS2 spending" and Welsh Labour leader and current First Minister Mark Drakeford said earlier this month: "Wales has already missed out on £270m as a result of HS2 misclassification in the current spending review period. That will only grow beyond that unless and until this misclassification is put right."
UK Tory Prime Minister Rishi Sunak remains opposed to giving fair HS2 funding to Wales, while UK Labour leader Keir Starmer refuses to commit to Wales receiving a share of HS2 funding if he becomes Prime Minister next year.
Spending priorities
Plaid Cymru leader Rhun ap Iorwerth has said of Labour's failure to commit to consequential funding for Wales in respect of HS2 spending in England: "The Labour Party can't have it both ways. They can't say on one hand that the Conservative UK Government should pay Wales the compensation it's owed as a result of HS2, and at the same time say a Labour government should be allowed to weigh up different spending priorities.
"And they can't threaten potential legal action against the Tory Government while refusing to commit to taking a Labour government to court on the same issue.
"We know we can't trust the Tories in Westminster. Their commitment to electrify the north Wales line unravelled as quickly as the Prime Minister took to find the back of a fag packet to scribble the original promise on.
"The Labour Party and the First Minister are signalling that a Labour UK government would also prefer to just talk a good game rather than act in the best interests of economic justice for Wales.
"Plaid Cymru will always stand up for fairness for Wales over HS2."
Leading transport expert Professor Mark Barry of Cardiff University has stated on his blog: "It is clear, as I set out in my evidence to the [UK Government's] Great British Railways consultation, that the rail industry and associated DfT ecosystem via its Rail Network Enhancements Pipeline (RNEP) process, and Barnett policy re Wales, rail and HS2, continues to systematically fail Wales.
"Without being overly dramatic, Wales has and continues to lose out on billions of pounds of necessary rail investment. The broad brush ratio of UK Government rail enhancement investment commitments in England v Wales of 200:1 is politically, constitutionally, economically and environmentally unacceptable.
"I have been trying to make this point since I first gave evidence to Westminster's Transport Committee back in 2011, with clearly limited success. I have no hesitation in asserting the Westminster/Whitehall government has been and continues to be, dysfunctional in this regard.
"More strategically, the focus and argument re HS2 and Wales means that many more important and clearly higher priority schemes for Wales are not being progressed. Collectively, while there are clear benefits to parts of England from the current rail funding ecosystem and projects like HS2, it is also very much clearer that this arrangement levies a very significant opportunity cost on Wales, its rail network and especially its economy."
The petition is now available on the UK Parliament website and can be signed by anyone who shares the belief that Wales deserves its fair share of HS2 funding.
You can show your support by signing the petition here.
---
Support our Nation today
For the price of a cup of coffee a month you can help us create an independent, not-for-profit, national news service for the people of Wales, by the people of Wales.