News
Phosphate Crisis: Mark Drakeford to chair summit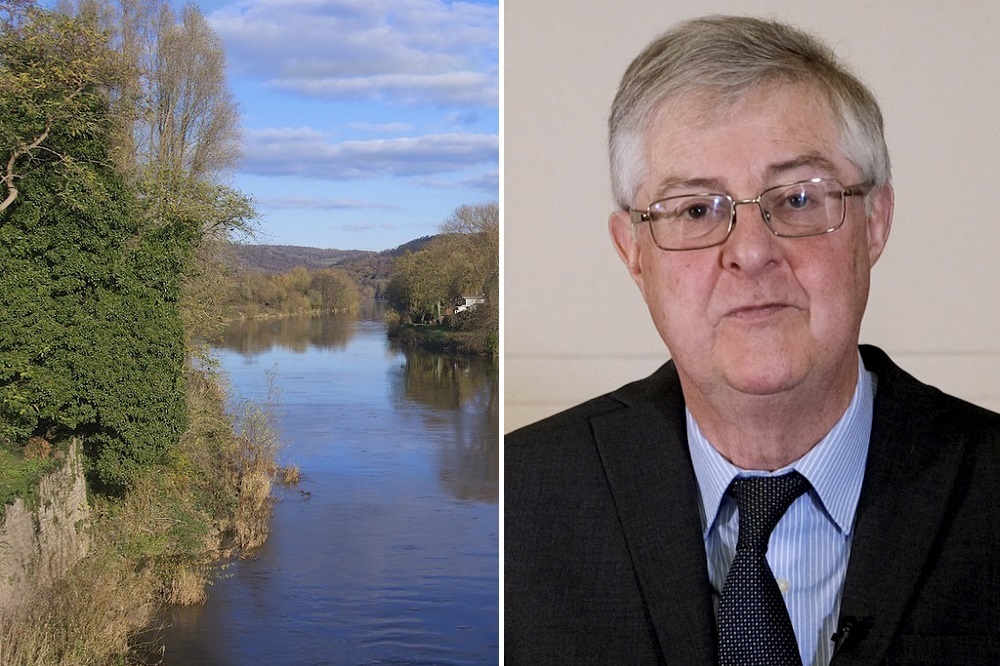 The poor state of Welsh rivers is holding back the development of social housing and businesses, the Senedd was told today (7 March).
First Minister Mark Drakeford told the Senedd that he intends to chair: "The second phosphate summit tomorrow (8 March) in order to accelerate the actions necessary to improve the water quality in our rivers that are Special Areas of Conservation."
He added that the aim is: "To get everybody around the table: the developers, the regulators, the water companies, the communities and the farmers as well."
Mr Drakeford was responding to questions raised by Mabon ap Gwynfor MS for Dwyfor Meirionnydd.
Mr ap Gwynfor said: "The phosphate regulations are having a significant impact on people across Wales.
"You will be aware of the impact of the regulations on housing developers, particularly social housing with some 700 social homes being held up because of these regulations."
Excess levels of phosphates can cause significant ecological damage to rivers.
In January 2021 Natural Resources Wales (NRW) published new targets to reduce river phosphate levels in special areas of conservation (SAC) across Wales

Llyn Tegid
Mr ap Gwynfor told the Senedd that the expansion of an established business in his constituency is under threat because the River Dee is failing.
The Llyn Tegid Railway is a popular attraction and one of the Great Little Trains of Wales.
The company has successfully raised a significant amount of money to bring the railway into town, explained Mr ap Gwynfor.
"It will be a significant economic boost to the area and they have been given planning consent and have done preparatory work for the new station.
"Indeed, National Resources Wales (NRW) themselves has done a great deal of preparatory work to allow the railway to come into the town.
"But the phosphate regulations mean that this development cannot proceed, despite the fact that they aren't going to build additional toilets in addition to what is publicly available already."
According to Mr ap Gwynfor, there is now "a very real risk that this plan could fail."
Mr Drakeford said: "We can't press ahead to agree to a development where the phosphate hasn't been taken into account.
"The impact of phosphate on rivers in Wales is a situation where we can't agree to undertake things that don't contribute to a future where that problem is mitigated."
The main sources of phosphorus (as phosphate) in rivers and lakes are sewage effluent (primarily from water industry sewage treatment works) and losses from agricultural land."
When phosphorus enters water bodies it triggers boosted algae growth, which consumes the oxygen within the water eventually killing off the biodiversity.
---
Support our Nation today
For the price of a cup of coffee a month you can help us create an independent, not-for-profit, national news service for the people of Wales, by the people of Wales.